Goldman Sachs and the 1MDB Scandal

Dennis M. Kelleher is President and CEO at Better Markets. This post is based on a report prepared by Better Markets.
1Malaysia Development Berhad (1MDB) was a Malaysian government owned and controlled investment fund created in 2009 by former Prime Minister Najib Razak. The professed purpose of 1MDB was to attract foreign investment and development in Malaysia to benefit all the people of Malaysia. Instead, it has been referred to as " kleptocracy at its worst " and potentially "one of the greatest financial heists in history," with possibly more than $10 billion looted. Worst of all, hundreds of millions of those looted dollars were allegedly used to steal an election and keep the corrupt prime minister in power for five additional years, when his opponents were crushed and at least one prosecutor was brutally murdered, suffering " a horrific death ."
Goldman's position is that a "rogue" banker lied and fooled all of the smartest, highest paid bankers in the world, all of Goldman's risk, compliance, legal and audit systems and controls, and all of Goldman's management.
Much of that appears to have only been made possible by 1MDB's banker, Goldman Sachs, which was involved with 1MDB from 2009 until late 2014. In particular, in addition to advising 1MDB, Goldman managed three no-bid, privately placed bond issues from May 2012–March 2013 that raised about $6.5 billion from investors around the world. However, more than half of that was reportedly looted by the prime minister and his cronies. Goldman's take for the three offerings alone was reportedly an astonishing $600 million.
As reporter Matt Taibbi (who famously referred to Goldman as "a great vampire squid wrapped around the face of humanity, relentlessly jamming its blood funnel into anything that smells like money") observed , while there is nothing new about corrupt politicians plundering their country for their personal benefit, that is usually done by exploiting the tangible assets of the country. Taibbi points out that Najib was different. He allegedly stole the money raised by Goldman's debt offerings and other borrowings.
He did not and could not do that alone. As John Pang, a former policy adviser to the prime minister's office in Malaysia and advisor on the bond offerings reportedly said , "This is something completely new. And he couldn't have done it without a bank the size of Goldman." In fact, Mr. Pang went so far as to say
"All [Najib] needed was a signature and a couple of Goldman bankers."
The highlights of the publicly reported story of Goldman's critical involvement with 1MDB are presented in this report. It also presents many of the reported red flags and warning signs about 1MDB, which makes Goldman's defense—that this was done by a rogue Goldman partner who has already pleaded guilty to criminal charges—implausible. Indeed, even many Goldman " veterans are disturbed that the firm allegedly ignored or missed red flags. " Nevertheless, as the investigations and lawsuits pile up, including a Malaysia criminal complaint seeking $7.5 billion in reparations, Goldman is steadfast in its "Four Monkeys" defense: see no evil, hear no evil, speak no evil, and keep all the money.
Put differently, Goldman (other than the Goldman partner who has pleaded guilty) and everyone else connected to 1MDB deny all wrongdoing, liability and, for the most part, knowledge (including Najib). However, even if Goldman's denials are true, doesn't it just prove that, in addition to being too-big-to-fail, Goldman is also too-big-to-manage as well as too-big-to-regulate?
Moreover, is this what taxpayers bailed out Goldman Sachs in 2008 to do? Is this really the type of bank—and are these really the types of activities—that should even be backed by U.S. taxpayers? Remember that within days of the failure of Lehman Brothers, Goldman Sachs would also have failed and fallen into bankruptcy but for government bailouts. In fact, Goldman at the time was "panicked" and admitted it was "toast," as reflected in an email on Friday September 20, 2008 to the New York Fed.
Yet, the following year after being bailed out and saved, Goldman's then-CEO Lloyd Blankfein began the relationship with Malaysia, which has resulted in these enormous crimes, victimizing an entire country. While the scale and scope might be unusual, Goldman's involvement with 1MDB is just the latest in Goldman's long history of reported scandalous and illegal behavior, including but not limited to the Abacus and other subprime wrongdoings, the "vampire squid" expose , the AIG CDS backdoor bailout , Greek debt offering , Libyan Investment Fund , the firing of Fed examiner Carmen Segarra (detailed in her recent book ), the Greg Smith New York Times resignation over Goldman's cultural bankruptcy, and numerous whistleblower complaints . Indeed, Goldman's RAP sheet over the last 20 years or so includes at least 33 major legal actions alleging violations of dozens if not hundreds of laws and resulting in almost $10 billion in fines and settlements.
Finally, this report looks at the road ahead for Goldman, including the issue of too-big-to-jail, and the key choices that Goldman's new CEO David Solomon faces. It asks whether Mr. Solomon will see this disaster as a golden opportunity to fix a broken culture, instill accountability, make restitution, rehabilitate a reputation and thereby usher in a new era for a storied bank. Or, will Mr. Solomon continue the broken model of the past: deny everything and fight everyone, enriching as many lawyers as possible for years until the inevitable ultimate settlement, by which time Goldman's reputation will be in tatters yet again.
Goldman's $6.5 Billion Role in Looting 1MDB and Reelecting a Corrupt Prime Minister
With numerous red flags suggesting fraud if not criminal conduct, Goldman pocketed the exorbitant amount of $600 million for placing $6.5 billion in three no-bid bond offerings over ten months in 2012-2013 for 1MDB . Two "former top [Goldman] partners said the amount of money Goldman Sachs made from relatively plain bond deals [alone] should have been a bright warning to its highest executives." After Goldman's take (more than "two hundred times the typical fee" according to some), the then-prime minister of Malaysia and his mostly inexperienced, youthful co-conspirators allegedly looted "over half" of the remaining funds virtually immediately and, with the assistance of Goldman Sachs' partners, engaged in other crimes .
That was done under the noses of " more than 30 Goldman Sachs executives, " including the then-CEO , the then-COO and later President , the then co-head of investment banking and now current CEO, the then-Vice Chairman and many others, and reportedly after a rigorous review by no less than five internal Goldman committees.
Most importantly, just two months after Goldman's third and largest 1MDB bond offering for $3 billion, the then-prime minister "won re-election by clinging to power with the most slender of margins," as detailed in the explosive book Billion Dollar Whale . That appears to have only been possible due to "hundreds of millions of dollars" from the Goldman offering being immediately diverted "to the prime minister's allies across the country" for bribes and other election-related fraud.
Goldman's 1MDB bond offerings also funded an alleged corrupt, anti-democratic kleptocratic prime minister and enabled him to hold onto power Goldman enriching itself at the expense of a very poor country is bad enough (apparently as part of a business line set up by Goldman's then-President Gary Cohn referred to as " monetizing the state "). However, Goldman's 1MDB bond offerings also funded an allegedly corrupt, anti-democratic kleptocratic prime minister and enabled him to hold onto power for five additional years, during which time the prime minister's opponents were imprisoned and killed.
These weren't unknowable events. "In late April [2012], as Goldman prepared 1MDB's first bond issue, some one hundred thousand anticorruption protestors poured out into the streets of Kuala Lumpur," the capital of Malaysia. The April 2012 protest in the capital of Malaysia was "a last-ditch attempt to ensure clean elections, which were due to be held in mid-2013," when they were hoping to oust "Prime Minister Najib's kleptocratic regime."
These April 2012 protests were the "largest democratic protest in Malaysia's history." The attempts to unseat the "kleptocratic regime" continued right through Goldman's third offering in March 2013 and right up until the elections in May 2013, which the "kleptocratic regime" corruptly won with funds Goldman raised.
Thus, 1MDB isn't just one of the biggest financial crimes of the century; it is a crime against an entire country and a catastrophic human, social and political tragedy. While there's plenty of blame to go around and plenty of criminals and enablers involved, including many much worse than Goldman, it is difficult to see, based on the public record, how this tragedy would have been possible without Goldman's instrumental role in raising $6.5 billion for 1MDB, advising on other deals, and providing 1MDB with the credibility that comes from having Goldman Sachs as your banker.
Goldman's Partners Are Criminally Charged for Looting $4+ Billion from 1MDB
The seriousness of the crimes alleged and committed here cannot be overstated. Two former Goldman executives, who were the primary bankers on the 1MDB deals, have been criminally charged by the Department of Justice and a third even more senior executive has been placed on leave after being identified as an unindicted co-conspirator .
All three people were or are Goldman partners . One of the two charged, Goldman's former Chairman of Southeast Asia, Tim Leissner, pleaded guilty to bribery, conspiracy and money laundering and faces many years in prison, maybe as long as life, as well as deportation, forfeiture of more than $40 million and other penalties . DOJ and other investigations in several countries are ongoing and additional criminal charges are likely, including possibly against Goldman Sachs itself .
It is not a surprise that the involvement of these three partners, however, is only the tip of the iceberg of Goldman staff, executives, officers and partners involved in Goldman's relationship with Malaysia and the 1MDB deals. Indeed, then-CEO Lloyd Blankfein "personally helped forge ties with the country and 1MDB years before Goldman ever arranged the bond deals at the heart of the probes. Blankfein attended a 2009 meeting with the former Malaysian prime minister that laid the groundwork for the relationship between the two entities," Bloomberg reported .
Moreover, any relationship that generated an apparent record of $600 or so million over a mere ten months would be expected to get the very close attention of Goldman's most senior officers, including the then-co-head of investment banking and now CEO, David Solomon , as well as the CEO at that time. In fact, as noted above, Mr. Blankfein personally met with the now-imprisoned former Malaysia Prime Minister and his now-fugitive chief alleged co-conspirator , Jho Low, apparently at least twice and maybe more times. They reportedly discussed the 1MDB bond deals, seemingly an obvious topic of conversation.
Importantly, these meetings with Goldman's then-CEO Blankfein were after Goldman's "compliance department had raised multiple concerns about" the prime minister's primary co-conspirator, the inexperienced Jho Low, who was only in his late 20s or early 30s, but nonetheless de facto ran the 1MDB fund. Maybe someone in Goldman's compliance department did a quick Google search and discovered Jho Low's own directly contradictory public accounts of his upbringing, background and sources of claimed wealth. There were also newspaper accounts as early as December 2009 that raised serious questions about Jho Low.
Additionally, a simple review of 1MDB's financials should have quickly revealed inexplicable layering and innumerable huge financial transactions all over the world, including prominently in locations well-known for money laundering.
While there is some dispute about who knew what when about Mr. Low's involvement in 1MDB, Goldman's compliance department was adamant that "the bank should not do business with him" in 2010 and again later in 2013. That was reportedly because Goldman's compliance group couldn't determine how he obtained his wealth , one of innumerable glaring red flags about him and often a sure sign of criminal activity.
Nevertheless, Jho Low appears to have been in at least two meetings with Goldman's then-CEO. In addition to what it says about the CEO's regard for Goldman's compliance department, that would undoubtedly have sent a message throughout the firm and elsewhere as to Jho Low's credibility, reliability and reputation.
In addition, proving how extensive and important the relationship was, Goldman's then-CEO reportedly arranged a special private meeting of some of Goldman's top clients for the Prime Minister (and Jho Low?) to pitch: "he gave a pitch about Malaysia to a high-powered client meeting put together by Blankfein. Malaysia was so important for Goldman that Blankfein had roped in some of the biggest names in U.S. finance to attend," including John Paulson and David Bonderman.
Goldman's "Four Monkeys" and Rogue Defenses
As the extent and details of the outlandish, multi-billion-dollar alleged crimes have come to light, including Goldman's far-reaching involvement with 1MDB, what has been Goldman's response? It's what we call Goldman's "Four Monkeys" defense: see no evil, hear no evil, speak no evil and keep all the money.
The firm thus far is using the standard Wall Street playbook to deny all wrongdoing and proclaim total innocence, if not shamelessly suggesting that they are victims themselves. This approach was reflected in the dismissive comments by former CEO Blankfein:
"These are guys who evaded our safeguards, and lie, stuff like that's going to happen…. Somebody's going to use phones away from us, and personal this and personal that."
David Solomon, the new CEO and former co-head of Investment Banking, which was the division that handled the 1MDB deals, was so outraged when the criminal charges involving no less than three Goldman executive partners were announced that he left a firmwide voicemail saying that he was, well, outraged: "I am personally outraged that any employee of the firm would undertake the actions spelled out in the" criminal indictments. Nothing communicates genuine outrage like a voicemail!
However, as more and more reporting revealed how extensive Goldman's involvement in the crimes was, and as additional lawsuits were filed against it, including by Abu Dhabi's state energy investment company and criminal charges by Malaysia , Goldman's CEO Solomon decided to double down on Blankfein's "those guys" defense by seeming to apologize. However, this non-apology was just the latest step in the bank's strategy to try to pin the blame on just one Goldman guy:
"It is very clear that the people of Malaysia were defrauded by many individuals, including the highest members of the Malaysian government. For Leissner's role [the Goldman partner who has pleaded guilty to multiple crimes] in that fraud, we apologize to the Malaysian people."
While some in the media reported this non-apology from CEO Solomon as an actual apology ( "Goldman Sachs chief apologises to Malaysians for 1MDB scandal" ), most immediately saw it for the blame-shifting, non-apology that it was: " Goldman Sachs' Tactic in Malaysian Fraud Case: Smear an Ex-Partner ." Needless to say, this empty non-apology wasn't well received in Malaysia: "Malaysia's Finance Minister Wants Goldman's $7.5 Billion, Not an Apology."
For reasons apparently obvious to almost everyone but Goldman, this non-apology wasn't all that effective and was doomed to fail from the start. It was quickly seen as part of Goldman's "scorched-earth tactics" and " a well-orchestrated campaign by Goldman Sachs to discredit one of its former partners and to minimize the Wall Street bank's role in the looting of [1MDB]."
The "we was wronged by a rogue employee" is a common defense. However, most rogue employee cases involve one or at most two usually low-to-mid level employees. That's why "rogue" is singular: it's a one-off individual who engages in an outsized financial crime, like Nick Leeson at Barings , Jerome Kerviel at Societe Generale , or Kweku Adoboli at UBS.
Here, however, Goldman is trying to force-fit multiple, longtime, senior officers who were or are partners (plus whoever else might be behind all the redactions in the transcript of the hearing for Leissner's plea agreement) into the "rogue" category. In addition, there were dozens of Goldman Sachs top bankers, partners and executives , including the then-CEO (Blankfein), the then-COO/later President (Gary Cohn), and the then-co-head of investment banking/now-CEO (Solomon), presumably flyspecking the 1MDB relationship, the bond offerings and the other deals. (And, don't forget that all these senior executives undoubtedly personally pocketed substantial bonuses from the $600 million or so Goldman made from the 1MDB offerings.)
Nevertheless, Goldman wants the world to believe that no one at Goldman was smart enough to get a hint of one of the biggest frauds in the world happening right under their noses in a multi-year, multi-deal relationship that stretched from junior bankers to the most senior executives at the bank.
For example, it was Vice Chairman Michael Evans who had "a casual conversation" at the billionaires gathering in Davos, Switzerland in 2012 with the former prime minister that landed the third no bid offering for $3 billion. Just over a year after that offering, which provided "hundreds of millions of dollars" in bribes to re-elect the prime minister, Vice Chairman Evans reportedly was on the $500 million superyacht "Topaz" off the French Riviera with the former prime minister and the crown prince of Abu Dhabi discussing future exclusive and lucrative deals for Goldman. Not only had money stolen from 1MDB paid in part for the Topaz to be built, it also paid for renting it for that very trip and meeting. (This is in addition to the $250 million superyacht Jho Low had built for himself with stolen 1MDB money.)
Yet, Goldman's position is that a "rogue" banker lied and fooled all of the smartest, highest paid bankers in the world, all of Goldman's risk, compliance, legal and audit systems and controls, and all of Goldman's management. That is exactly what Goldman is peddling and wants everyone to believe, as the New York Times reported :
"Goldman executives and their lawyers have depicted Tim Leissner, a former top investment banker, as a master con man, someone so sneaky that even the retired military intelligence officers who work for the bank couldn't sniff him out."
Doesn't Goldman brag about having the worlds' state-of-the-art, high-tech, comprehensive systems and multiple, robust layers of compliance, risk, legal, audit and management designed to ensure that something like this could never happen, even at fractions of the size of this fraud and these fraudulent activities? Aren't they supposed to be experts at due diligence?
Given that Leissner was only one of many Goldman partners involved with 1MDB and not even the only one criminally charged so far, the bank's defense appears absurd. Moreover, neither Leissner nor his co-conspirators were "master con m[e]n." As detailed in Billion Dollar Whale and other impressive reporting, this was a brazen, crude and massive fraud orchestrated by a bunch of youthful, inexperienced amateurs who were sloppy, careless and obvious in many ways. None of this required Sherlock Holmes or even a business degree to uncover; scratch almost any surface with the most basic questions and the fraud seemingly would have been visible for anyone to see and quickly unravel.
The Rogue is Goldman
For those reasons and more, Goldman's rogue defense will likely fail.
First, 1MDB itself was a huge red flag. Just a few examples (detailed in Billion Dollar Whale and elsewhere): there was significant staff and executive turnover; those working there had little or no experience; the Chairman of the Board of Directors resigned abruptly as did another director just weeks later; its first auditors, Ernst & Young, resigned as did its second auditors KPMG and its third auditors, Deloitte, was just fined by Malaysian authorities (although Deloitte is contesting that).
Second, the primary conspirator, Jho Low, was actually caught by Goldman's compliance system (known as the " business intelligence group ") not once, but at least twice. He was rejected as a client of the private bank because the origin of his wealth couldn't be determined (a huge red flag, as stated above) and "a few years later" was rejected as a direct client on a deal involving the Abu Dhabi state energy investment company IPIC in 2013. Nevertheless, a Goldman executive's email to others at Goldman on March 27, 2012 (just two months before the first 1MDB bond offering in May 2012) "acknowledged that Low was a '1MDB Operator or intermediary in Malaysia.'"
After Low "had been deepening his connections to Goldman and had gotten to know [Goldman's] Dubai-Based head of investment banking," he was being "informally advised by Goldman" on a proposed deal. However, "Goldman's compliance department told its bankers to stop working with Low or his entity in the deal, again citing concerns over his wealth." However, Goldman just "switched to advising" the IPIC unit in the deal, "even though its bankers were aware that Low was still involved." Consistent with a familiar pattern, one week after the deal closed $350 million was reportedly transferred into a shell company owned by Low, providing him with a "600% return in a matter of days."
Third, after Goldman's compliance department " repeatedly " flagged Jho Low as so much of a risk that they refused to let him become a client of the bank's private client group, he nonetheless had a personal private audience with then-CEO Blankfein :
"One day in December 2012, a young Malaysian V.I.P. entered the gleaming headquarters of Goldman Sachs in Lower Manhattan. The man, Jho Low, a financier with close ties to the Malaysian prime minister at the time, was there for a private meeting with one of the most power people on Wall Street: Goldman's longtime chairman and chief executive, Lloyd C. Blankfein."
This was reportedly a " one-on-one sit-down " with Goldman's CEO, a rare and extremely difficult audience to get and presumably only after the person is subject to the most rigorous background checks and due diligence. Even if all the other red flags were somehow missed, it's inconceivable that the information in Goldman's own compliance system would not have been known. (This is true even if, as Goldman reportedly claims , this was a two-on-one meeting.)
Fourth, Leissner and the other criminals just weren't that smart and there were red flags waving all over the Malaysia relationship and Goldman's 1MDB offerings, which caught the attention of senior Goldman officers . For example, "David Ryan, President of Goldman in Asia [and Mr. Leissner's superior in Asia], was among those urging caution. He had visited 1MDB's staff in Malaysia and came away with concerns over its plans to take on so much debt, and the inexperience of its management, none of whom seemed to have overseen multi-billion-dollar investments before." He also " voiced concerns " about the unusual and incredibly lucrative no-bid contracts, which "struck" him "and other Goldman executives as possibly too good to be true ."
He went so far as to argue that "Goldman should reassess, and potentially end, its relationship with 1MDB." Those concerns were rejected by the very senior people and committees that reviewed and approved the 1MDB offerings (including reportedly some of Goldman's most senior officers). Mr. Ryan, a Goldman partner, was first "effectively sidelined" when another Goldman executive (a "proponent of the 1MDB business") was installed senior to him and then he left in 2014 "partly because he was frustrated that his concerns about the 1MDB deals were not heeded."
Mr. Ryan was reportedly not the only Goldman executive with concerns. Alex Turnbull, a Hong Kong based Goldman banker, "also raised concerns internally." As detailed in Billion Dollar Whale , he "wasn't involved in the deal but he knew how bond markets worked and he sent an email to colleagues expressing disbelief about Goldman's profits. The email led to a reprimand from Goldman's compliance department, while Turnbull's boss told him to keep his mouth shut if he ever wanted to get promoted."
Fifth, another red flag was the structure of the very first 1MDB offering. Goldman had suggested that it be guaranteed by the $70 billion Abu Dhabi state energy investment fund, International Petroleum Investment Company (IPIC):
"Leissner's colleagues at Goldman's Middle Eastern headquarters in Dubai, who did regular business with IPIC, found the idea preposterous and declined to get involved."
This is significant because "Goldman Sachs, Morgan Stanley, and others made huge profits arranging derivatives financing for IPIC," but refused to participate in the 1MDB bond offerings. Could that be because of the involvement of Khadem al Qubaisi, an aide to Sheikh Mansour bin Zayed, who reportedly "had a reputation for taking kickbacks on deals"? Mr. al Qubaisi is now in prison in Abu Dhabi , although he claims to be a " scapegoat for Emiratis ."
Sixth, Goldman asked the investment banking firm Lazard to value the power plants that 1MDB was supposed to purchase with the proceeds from one of the offerings but it refused because it "believed the whole deal smelled of political corruption." Apparently lacking the same sense of smell, Goldman then assumed the additional role as an advisor to 1MDB and reportedly valued the power plants at a sufficiently high price to justify the purchase price. (Presumably because the prices paid for the power plants were grossly overvalued, the purchaser was one of the buyers of the bonds that Goldman had pre-sold prior to the offering.) In a prior 1MDB deal, Goldman's Leissner tried to get Lazard to also value certain assets, but "it couldn't come up with a valuation anywhere near high enough to make [the] plan work."
Seventh, 1MDB used a "struggling Swiss bank called BSI," which Low picked because it "was a small bank, one that would be dependent on his business and took compliance even less seriously than Wall Street behemoths." As reported in Billion Dollar Whale , "BSI had thrived for generations in a similar fashion to all Swiss banks: aiding wealthy Europeans and Americans who wanted to hide their cash in private accounts and evade the payment of taxes at home." Low (really 1MDB) quickly became "by far the biggest client that BSI had anywhere in the world." Notwithstanding all that, at times, even BSI's own compliance department got suspicious of 1MDB activities and had to be mollified.
Yet, for the largest of the three bond offerings (for $3 billion in March 2013 just before Malaysia's elections), 1MDB wanted Goldman to deposit the entire amount into its Swiss bank account at BSI. Seeing the red flags waving, even Goldman's lawyers in Singapore "pointed out in an email that it was unusual to use such a small private bank for a $3 billion deposit." However, "Goldman shrugged off" those concerns: "Only days later Goldman deposited the proceeds from the $3 billion bond with BSI, and $1.2 billion immediately was purloined," with $681 million reportedly moving into the prime minister's account. It would seem that much of this would have been discoverable with even minimal diligence.
This is the money that enabled the then-prime minister to reportedly steal the election and remain in power for five more years: "Armed with the dirty 1MDB cash, the prime minister had a powerful weapon to win the 2013 election. As the vote approached, Low managed the account, diverting hundreds of millions of dollars to the prime minister's allies across the country," which enabled him to win by the "slenderest of margins." However, as reporting started to reveal the extent of the prime minister's alleged corruption and the activities of 1MDB, Malaysians protested and the prime minister moved to crush the opposition. At the same time, the deputy public prosecutor in the attorney general's office leading the investigation of 1MDB and the prime minister's corruption was murdered.
Eighth, Leissner, Goldman's former Chairman of Southeast Asia, stated when pleading guilty: "During the course of the conspiracy, I conspired with other employees and agents of Goldman Sachs very much in line with the culture of Goldman Sachs to conceal facts from certain compliance and legal employees…"
The criminal allegations include that Goldman's "system of internal accounting controls could be easily circumvented" and that the "business culture, particularly in southeast Asia, was highly focused on consummating deals, at times prioritized this goal ahead of the proper operation of its compliance functions." DOJ's entire criminal Information is worth reading.
This statement and allegation bear an eerie echo to statements attributed to Goldman's new CEO, David Solomon, quoted by former New York Federal Reserve Bank regulator Carmen Segarra in her recent book "Noncompliant: A Lone Whistleblower Exposes the Giants of Wall Street." In her book she quotes from hours of tape recordings, including Mr. Solomon reportedly saying
"A conflict is a perception, OK, of something that could affect the advice you're giving, the judgment, et cetera,…. Our job … is to discuss those things and to work collectively with [clients] to decide whether or not those perceptions inhibit us."
This also seems to echo the cultural bankruptcy and disreputable practices outlined in Greg Smith's New York Times resignation as Goldman Sachs' executive director and head of the firm's U.S. equity derivatives business in Europe, the Middle East and Africa.
Interestingly, the Financial Times exclusively reported that the New York Fed secretly required Goldman to "correct" deficiencies in its internal controls in 2013: "Goldman told to improve risk reporting shortly after 1MDB deal; Notorious 1MDB deal was approved after meeting where recused bankers stayed in the room." It remains an open question whether these controls were evadable by design so that the bank could point to the appearance of compliance as a defense in the circumstances presented by the 1MDB case, even if in reality they lacked substance.
Finally, an advisor on the 1MDB offerings who worked for the former prime minister was quoted as saying there were red flags for anyone looking:
"This fund was dodgy from the beginning. There is no excuse for not knowing this fund had to do with [the former Prime Minister's] political patronage and his election plans. This was an open secret."
In fact, Lazard apparently quickly discovered this when it refused Goldman's requests for it to participate in 1MDB deals, not once, but twice. Additionally, the real-life criminal portrayed in the movie "Wolf of Wall Street" (about brazen Wall Street fraud that itself was allegedly financed with money stolen from the 1MDB bond offerings), Jordan Belfort, quickly saw in 2011 before a single bond offering that that "these guys are f—king criminals… It was so obvious."
But, Goldman Sachs, the leading global bank that sells itself to clients, customers and governments worldwide as having unparalleled intelligence and due diligence capabilities, either didn't know this "open secret" or chose to ignore it, along with the many other red flags.
The Road Ahead for Goldman: Criminal and Financial Liability
It should be clear that Goldman's attempted "rogue" defense is not likely to be successful, no matter how many fancy, glossy power points it gives to DOJ or how many inflammatory unsubstantiated allegations it makes against its former partner Leissner. However, Goldman's new CEO, David Solomon—who was co-head of the investment banking division from July 2006 to December 2016 while that division handled the $6.5 billion 1MDB offerings and pocketed the $600 million—regrettably appears to be sticking to this ill-advised script.
He might get a better reception if this was Goldman's first brush with the law, but, as is well known, its alleged involvement with 1MDB is just the latest in Goldman's long history of reported scandalous and illegal behavior, including but not limited to the Abacus and other subprime wrongdoings, the " vampire squid" expose , the AIG CDS backdoor bailout , Greek debt offering , Libyan Investment Fund , the firing of Fed examiner Carmen Segarra detailed in her recent book , the Greg Smith New York Times resignation over Goldman's cultural bankruptcy , and numerous whistleblower complaints .
While it remains unclear exactly how much money 1MDB still has and how much money 1MDB will ultimately cost the people of Malaysia (60% of whom live on " less than $1,600 a month "), it reportedly amassed around $13 billion in debt as of April of 2016 from the Goldman bond offerings and other borrowings. Thus, Malaysia's criminal and civil proceedings seeking $7.5 billion from Goldman seems potentially reasonable (particularly because it appears to also overlap with the Abu Dhabi lawsuit regarding its guarantee for some of the 1MDB bonds).
The key question remains: "How could so much money—originally meant to lift up a nation and improve the lives of its people—have been laundered and embezzled under everyone's noses?" After all, what else is Goldman's compliance division for? According to Goldman's website , "the global compliance division is dedicated to protecting the reputation of the firm and managing risk across all business areas." The compliance division is supposed to "ensure compliance with regulatory requirements and determine how the firm can appropriately pursue global market opportunities."
This report is, of course, based solely on what is in the public record, including in particular from court filings, some fantastic investigative reporting and the terrific book Billion Dollar Whale . Presumably, with FBI agents, subpoena power and a grand jury to investigate, the DOJ can more thoroughly test the "four monkeys" rogue defense.
Nevertheless, this public reporting raises a key question: if it wasn't just a rogue employee, but at least partly the fault of the bank itself, should the bank itself be held liable for any of the crimes committed by its executives and others as well as the systemic breakdown of what it claims was a compliance system? Isn't this particularly so given Goldman's RAP sheet over the last 20 or so years includes at least 33 major legal actions alleging violations of dozens if not hundreds of laws and resulting in almost $10 billion in fines and settlements?
Put differently, is DOJ just going to prove again that Wall Street's biggest, most politically connected banks still get special treatment and are still too-big-to-jail , no matter how many crimes they commit, how many laws they break, how many victims there are or how much damage they inflict?
CEO Solomon's Golden Opportunity: The Choice of True Leadership or More of the Same
Interestingly, the 1MDB crisis also provides CEO Solomon with a unique opportunity to create his own brand and chart his own course as he leads Goldman Sachs into the 21st Century. Will he follow the path of the past in a take-no-prisoners, defend and deny at all costs approach? Or, will he usher in a new era of responsibility and accountability for a bank that claims it wants to be trusted as a retail consumer bank and that wants to build genuine long-term customer relationships in wealth and corporate cash management (referred to as " Solomon's plan ").
This would be a return to the partnership business model of "long term greedy," rather than IBG-YBG ("I be gone; you be gone") immediate profit and bonus maximization, clients, customers and counterparties be damned. That model was epitomized by the Abacus built-to-blow-up CDO as highlighted by the Senate Permanent Subcommittee on Investigations hearings and the $550 million fine Goldman had to pay in its settlement with the SEC.
While it may not seem like a choice to Mr. Solomon, he is making a choice right now, every day. He can make an alternate choice, but it would require courage, boldness and enlightened self-interest. He wouldn't minimize, deflect, deny and blame others. He would clearly and genuinely take responsibility. He would admit wrongdoing and take clear, forceful action to hold deficient people accountable and make injured people whole.
There appears little room for doubt that certain Goldman officers and partners committed crimes—Leissner at a minimum; allegedly Ng; and potentially the unindicted co-conspirator—and whoever or how many others there may be should suffer the full weight of the criminal law. There's also little room for doubt that, however many criminals there are, they lied to and misled lots of people, including at Goldman.
That may have made it somewhat more difficult to uncover their criminal conduct, but despite Goldman's current posture , that didn't make it impossible. Any fair-minded review of the publicly known facts suggests that it shouldn't even have been that difficult. More importantly, it simply cannot be an excuse for every level of Goldman's management and every one of Goldman's systems of checks and balances to fail. At a minimum, "Goldman's internal committees, set up to catch fraud, had failed at their jobs."
Mr. Solomon would also send a loud, clear message that such conduct and failures won't be tolerated, not just among those who committed criminal acts, but also to those who were responsible for the breakdown in management, compliance and risk systems and controls.
They all—to varying degrees—egregiously failed, harming not just clients, but damaging Goldman Sachs itself.
People from senior executives on down need to suffer meaningful consequences for those failures, including terminations, demotions and compensation claw backs. That should start with Mr. Solomon himself and his entire management team. Leadership starts at the top and they should all have their bonuses cut and repay whatever amounts they previously received directly or indirectly attributable to 1MDB. (Disgorgement alone is insufficient: it only puts you back to even, with no penalty or pain.)
1MDB was ostensibly set up to "improve Malaysians daily lives." Not only didn't that happen, but those very same Malaysians are now on the hook to repay more than $6.5 billion in bonds and apparently billions more in other 1MDB borrowings, even though more than half of that was reportedly looted and will never benefit anyone in Malaysia. Thus, the Malaysian people have been doubly victimized and will continue to be so for many years, if not decades, to come.
That is wrong. Mr. Solomon should recognize that and say so, plainly, directly and unqualified. Then, rather than just adding to reserves and preparing to claw back compensation as a result of future costs, Goldman should publicly release a full accounting of whatever Goldman received in fees and commissions from 1MDB and immediately repay that to Malaysia, whether it's $600 million or more. Voluntary full disgorgement of all gains associated with 1MDB simply must be the first step. Goldman must realize that, in doing this, it will gain more in credibility than it will ever pay in dollars, which will be the foundation for Goldman resolving all the many other aspects of the scandal.
Yes, the partners, lawyers, PR experts and others will scream, but this is going to happen sooner or later anyway so why not do it now in recognition of the horrible wrongs inflicted on the Malaysian people and build up a reservoir of good will? Mr. Solomon should then in good faith offer to mediate with Malaysia to determine an appropriate amount to settle all claims. It presumably has, after all, joint and several liability and will almost certainly be the deepest pocket in every litigation and other proceeding. Mediation will be the quickest and least costly way out of this hydra-headed legal morass.
Goldman should even consider offering its services for free to Malaysia in managing the unwinding of 1MDB, including dealing with the outstanding bonds it issued. Part of the settlement with Malaysia could even be contingent on maximizing the returns from the unwinding.
In the meantime, Goldman should enter a tolling agreement with the DOJ (which extends the time prosecutors can file charges), and, once it settles with Malaysia (and Abu Dhabi and anyone else) and after all the appropriate internal personnel and systems actions have been taken, go to DOJ with a reasonable offer, strike the best deal and live with it.
Those choices will put this crisis behind the bank in the quickest, least expensive way and with a repaired, if not enhanced, reputation. That's being a true leader and will set the tone and direction not just for Mr. Solomon's time as CEO, but for the bank's future.
That won't be successful, however, if Goldman maintains its current position that it did nothing wrong and that there are no " deficiencies or weaknesses in its internal compliance mechanisms ." That attempt to prioritize minimizing legal liability above all else is blinding Mr. Solomon and Goldman to a more fundamental reality: given what has happened and the damage done not just to clients, but to the bank itself, there were massive, systemic failures of Goldman's systems and, unless taken seriously and fixed, this will happen again. The contemplated window dressing is a bad legal strategy and an even worse business strategy.
Nevertheless, this is the choice currently being pursued: years of trench warfare litigation around the globe that enriches hundreds of lawyers, destroys the bank's reputation, tarnishes Mr. Solomon's ascent to CEO while distracting and consuming him, his leadership team and profits for years to come.
Most will conclude that it is naive and laughable to think that someone like Mr. Solomon, who has come up through the Goldman ranks, would ever do anything other than fight to the death rather than admit even the most minimal wrongdoing, failure or deficiency. However, sometimes an existential crisis like a pending criminal indictment helps clarify not only choices, but that there is in fact a choice to be made.
What's it going to be Mr. Solomon?
The complete publication, including footnotes, is available here .
One Comment
I'm starting to believe that money is the root of all evil. These kinds of people should learn their lesson in prison.
Supported By:
Subscribe or Follow
Program on corporate governance advisory board.
William Ackman
Peter Atkins
Kerry E. Berchem
Richard Brand
Daniel Burch
Creighton Condon
Arthur B. Crozier
Renata J. Ferrari
Andrew Freedman
John Finley
Carolyn Frantz
Bruce H. Goldfarb
Joseph Hall
Jason M. Halper
David Millstone
Theodore Mirvis
Maria Moats
Erika Moore
Morton Pierce
Philip Richter
Paul K. Rowe
Marc Trevino
Steven J. Williams
Daniel Wolf
HLS Faculty & Senior Fellows
Lucian Bebchuk
Robert Clark
John Coates
Stephen M. Davis
Allen Ferrell
Jesse Fried
Oliver Hart
Howell Jackson
Kobi Kastiel
Reinier Kraakman
Mark Ramseyer
Robert Sitkoff
Holger Spamann
Leo E. Strine, Jr.
Guhan Subramanian
Roberto Tallarita
Sustainability
Client Login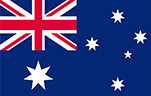 Built Environment
Energy & Natural Resources
Financial Services
Government & Public Sector
Technology, Media & Communications
Legal Services
Commercial, Regulatory & Data
Dispute Resolution
Employment and Pensions
Finance and Restructuring
Real Estate
Tax & Private Capital
Legal Operations
Contracts Management
Cyber Incident Services
Legal Analytics
Legal Operations & Consulting
Litigation and Investigations
Business Services
360 Claims and Risk Management Software
DWF Chambers
Claims Management & Adjusting
Corporate Governance & Compliance
Regulatory Consulting
Class Actions
Economic Crime & Fraud Hub
Sustainable Business & ESG
Data Protection and Cyber Security
News and Insights
Reports and Publications
News and Press
DWF onDemand
Brave New Law
Link: Early Careers Network
Consumer Duty Hub
Lessons from the 1MDB Scandal
What happened.
1Malaysia Development Berhad (1MDB) was a Malaysian state investment vehicle created in 2009. In 2015, documents leaked to journalists evidenced widespread corruption and the embezzlement, on an unprecedented scale, of Malaysian state funds via 1MDB. Hundreds of millions of dollars (USD) were taken out of 1MDB illegally and went to Razak, the then prime minister of Malaysia, and his immediate family, as well as their close associates. Notoriously, tens of millions of dollars of 1MDB money was used to fund the Hollywood production of the Wolf of Wall Street. According to the US Department of Justice, the estimated total money embezzled from 1MDB is c.USD4.5bn. In 2015, the Malaysian Anti-Corruption Commission began investigating allegations of criminal behaviour relating to 1MDB and there were separate law enforcement and regulatory investigations opened in Australia, Hong Kong, Singapore, Switzerland, the UK and the US. Eventually, the scandal led to the demise of Razak's government and his arrest and imprisonment. Following the subsequent law enforcement and regulatory investigations, it became clear that a number of banks and financial institutions (FIs) across the globe had been utilised by the protagonists in the scandal and were, therefore, involved in numerous regulatory and criminal breaches that occurred via 1MDB. Many institutions were initially involved with 1MDB legitimately, either to raise funds for the vehicle, or to manage its investments. However, many of those same institutions were subsequently used to misappropriate funds from 1MDB and / or to launder that money around the globe.
How did it happen?
There are a myriad of reasons as to how and why the scandal managed to engulf established global FIs. There have been various root causes suggested by regulators and commentators globally regarding the failures of FIs involved in the scandal. These have ranged from weak compliance cultures and insufficiently designed and maintained compliance controls, to the deliberate and complicit criminal acts of certain individuals within FIs. One of the highest profile financial institutions engulfed in the scandal was Goldman Sachs International (GSI). GSI was subject to a financial penalty by the UK regulator, the Financial Conduct Authority (FCA). The FCA's investigation relating to 1MDB identified material failures by GSI to:
Assess and sufficiently manage financial crime risks;
Ensure that appropriate information regarding financial crime risks was escalated to the relevant committees approving the 1MDB transactions;
Manage allegations of bribery and misconduct regarding individuals involved in or associated with the 1MDB transactions; and
Keep sufficient records to illustrate how the relevant committees had assessed the risks arising out of the 1MDB transactions or the reasons for approving them.
Key Learnings
1. Risk Management The FCA highlighted that due consideration was not given to the risks associated with the 1MDB transactions, which involved clients and counterparties in jurisdictions with known higher financial crime risks. The risk factors surrounding the transactions were also not assessed on a sufficiently holistic basis. All firms should have in place an anti-money laundering (AML) business wide risk assessment (BWRA) that is proportionate to the nature, scale and complexity of the firm, to enable senior management to understand the inherent and residual risk exposure of their firm, particularly as a result of its client relationships. BWRAs must take into account risk factors relating to: customers, jurisdictions, distribution channels, transactions, and products and services. The results of any BWRA should then feed into a firm's calculation of a risk appetite statement, which acts as a benchmark and guide for senior management to measure business risks. Firms that lack sufficiently detailed risk appetite and risk management frameworks inhibit the ability of senior management to make informed decisions on risk. Senior Management of FIs should be able to evidence that they have considered higher risk situations (e.g. higher risk clients or particularly complex transactions) against their firm's risk appetite statement and accordingly, have made considered decisions. This is particularly the case in light of the obligations imposed under the Senior Managers and Certification Regime (SMCR). 2. Customer Due Diligence Customer due diligence (CDD) failings have been identified by several regulators as a key issue for 1MDB exposed firms that led to illicit activity going undetected. Several banks in Singapore, for example, were found by the Monetary Authority of Singapore (MAS) not to have performed sufficient CDD at on-boarding or throughout the course of the business relationship. This resulted in an inaccurate picture of the level of risk posed by customers and inadequate relationship monitoring based upon the true risk that those relationships and connected activity posed. In a number of cases highlighted by regulators, firms were unable to demonstrate that they had identified the beneficial owners of corporate clients, a crucial requirement to help firms ensure they know who they are dealing with and quantify the level of risk posed. Part of the CDD undertaken for establishing a commercial relationship should enable firms to understand, and evidence, the economic rationale for a client opening an account. Firms must understand the nature of their clients' activities and the rationale for the structuring of legal entities and/or transactions. This is especially important to firms in potentially higher risk circumstances, such as where a client's legal structure or transactions appear overly complex, or where transaction structures seem to lack commercial sense because they are more expensive than other available alternatives. To mitigate potential risks, firms must implement effective policies, procedures and training regimes in relation to CDD in order to ensure that staff understand their obligations and execute internal controls effectively. These activities need to be reinforced with ongoing monitoring applied on a risk-sensitive basis, reflecting the identified and situation risks of the client relationship. 3. Transaction Monitoring Multiple regulators around the globe found that a lack of effective transaction monitoring systems and controls meant that firms were unable to spot suspicious transactions relating to 1MDB. The Swiss Financial Market Supervisory Authority (FINMA) and the MAS have both highlighted this issue following their investigations into firms implicated in the scandal. The MAS said its 1MDB investigations revealed a complex international trail of transactions involving numerous legal entities and individuals in multiple jurisdictions. The MAS also found that many institutions involved in 1MDB related transactions were either late in filing suspicious transaction reports, or failed to do so because their transaction monitoring systems and controls were ineffective. Results of the investigations carried out by the FINMA and the MAS showed that the transactions carried out FIs on behalf of 1MDB were often suspicious and appeared to lack economic sense. The MAS stated that its investigations revealed extensive layering of transactions aimed at disguising the true nature of certain activities and transactional flows – which went reported and undetected. Firms must have effective transaction monitoring systems and controls in place in order to detect and report suspicious transactions in accordance with their obligations under the applicable AML regimes. It is particularly important in the current remote working environment that firms' transaction monitoring systems are reviewed periodically, and re-calibrated if necessary, in order to reflect emerging financial crime risks. 4. Second Line Monitoring Effective second line monitoring helps FIs to understand the effectiveness of their AML controls and the financial crime risks they face. The FCA highlighted in its 1MDB findings that key information and red flags were not included in management information (MI) provided to the relevant decision-making committees, which resulted in those committees being unable to assess fully the risks involved in the transactions. It is, therefore, imperative that firms implement clear guidelines on MI being produced, it's purpose, that this is tailored where appropriate by the recipient committee and the level of detail required in the MI, to ensure that appropriate data is provided to decision makers, and that the MI accurately represent the relevant risks. 5. Escalation procedures and appropriate disclosures to regulators Allegations surrounding bribery in relation to some of the 1MDB transactions surfaced in 2013. However, the FCA found that these concerns were not escalated in accordance with the firm's policies and procedures. It is, therefore, essential for firms to ensure that their staff are aware of, and trained on, the relevant escalation policies and procedures, particularly where financial crime risks are concerned. Implementing periodic refresher training should assist in mitigating the risk of policies and procedures not being followed. Further, when allegations of an employee's potential misconduct relating to the 1MBD transactions came to light, these were escalated to the relevant control functions, but there was no record of how the allegations were investigated. The FCA was later notified of the same employee's non-1MBD related misconduct, but the allegations of potential misconduct surrounding 1MDB were not notified at the same time. In light of the obligations imposed on firms under the SMCR, it is now particularly important that firms:
Accurately record and deal with allegations of misconduct; and
Consider information that needs to be included in any notifications to the FCA, including any past allegations that have not previously been notified.
Related Authors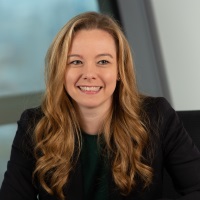 Imogen Makin
Partner // Head of Financial Services Regulatory Investigations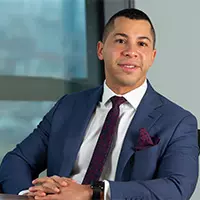 Andrew Jacobs
Partner and Head of Regulatory Consulting
Related Sectors
Related services.
Regulatory Compliance & Investigations
Further Reading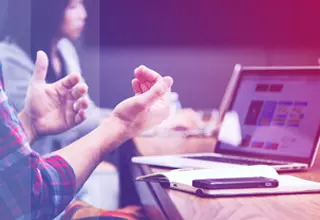 Whilst some businesses (including DWF) had already begun to implement agile ways of working pre-pandemic, it is undeniable that the Covid-19 pandemic exponentially accelerated the workplace shifting towards hybrid working. With the pandemic behind us, it is clear that hybrid working is here to stay.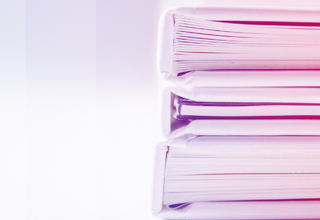 The Supreme Court has confirmed that the VAT exemption for certain financial services as set out in article 135(1)(d) (the "Financial Services Exemption") of the Council Directive 2006/11/EC (the "Principal Directive") should be narrowly interpreted. The decision confirms the UK Court's interpretation of the exemption aligns with that of the European Courts and provides important guidance as to what does not fall within the financial services exemption.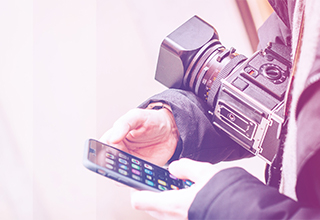 DWF, the global provider of integrated legal and business services, is advising James Bennett and David Soden, of Teneo Financial Advisory Limited, in their capacity as joint special administrators of IBP Markets Ltd, a London-based wholesale broker which has been placed into Special Administration.
Timeline: How Malaysia's 1MDB financial scandal unfolded
1MDB was set up as a state fund to drive new investment in Malaysia, but investigators say the money went elsewhere.
Malaysia is awaiting the verdict in the first of a series of cases charging former prime minister Najib Razak with corruption over his alleged involvement in the scandal at 1Malaysia Development Berhad (1MDB), a state fund that Najib founded to drive new development in the country.
The fund's business is under investigation in at least six countries over allegations that billions of dollars were siphoned off to buy luxury property, designer jewellery and art, and to fund the Hollywood movie Wolf of Wall Street.
Keep reading
'just as scared': cyberscam victims in cambodia find no freedom in rescue, indonesia's anticorruption chief firli bahri faces extortion charges, end of an era: how corruption in liberia cost george weah the presidency, ex-west indies star marlon samuels banned from cricket for six years.
Najib, the son of the country's second prime minister, is the first Malaysian leader ever to go on trial for corruption in the country.
An arrest warrant has been issued for Jho Low, the elusive Malaysian financier at the centre of the 1MDB allegations, as well as for others believed to have been involved.
Here is a timeline of some major developments in the scandal.
Then prime minister and finance minister Najib launches 1MDB, a "strategic development company driving new ideas and new sources of growth". The fund is wholly owned by the government of Malaysia and Najib is chairman of its board of advisers.
September 2009
1MDB signs a deal with PetroSaudi International to set up a joint venture company and invests $1bn cash for a 40 percent stake. PetroSaudi,  backed by oil and gas assets said to be worth $1.5bn, takes 60 percent in the business.
Najib launches the Tun Razak Exchange, built by 1MDB as a new financial district for Kuala Lumpur. Najib tells invited guests the first phase of the development will bring in RM3.5b ($856.8m) in direct foreign investments.
May and October 2012
US investment bank Goldman Sachs helps 1MDB sell bonds worth $3.5bn to raise money to buy power assets.
Goldman Sachs helps 1MDB raise a further $3bn in an additional bond sale, this time to cover "new strategic economic initiatives" between Malaysia and Abu Dhabi.
December 2013
The "Wolf of Wall Street", with Leonardo DiCaprio in the lead role, is released in the United States. The $100m film was produced by Red Granite Pictures, a newcomer co-founded by Najib's stepson Riza Aziz. The end credits included a thank you to Jho Low, a young Malaysian financier.  
January 2015
1MDB misses a loan payment of about $550m.
Under pressure, Malaysia's government sets up a 'special taskforce' to investigate 1MDB.
The Wall Street Journal and Sarawak Report say nearly $700m suspected to have originated with 1MDB was deposited into Najib's personal bank account.
Najib sacks the attorney general who was leading the Malaysian investigation and reshuffles his cabinet, removing key critics, including deputy prime minister Muhyiddin Yassin. The ruling party politician leading the parliamentary inquiry into 1MDB is made a deputy minister.
The changes effectively shut down the domestic investigation.
January 2016
The new attorney general clears Najib of any wrongdoing, saying the $681m was a donation from a prince in Saudi Arabia and $620m was returned.
The United States Department of Justice files a civil suit to seize assets it alleges were bought with funds stolen from 1MDB. The suit says $681m found its way into the personal account of 'Malaysian Official 1', later identified as Najib by both the US and a Malaysian minister.
The justice department announces it believes more than $4.5bn was siphoned from 1MDB by senior officials and their associates.
August 2017
The justice department says a criminal investigation into the fund is underway. The attorney general later describes the scandal as "kleptocracy at its worst".
Najib is defeated in Malaysia's general election amid deepening anger over 1MDB and the rising cost of living, and his United Malays National Organisation (UMNO) finds itself out of power for the first time since independence. Two days later, Najib and his wife, Rosmah Mansor, are barred from leaving the country.
Malaysian police raid Kuala Lumpur properties connected to Najib, seizing jewellery, designer handbags, luxury watches and cash valued at around $275m.
The first charges are laid against Najib in relation to 1MDB.
October 2018
Rosmah also finds herself in court where she is charged with money laundering and tax evasion.
December 2018
Malaysia files criminal charges against Goldman Sachs in relation to the 1MDB bond sale.
Najib appears in the Kuala Lumpur High Court on April 3 to face seven charges in relating to SRC International, a unit of 1MDB, in the first of a series of trials relating to the failed fund.
Malaysia announces it has completed the sale of Equanimity, the $250 million superyacht allegedly bought with money diverted from 1MDB. 
August 2019
Najib goes on trial in Kuala Lumpur in the biggest of his five 1MDB-linked trials. The lead prosecutor told the court that Najib had carried out an "elaborate charade" that was acted out in four phases. "His objective was to enrich himself," Gopal Sri Ram said.
December 2019
After being told to enter his defence in the SRC trial, Najib takes to the witness box in his own defence, reading from a prepared statement.
A power grab within the ruling Pakatan Harapan coalition triggers the resignation of Mahathir Mohamad as prime minister. After a week of uncertainty, the king names Muhyiddin Yassin to the top job saying he has a majority in parliament. The manoeuvring returns UMNO, where Najib remains influential, to government.
Malaysian prosecutors agree a $107.3 million settlement with Riza Aziz, and drop money laundering charges against the former prime minister's stepson.
Malaysia reaches a $3.9bn settlement with US investment bank Goldman Sachs, agreeing to drop its criminal investigation into the bank's role in the 1MDB scandal.
Advertisement
1MDB Trial Will Take a Break So the Defense Can Study New Documents
Prosecutors in a case involving a former Goldman Sachs executive and a Malaysian fund found 15,000 emails and other documents they need to turn over.
By Matthew Goldstein
The bribery and money-laundering trial of a former Goldman Sachs executive was thrown into turmoil after federal prosecutors — for the second time in a little over a week — said the government had failed to promptly turn over thousands of pages of emails and other personal documents belonging to a key witness for the prosecution.
The federal judge presiding over the trial of Roger Ng in Brooklyn said Wednesday that the government's failure to produce documents was "particularly troubling" and would result in a delay in the proceedings so that defense lawyers had time to review the additional materials.
"I am going to give the defense as much time as they need," said Judge Margo K. Brodie, the chief judge for the Eastern District of New York, during a brief hearing with the jury.
She made her decision after Marc Agnifilo, one of Mr. Ng's lawyers, said he was considering asking the judge to declare a mistrial. He added that he might ask for the charges against his client to be dismissed because of what he called "government misconduct."
Judge Brodie offered no insight on how she might rule on those requests. But a mistrial would be a shocking development in the case, 16 months after Goldman pleaded guilty to a criminal charge and paid $5 billion in fines for its role in a far-reaching foreign corruption and bribery scheme involving a big Malaysian sovereign wealth fund.
Mr. Ng, who was a banker for Goldman in Malaysia, is likely to be the only person to stand trial in the United States over the scandal, since the mastermind of the scheme — Jho Low — is a fugitive and believed to be living in China.
In a letter filed with the court late Tuesday, federal prosecutors said they had just become aware that about 15,000 emails and other documents belonging to the government's star witness, Timothy Leissner, were never turned over to the defense. They added that the belated discovery of those documents was an "inexcusable error" and that they were open to a delay in the trial, which began on Feb. 14.
Prosecutors blamed the problem on another team of government lawyers tasked with reviewing the documents to make sure they could be provided to defense lawyers without violating any of Mr. Leissner's rights. A similar issue arose after the trial started when the government belatedly turned over 120,000 pages of emails and other documents belonging to Mr. Leissner, a former Goldman partner.
"We are still going over the 120,000 pages we got," Mr. Agnifilo said. "This is a categorical failure."
The break is likely to last for several days after Mr. Leissner wraps up his direct testimony. He agreed to cooperate with the government and pleaded guilty in 2018 for his part in the brazen scheme to loot more than $4 billion from Malaysia's 1MDB fund. He also agreed to forfeit about $47 million in ill-gotten gains and is expected to be sentenced this summer.
Starting last week, Mr. Leissner has been walking the jury through the details of the scheme. He testified that he and Mr. Ng had been integral players in the plot to use some of the looted money to pay bribes to foreign officials so that Goldman would secure the rights to arrange $6.5 billion in bonds for the 1MDB fund.
He testified that both he and Mr. Ng were at a 2012 meeting where Mr. Low described the plan to pay bribes. Mr. Leissner said Mr. Low, a flamboyant Malaysian businessman with a penchant for high living, had told the former Goldman executives that they would be "taken care of."
Mr. Leissner also testified that he had used $10 million of the looted 1MDB money to buy a house for a former girlfriend. He said he had bought the house to stop the girlfriend from alerting the authorities to his activities.
Prosecutors have claimed that Mr. Ng and his wife got up to $35 million in illicit proceeds from the scheme. But Mr. Agnifilo has said the money came from legitimate unrelated transactions. He said the $35 million had been owed to Mr. Ng's wife by Mr. Leissner's former wife, Judy Chan, who owns a large vineyard in China.
Mr. Agnifilo said the documents that the government had been slow in producing could be critical to his client's defense. He said Covid-19 restrictions had limited his ability to pursue investigative leads in Asia.
An earlier version of this article misstated the amount of the bonds Goldman Sachs was trying to underwrite for the 1MDB fund. It was $6.5 billion, not million. 
How we handle corrections
Matthew Goldstein covers Wall Street and white collar crime and housing issues. More about Matthew Goldstein
To read this content please select one of the options below:
Please note you do not have access to teaching notes, the 1mdb case and the swiss banking sector.
Journal of Money Laundering Control
ISSN : 1368-5201
Article publication date: 4 June 2020
Issue publication date: 31 July 2021
This case study highlights why and how the Swiss banking sector played a crucial role in the 1Malaysia Development Berhad (1MDB) corruption scandal. In particular, the paper illustrates how different actors in the Swiss financial sector neglected compliance guidelines and due diligence, thus effectively facilitating the laundering of misappropriated 1MDB funds. The purpose of this paper is to give bankers and compliance officers an overview of the methods money launderers use to circumvent compliance measures so that the Swiss banking sector can be protected more effectively from abuse. In addition, there is discussion whether current regulations, including banking secrecy, should be amended.
Design/methodology/approach
This paper used a content analysis methodological approach to collect data from media sources. Qualitative methods were used to analyze these sources.
The findings reveal that the Swiss banking sector played a major role in facilitating the siphoning and subsequent laundering of 1MDB funds by neglecting due diligence obligations.
Practical implications
This paper advocates a more consequential implementation of the existing anti-money laundering and corruption regulations.
Social implications
A reworking of the 1MDB scandal should be of interest to compliance professionals in the banking sector and citizens that have been negatively affected or are concerned by the involved high-level corruption.
Originality/value
This paper is the first of its kind to study the role of the Swiss banking sector in the 1MDB scandal.
Due diligence
Money laundering
Swiss banking
Najib Razak
Banca della Svizzera Italiana (BSI)
Banking secrecy
Goldman Sachs
Switzerland
Teichmann, F.M.J. and Falker, M.-C. (2021), "The 1MDB case and the Swiss banking sector", Journal of Money Laundering Control , Vol. 24 No. 2, pp. 278-290. https://doi.org/10.1108/JMLC-04-2020-0037
Emerald Publishing Limited
Copyright © 2020, Emerald Publishing Limited
Related articles
We're listening — tell us what you think, something didn't work….
Report bugs here
All feedback is valuable
Please share your general feedback
Join us on our journey
Platform update page.
Visit emeraldpublishing.com/platformupdate to discover the latest news and updates
Questions & More Information
Answers to the most commonly asked questions here
Goldman Sachs and 1MDB
The case focuses on bribery and corruption in wholesale international capital markets with an emphasis on infrastructure finance – notably the theft of $4.5 billion in proceeds from bond issues by the 1 Malaysia Development Berhad (IMDB) totalling $6.5 billion. The scandal ensnared the Malaysian Prime Minister, an Abu Dhabi Sovereign Wealth Fund, major institutional investors and the Goldman Sachs Group in one of the largest financial frauds in recent history. The scope of the case spans a host of issues from public finance to due diligence, corporate culture, executive conduct and reputational risk.
The case describes the Goldman Sachs Group – its history and culture, notably the evolving business model with the transition from a partnership structure to a public corporation and subsequently a U.S. Bank Holding Company (BHC). It focuses on the successive rebalancing of trading and positioning alongside corporate financial services, and the endemic issue of the firm's role as principal and agent, while striving to maintain a peerless reputation and a cohesive corporate culture. These strands are interwoven in the 1MDB scandal, which ended with a Goldman unit pleading guilty to charges of criminal fraud and the firm being fined $6.5 billion by the U.S. Department of Justice, Malaysia, Hong Kong and other regulators. Students explore the pathology of the scandal, the damage, the victims, the failures of governance and management on the part of Goldman Sachs, the role played by corporate culture, and the consequences for the business franchise going forward.
Development finance
Sovereign wealth funds
Infrastructure finance
Financial fraud
Corruption in public finance
Corporate culture
Regulatory oversight
Deferred prosecution
Reputational risk
Due diligence
Financial transparency
Fraud safeguards
Security Brokers & Dealers
Commercial Banks
Ingo Walter
Recommended cases.
Goldman Sachs Group, Inc.: Sustaining the Franchise
Reference 6057
Published 28 Apr 2014
Length 27 page(s)
Topic Economics & Finance
Region Global
Industry Computer and Network Security , Banking
Big Game: Goldman Sachs' Elephant Hunt in Libya
Reference 6274
Published 24 Sep 2018
Length 10 page(s)
Region Middle-East
Industry Financial Services , Banking , Investment Banking
HSBC Holdings PLC - Building a Global Wholesale Banking Capability
Reference 5482
Published 29 Nov 2007
Length 23 page(s)
Industry Investment Banking
Recently Viewed
Board Process Simulation (A)
By Stanislav Shekshnia
Birkenstock: Exit the Family. Enter a Professional CEO
By Morten Bennedsen , Mark Stabile , Brian Henry
Rasurel: Reviving an Ageing Brand
By Amitava Chattopadhyay , Séverine de Wulf
We've detected unusual activity from your computer network
To continue, please click the box below to let us know you're not a robot.
Why did this happen?
Please make sure your browser supports JavaScript and cookies and that you are not blocking them from loading. For more information you can review our Terms of Service and Cookie Policy .
For inquiries related to this message please contact our support team and provide the reference ID below.
Understanding Goldman Sachs' role in Malaysia's 1MDB mega scandal
FILE PHOTO: A sign is displayed in the reception of Goldman Sachs in Sydney, Australia, May 18, 2016. REUTERS/David Gray/File Photo/File Photo Acquire Licensing Rights
KUALA LUMPUR/WASHINGTON (Reuters) - Goldman Sachs Group Inc on Thursday reached a deal to settle a probe into the bank's role in Malaysia's 1MDB corruption scandal, which included total penalties of $2.9 billion.
The bank was investigated for its role in raising $6.5 billion in three bond sales between 2012 and 2013 for the 1Malaysia Development Berhad (1MDB) state fund.
WHAT IS 1MDB?
1MDB is a state fund launched in 2009 by former Malaysian prime minister Najib Razak to promote economic development.
HOW DID BILLIONS GO MISSING?
1MDB raised billions of dollars in bonds, ostensibly for investment projects and joint ventures between 2009 and 2013.
Malaysian and U.S. authorities say $4.5 billion, including some of the money Goldman helped raise, was stolen from 1MDB in an elaborate scheme that spanned the globe and implicated high-level officials of the fund, Najib and others.
The siphoned funds were used to buy luxury assets and real estate, including hotels, a private jet, art by Picasso and Monet, and to finance Hollywood films, U.S. lawsuits said.
The U.S. Department of Justice has sought to recover about $2.1 billion in assets linked to diverted 1MDB funds - the largest ever asset recovery action brought by the agency.
HOW IS GOLDMAN SACHS INVOLVED?
Goldman has been investigated by regulators in at least 14 countries for its role in underwriting the 1MDB bond issues.
The work earned the bank $600 million in fees and led to large bonuses for some of its executives, officials have said, although the bank has disputed that figure.
The Justice Department said on Thursday that Goldman violated the U.S. Foreign Corrupt Practices Act, which bans U.S. companies from paying foreign government officials for help in getting or keeping business. Malaysian prosecutors also said bank misled investors over the bond sales.
Goldman has in the past said that certain members of the former Malaysian government and 1MDB officials lied to it about how proceeds from the bond sales would be used.
On Thursday, Goldman's Malaysian unit pleaded guilty to violating U.S. foreign bribery rules.
HOW MUCH WILL GOLDMAN PAY?
Goldman will pay a $2.3 billion fine to the Justice Department and other regulators, and a further $600 million in disgorgement of ill-gotten gains to settle the U.S. probe and avoid a criminal conviction at the group level.
This is in addition to the $3.9 billion that Goldman has agreed to pay Malaysia in exchange for dropping all criminal charges against the bank.
On Thursday, Hong Kong's markets watchdog also fined Goldman's Asia unit $350 million for serious lapses and deficiencies in its management controls that contributed to the misappropriation of $2.6 billion in funds it helped raise for 1MDB. 
ARE THERE ANY OTHER CASES AGAINST GOLDMAN?
The Justice Department has filed criminal charges against two former Goldman bankers tied to the scandal, Tim Leissner and Roger Ng.
Leissner plead guilty to the charges last year, while Ng's case is pending in a New York court. Ng is expected to face separate charges in Malaysia after his U.S. trial concludes.
This week, Abu Dhabi's International Petroleum Investment Co (IPIC) dropped a lawsuit against Goldman to recover losses suffered from the bank's dealings with 1MDB.
The lawsuit alleged that Goldman conspired with unidentified people from Malaysia to bribe two former IPIC executives to further their business at its expense.
HOW MUCH MORE IS BEING SOUGHT?
The Justice Department has recovered or assisted Malaysia in recovering nearly $1.1 billion in 1MDB-linked assets.
Malaysian authorities say at least $4.3 billion more are still unaccounted for.
WHO ELSE HAS BEEN IMPLICATED?
After losing an election in 2018, Najib has been charged with 42 criminal offences in Malaysia, mostly linked to losses at 1MDB and other state entities.
In July, he was found guilty of corruption and money laundering for illegally receiving $10 million from a former 1MDB unit and sentenced to 12 years in prison. Najib denies wrongdoing and has filed an appeal.
Elliott Broidy, a former fund-raiser for U.S. President Donald Trump, pleaded guilty this week to a charge that he illegally lobbied Trump to drop an investigation into 1MDB.
Malaysian and U.S. authorities have also filed charges against Malaysian financier Jho Low for his alleged central role in the 1MDB fraud. Low has denied wrongdoing and his whereabouts is unknown.
Reporting by Rozanna Latiff; additional reporting by Michelle Price; Editing by Sumeet Chatterjee and Nick Zieminski
Our Standards: The Thomson Reuters Trust Principles.
Exclusive: Barclays working on $1.25 bln cost plan, could cut up to 2,000 jobs -source
Don't press 'pandemic panic button' scientists caution on China pneumonia report
Brent steady ahead of OPEC+ oil production decision
Nissan invests $1.4 bln to build two new EV models in Britain
More from Reuters
Brazil could reach historic low deforestation in 1-2 years, official says
Brazil could reach historically low levels of deforestation in one to two years, the head of the environmental protection agency said on Thursday, as the country ramps up conservation efforts under left-wing President Luiz Inacio Lula da Silva.
Glencore to build pilot battery recycling plant outside of Italy
Explainer: Global fossil fuel subsidies on the rise despite calls for phase-out
Peru glaciers decimated by climate change - report
Indian Oil to double Ennore LNG terminal's capacity to 10 mln tpy - exec

jwam.ubc.ca
Tracing the story
The 1MDB Scandal
Published in The Wall Street Journal .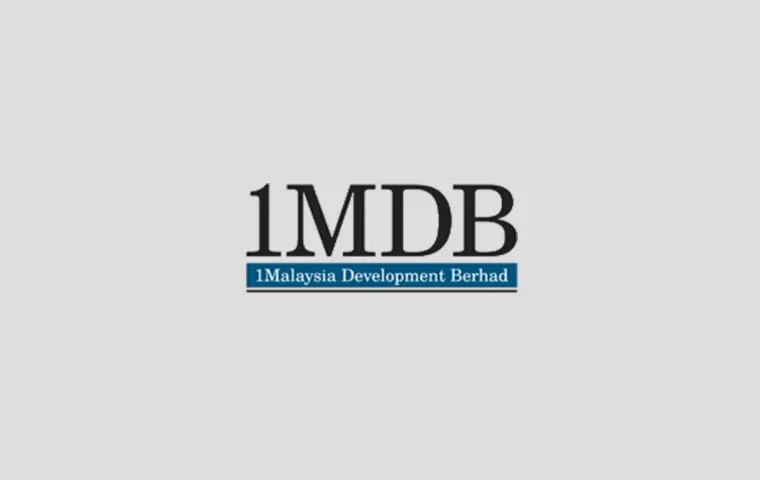 Bradley Hope on how accurate information is the best defence against detractors.
"The only way to survive the onslaught is to make sure you have accurate information. We spent weeks of extra work to confirm even a small fact. It felt over-the-top at the time, but in the end, it's what made the whole project possible."
What were the major findings of your story?
We helped uncover one of the biggest financial frauds and money laundering operations of the 21st century.
What impact did your story have?
Numerous indictments and convictions around the world; Goldman Sachs fined billions of dollars and other institutions faced serious penalties; Prime Minister of Malaysia was voted out of office.
Was your story based on another publication's work?
On a Wall Street Journal series.
Did you receive any funding to do this story?
How did the story start and how did your team decide on the first steps to take in working on this story?
It began with old-fashioned financial reporting on a troubled sovereign wealth fund of note in Asia. As sources emerged, the team realized there was something bigger and they were encouraged by editors to go deeper.
How long did it take to report, write and edit this story?
The main stories in the series ran from 2015-2018, but coverage continues to this day.
What challenges did your team face while working with sources?
Many sources faced physical and financial threats in Malaysia, so we had to carefully arrange communications and transmission of documents with them. The story led to new challenges all the time – legal threats, some physical threats to our team – so we had to constantly be changing tactics and pushing onwards.
What resources and tools did your team find useful? How did you organize your data and documents?
We used encrypted apps to communicate. Beyond that, we used IBM's i2 to map relationships and money flows and other special software to sift through hundreds of thousands of e-mails on two separate leaked databases.
What other challenges or barriers did your team face while working on the story or series, and how did you overcome these challenges?
Legal threats were a constant issue, but thankfully the Wall Street Journal has the best 1st amendment lawyers in the business and they made the newspaper's investigative reporting possible.
What advice would you give journalists working on similar investigations?
A big, sprawling investigation will have many phases, so never stop digging or looking for new sources. At some point, your initial sources will run out of information and you'll find yourselves struggling to move forward. That's why it's so crucial to be always looking for new ways in, including the most unlikely ways.
Did your team face any pushback during or after the publication of this story? If so, how did you address this?
We faced massive pushback from the Malaysian government and private individuals mentioned in our coverage. The only way to survive the onslaught is to make sure you have accurate information. We spent weeks of extra work to confirm even a small fact. It felt over-the-top at the time, but in the end, it's what made the whole project possible.
Did working on this story change your perspective as a journalist?
The 1MDB project changed our whole perspective on how the world really works and continues to inform all our work to this day.
Middle East
Global development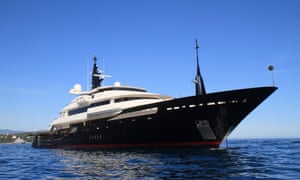 The NatWest boss, the missing Malaysian billions and the damning email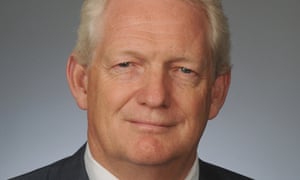 New NatWest boss worked for oil firm under investigation in 'world's biggest financial scandal'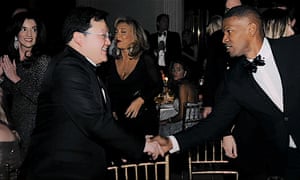 Man on the Run review – the Malaysian scandal that rocked Wall Street and Hollywood
Ex-Goldman banker given 10 years in prison for role in 1MDB fraud scandal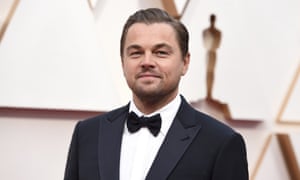 FBI grilled Leonardo DiCaprio over ties to Malaysian fugitive financier – report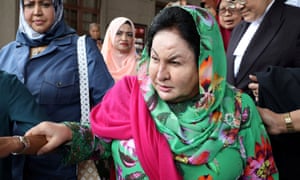 Wife of Malaysia's jailed ex-PM handed 10 years in prison for bribery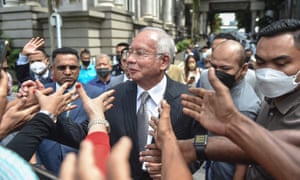 Malaysia's ex–PM Najib sent to prison as final 1MDB appeal lost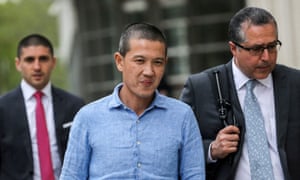 Ex-Goldman banker Roger Ng found guilty in billion-dollar 1MDB scandal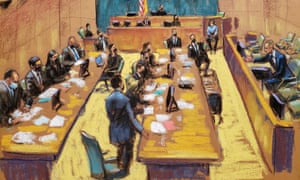 The New York trial that has it all: Hollywood, megayachts, giant sums of money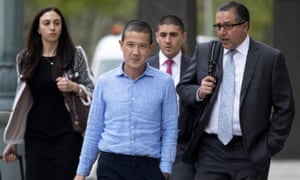 1MDB scandal: bribery and bigamy loom large in ex-Goldman Sachs banker's trial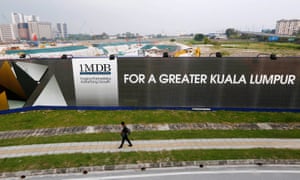 Malaysia's 1MDB sues Deutsche Bank, JP Morgan and Coutts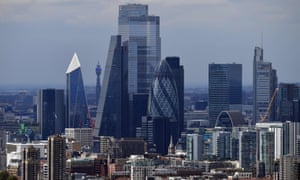 Warrant served on UK law firm over alleged 1MDB assets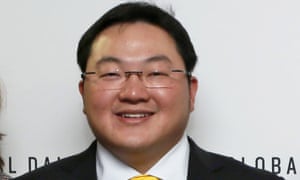 Malaysian fugitive tried to buy 'golden passport' to EU, report says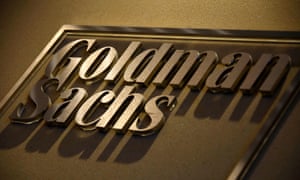 Goldman Sachs reaches $2.9bn deal to settle US-led 1MDB inquiry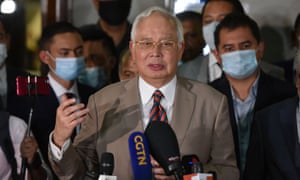 1MDB scandal: former Trump fundraiser charged with allegedly lobbying US to drop inquiry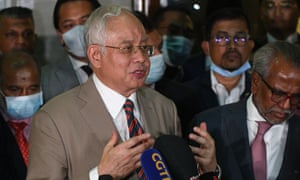 US moves to seize $330m of alleged 1MDB assets held by UK law firm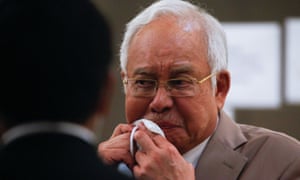 $340m in London law firm's account suspected of 1MDB connection
The guardian view on najib's rise and fall: a victory for the rule of law.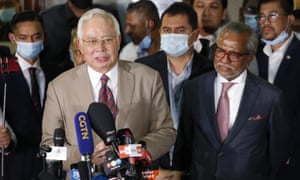 1MDB scandal: Najib Razak handed 12-year jail sentence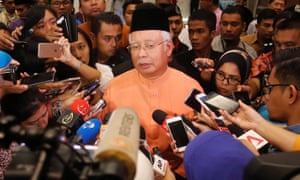 1MDB scandal explained: a tale of Malaysia's missing billions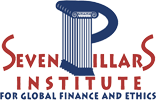 The Case of Goldman Sachs and 1MDB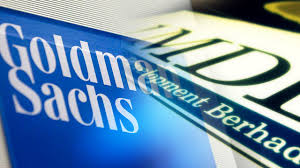 By: Audrey Zhang
In August 2005, anti-corruption officials began investigating 1Malaysia Development Berhad (1MDB) for alleged graft, triggered by reports that almost US$700 million from the lucrative deals issued for 1MDB by Goldman Sachs ended up in the pockets of Malaysia's Prime Minister, Najib Razak. SPI investigates the alleged corruption claims and the ethical implications of Goldman's involvement.
Goldman Sachs and 1MDB: The Players
Goldman Sachs Group, Inc. – A leading global investment banking, securities, and investment management firm, founded in 1869. [1] Ranked #88 on the World's Most Valuable Brands list by Forbes, the firm provides a wide range of financial services—including strategic advisory assignments, risk management, and investment and lending—to a diverse client base such as corporations, financial institutions, governments, and high-net-worth individuals. [2] The firm maintains offices in all major financial centers around the globe, with its headquarters on Wall Street, and is considered one of the most prominent financial giants of today.
1Malaysia Development Berhad (1MDB) – a strategic development company, wholly owned by the Malaysian government, established to drive strategic initiatives for long-term economic development of the country. It focuses on strategic development projects in the areas of energy, real estate, tourism, and agribusiness. Through forging global partnerships and promoting foreign direct investment, 1MDB seeks to "lead market-driven initiatives to assist the Government in propelling Malaysia towards becoming a developed nation that is highly competitive, sustainable and inclusive". [3]
Najib Razak – the sixth and current Prime Minister of Malaysia, and President of the United Malays National Organization (the leading party in Malaysia's ruling Barisan Nasional coalition). He was elected on a platform of economic liberalization measures, including cuts to government subsidies, loosening of restrictions on foreign investments, and reductions in preferential measures for ethnic Malays in business. In 2009, Prime Minister Razak announced the expansion of the Terengganu Investment Authority (TIA) – a sovereign wealth fund aimed at ensuring economic development for the state of Terengganu – into a federal entity called 1Malaysia Development Berhad.
The Instruments
Goldman Sachs advised 1MDB on multiple ventures, including the purchases of energy assets Tanjong Energy, Genting Sanyen Power and Jimah Energy Ventures at dubiously high prices. [4] The scandal, however, revolves around three bond sales that Goldman arranged between 2012 and 2013, totaling US $6.5 billion. [5] This section gives a brief explanation of bonds , and the role of investment banks in the transaction.
A bond is a debt security , which allows a government, municipality, corporation, federal agency, or other types of issuers to borrow large amounts of money usually more than a single average bank can provide. [6] These bonds are issued to a public market, where thousands of investors can lend the borrower a portion of the capital needed, while collecting a rate of interest during the life of the bond. [7] The maturity date is the date on which the issuer (borrower) needs to repay the amount borrowed to the lender (the investor). Bonds are known as fixed-income securities, because an investor knows the exact amount of interest collected if she holds the security until maturity. [8]
An investment bank serves as an intermediary between the organization issuing the bonds and the investors who wish to purchase them. The bank is an underwriter for the bonds – assuming the risk of buying the newly-issued bonds from the corporation or government unit, then reselling the bond to the public or to dealers who then sell them to the public. The investment bank generally prepares required documents for Securities and Exchange Commission (SEC) filing, helps set a price for the issue, and takes the lead in forming an underwriting group which spreads the risk of the new issue to a larger number of participating investment bankers. This arrangement improves the likelihood of selling all of the newly issued bonds. The investment bank earns a profit, based on the difference between its purchase price and the selling price. The difference is called the underwriting spread. The bank also has the option of not underwriting the new issue, and instead simply acts as a sales agent, marketing the bonds to investors and only purchasing enough bonds to meet the buyer demand. In this case, the bank receives a commission on the bonds sold. Goldman's played the former role in the 1MDB bond deals.
Goldman's involvement with 1MDB began when the company was still a state-level sovereign wealth fund called the TIA. Goldman Sachs and Boston Consulting Group advised the TIA in its early days, helping it raise 5 billion ringgit (US$1.3 billion) through selling 30-year Islamic bonds in 2009. [9] Guaranteed by the federal government, the bonds were sold at a discounted price that effectively yielded bondholders a high of 7 percent in interest, an especially bad deal for a government-owned company. [10] As the former Prime Minister Mahathir Mohamad asks, "Who approved such terrible terms for a loan to a government-owned company?" [11]
Two months after this deal, the Najib administration took over the TIA and renamed it 1Malaysia Development Berhad, expanding the strategic development company into a federal entity. Najib stood in front of global investors, promising a "1Malaysia", where Malaysians of different races would work together to turn Malaysia into a developed nation by 2020. [12] Najib surely aimed high, riding on the optimism of Malaysians at the time, yet from the get-go, the dealings of 1MDB were shrouded in mystery.
Just two months after the expansion, 1MDB established dealings with PetroSaudi International with the help of a well-connected Jho Low—the son of a wealthy Malaysian businessman, cobbling together a $2.5 billion joint venture. [13] Under the guidance of Roger Ng, Goldman's head of Southeast Asia sales and fixed-income trading, and Tim Leissner, then Goldman's co-president for Southeast Asia based in Singapore, 1MDB also forged especially close ties with Goldman.
In December 2009, Goldman won a license from Malaysia's Securities Commission to set up fund management and corporate finance advisory operations in the country. It announced plans to open an office in Kuala Lumpur during the first half of 2010. Leissner released a statement that "The future outlook for Malaysia's capital markets and its asset management industry is very positive and through our local presence we look forward to playing a larger role in their development." [14]
With Goldman as advisor, 1MDB acquired Tanjong Energy Holdings from Malaysian billionaire T. Ananda Krishnan for US$2.2 billion in March, 2012. Former Prime Minister Mahathir would later criticize this purchase: "The prices paid for [Tanjong Energy were] well above market price." Since the power plant was nearing expiration of its license, the price of purchase would have been next to nothing if 1MDB had waited until the licenses expired. [15]
Two months later, Goldman acted as underwriter for the sale of 10-year bond notes with a 5.99 percent yield, from which 1MDB raised US$1.75 billion. This was the first of three bond deals that would spark the corruption scandal.
In August of that same year, 1MDB purchased Genting's domestic power-generation assets for 2.4 billion ringgit under Goldman's advice—a steep price for a power company. 1MDB defended the price it paid for the company, stating the price was based on "advice received from independent valuation advisers". [16] If by "advisers" the spokesman meant Goldman, it was far from "independent", as Goldman would benefit financially if the transaction was completed. [17] Genting later reported a 1.9 billion ringgit gain on this sale, implying the value for its stake was less than one-fifth what 1MDB paid for it. [18] A few months after the sale, a unit of Genting called Genting Plantations Bhd. donated about US$10 million to a Najib aligned charity, which soon got involved in spending that appeared to help Mr. Najib retain power in the May 2013 election. The charity, along with others linked to the government, was revealed to having spent millions before the voting in the swing state of Penang, including donating two million ringgit to local schools serving communities that are not demographically poor. [19]
In October 2012, 1MDB raised US$1.75 billion by selling 10-year bonds yielding 5.75 percent. Five months later, it raised another US$3 billion by selling 10-year bonds yielding 4.4 percent. Goldman Sachs underwrites both transactions. Overall, the three bond issues between 2012 and 2013 raised a total of US$6.5 billion, with Goldman earning an impressive 9.1 percent of the profits raised (US$590 million) [20] , almost 4 times the typical rate for a quasi-sovereign bond at the time. Partly earned from the underwriting spread—buying bonds at a discount and then selling them at a higher price—this total is almost as much as Malaysia pays each month on its debt. [21]
Then, in 2014, 1MDB reported financial results for the fiscal year, reporting that debt surged 16 percent, to a total of US$11 billion. Since then, Najib and the Malaysian government have been caught in a whirlwind of allegations, while disasters (the disappearance of Malaysia Airlines Flight 370 and the crash of Malaysia Airlines Flight 17) plagued the government.
Around the same time, the Sarawak Report began a series of exposés of 1MDB, claiming to have obtained documentation showing how Jho Low and several business associates siphoned US$700 million from 1MDB's partnership with PetroSaudi Holdings, which was registered in the Cayman Islands. [22]
In February 2015, 1MDB reportedly missed two repayment deadlines for debt owed to a group of domestic lenders, after getting at least one extension. The lenders, led by Malayan Banking Bhd. and RBH Capital Bhd., had earlier demanded 1MDB to repay the loan before the end of February or risk going into default. The loan was finally settled in advance of the due date, although it wasn't clear whether billionaire Ananda Krishnan, who had guaranteed the loan, put up the funds. Mr. Krishnan had guaranteed the 2012 loan as part of the agreement to sell Tanjong Energy Holdings to 1MDB. [23] The tension only gets worse from there. In March 2015, 1MDB got US$250 million in standby credit from the Ministry of Finance. [24] In May, the Abu Dhabi-based International Petroleum Investment and its Aabar Investments unit agree to provide US$1 billion to 1MDB so it can pay off US$957 million of a Deutsche Bank-led syndicate loan. [25] As public pressure grew, the Malaysian auditor general, the parliament's public accounts committee, the central bank, and the police have all focused investigations on 1MDB, digging into reports of corruption and misconduct.
On July 3 rd 2015, documents from government probes reported that investigators believe almost US$700 million in cash moved through various state agencies, banks, and companies linked to 1MDB, before eventually ending up in Najib's personal accounts. [26] In August 2015, anti-corruption officials began investigating this state investment company for alleged graft. Najib claims he never took these funds for personal use, and threatened to sue the paper. Although reports have not been finalized, these documents shed some light into the non-transparent dealings of 1MDB, alarming citizens in a country with a long history of struggles against "corruption and economic disappointment". [27] The current full-scale inquiry by agencies ranging from the Public Accounts Committee to the Anti-Corruption Commission would surely unearth much more of the rotten dealings made by 1MDB. The Federal Bureau of Investigation and the US Justice Department have also launched separate investigations to examine Goldman's role in the series of 1MBD transactions.
Ethics Analysis
Goldman acted as underwriter for three 1MDB bond deals:
May 2012: The sale of 10-year bond notes with a 5.99 percent yield, from which 1MDB raised US$1.75 billion.
October 2012: The sale of 10-year bonds yielding 5.75 percent raising a total of US$1.75 billion for 1MDB.
March 2013: The sale of 10 year-bonds yielding 4.4 percent raising another US$3 billion for 1MDB.
Overall, the three bond issues between 2012 and 2013 raised a total of US$6.5 billion, with Goldman earning an impressive 9.1 percent of the profits raised (US$590 million), almost 4 times the typical rate for a quasi-sovereign bonds at the time.
According to an SCMP report , the commission represents a huge commission for fixed-income underwriting. For the March 2013 US$3 billion bond issue, Goldman earned fees of nearly US$300 million, equivalent to a 10 percent service charge. The average fee for underwriters in 2015 was 1.32 per cent on US high-yield junk bonds rated below sovereign issues. These startlingly high commissions and service fees for underwriting the bond issues raise eyebrows and one can reasonably suspect Goldman of unethical treatment of its client, 1MDB for the following reasons:
Goldman egregiously overcharged the client. If this is true then Goldman sorely lacked the virtue of honesty in dealing with its client. Goldman also failed in carrying out its fiduciary duty of putting the client's interest first. Even though Goldman says it presented the client with various options on how to sell the bonds, the bank should have pushed the less expensive and equally efficacious method with greater conviction
Goldman also failed in its fiduciary duty of putting the client's interest first when it allowed the client to sell the bonds at above market prices. The first and second bond issues yielded 5.99 and 5.75 percent respectively. These were nearly 400 basis points above Treasuries and about 250 basis points more than the rate on Malaysia's sovereign Islamic dollar debt due July 2021. Quasi-sovereign bonds due in seven to 10 years yielded 2.3 percent on average. [28]
The bank failed in assessing its conduct and reputational risk correctly. One should wonder what Goldman's role was in creating this mess, especially taking into consideration the curious nature of the bond deals. Why would 1MDB be willing to pay an unusually high commission to Goldman, and why did Goldman agree to raise such a large amount of money for a quasi-sovereign entity? Furthermore, with the highly enticing yield of the bonds (the cheapest bond was about 100 basis points higher than other A-minus-rated bonds at the time), 1MDB could have easily sold its notes directly to institutional investors through a global offering rather than use Goldman as an underwriter. [29] The fact that a government-linked company was so eager to engage in inexplicably expensive fundraising through Goldman should have raised alarms within the bank's own transaction approval process.
Advising on the Purchase of Assets
Goldman acted as investment banking advisor to 1MDB for the following purchases:
March 2012: Acquisition of Tanjong Energy Holdings from Malaysian billionaire T. Ananda Krishnan for US$2.2 billion. The power plant was nearing expiration of its license and the purchase price would have declined substantially if 1MDB had waited until the license expired.
August 2012: Purchase of Genting's domestic power-generation assets for 2.4 billion ringgit, a steep price for a power company.
Analysts agree 1MDB overpaid for these two power generating companies. The question then is whether Goldman was incompetent or corrupt when it advised its client on the value of these companies. If the latter, then Goldman once again lacked the virtue of honesty when it allowed its client to pay much more than those companies were worth. If the former, then its reputation as a top investment bank staffed with high intellects is questionable.
General Ethical Considerations
The outcry over the state of 1MDB's finances has reached a level that the Prime Minister's position may be at stake. Although there is no evidence that Goldman had any idea of the corruption that permeated 1MDB, or the US$700 million that ended up in Najib's private accounts, someone in Goldman's risk or compliance unit should have looked into the dubious deal. Or perhaps questions were raised at the time, but the economic rewards were high and difficult to forego especially for ethical reasons. Goldman apparently chose (enormous) fees over reputational or conduct risks. [30]
To add further suspicion, Prime Minister Najib's wife, Rosmah, has a close friendship with Leissner's wife, Kimora Lee Simmons. Simmons, the US model/actress and ex-wife of Russell Simmons, has various photographs on her website of her and Leissner and the Prime Minister's family. [31] Her friendship with Rosmah, who has been criticized for controversial habits such as spending US$400 on a home visit by a personal stylist, makes reasonable minds wonder whether Leissner, and therefore Goldman, was in on the scheme from the beginning. Again, reputational risk was not assessed correctly.
Ultimately, it comes down to ethical obligations of financial institutions. Should they simply be profit-generating entities that pay attention to ethics only when convenient? Or should they adopt and implement serious conduct rules to avoid implications in morally wrong actions that affect other people?
In the 1MDB case, the Malaysian public could have been saved from years of government corruption had Goldman taken ethical considerations into the decision. Banks have fiduciary responsibilities towards their clients, and should prevent debt accumulation when those clients cannot financially afford heavy debt service payments. Goldman should incorporate a system for weighing reputational risks alongside purely financial ones, revising its regulations instated by the bank's Business Standards Committee in 2010 to avoid future implications in scandals like this one.
Although Goldman suffered somewhat from the scandal, finding it difficult to land new clients in Malaysia, it still remains a respectable institution, ranking #23 on Fortune Magazine's "The World's Most Admired Companies". [32]
Sources Cited:
Baer, Justin and M. Lamar, "U.S. Examines Goldman Sachs Role in 1MDB Transactions." Wall Street Journal . Accessed January 19, 2016. http://www.wsj.com/articles/goldman-entangled-in-malaysia-fund-scandal-1444795262
"Bond Basics: What Are Bonds?" Investopedia . Accessed September 20, 2015. http://www.investopedia.com/university/bonds/bonds1.asp.
Bowring, Philip. "Goldman's Role in the 1MDB Controversy." Asia Sentinel . Accessed September 24, 2015. http://www.asiasentinel.com/econ-business/goldman-role-1mdb-controversy/.
Chew, Elffie, and Yoolim Lee. "The Scandal That Ate Malaysia." Bloomberg.com . Accessed September 20, 2015. http://www.bloomberg.com/news/articles/2015-07-21/malaysia-s-najib-razak-feels-heat-as-state-owned-1mdb-melts-down.
"Goldman Sachs and 1MDB." Free Malaysia Today . Accessed September 20, 2015. http://www.freemalaysiatoday.com/category/nation/2015/07/22/goldman-sachs-and-1mdb/.
"Goldman Sachs Group Inc." Accessed September 19, 2015. http://topics.nytimes.com/top/news/business/companies/goldman_sachs_group_inc/ index .html.
"Goldman Sachs Group on the Forbes World's Most Valuable Brands List." Forbes . Accessed September 19, 2015. http://www.forbes.com/companies/goldman-sachs-group/.
"Goldman Sachs Group – World's Most Admired Companies – Fortune." Accessed September 24, 2015. http://fortune.com/worlds-most-admired-companies/goldman-sachs-group-23/.
Guy, Peter. "Goldman Tested the Limits of Banking Morality with Huge Fees from 1MDB." South China Morning Post . Accessed September 23, 2015. http://www.scmp.com/business/banking-finance/article/1855746/goldman-tested-limits-banking-morality-huge-fees-1mdb.
Ng, Jason, and P. R. Venkat. "1MDB Settles $550 Million Loan From Malaysian Lenders." Wall Street Journal , February 13, 2015, sec. Markets. http://www.wsj.com/articles/1mdb-settles-550-million-loan-from-malaysian-lenders-1423828609.
Russell, Edward. "Goldman Sachs Receives Malaysia Licenses." FinanceAsia . Accessed September 20, 2015. http://www.financeasia.com/News/162398,goldman-sachs-receives-malaysia-licenses.aspx.
"Why Is 1MDB so Stupid, Asks Dr M – The Malaysian Insider," 12 2015. http://www.themalaysianinsider.com/malaysia/article/why-is-1mdb-so-stupid-asks-dr-m.
Wright, Tom. "1MDB Defends Price Paid in Genting Deal." Wall Street Journal , June 24, 2015, sec. Markets. http://www.wsj.com/articles/1mdb-defends-price-paid-in-genting-deal-1435147466.
———. "Web of Entities Spent Ahead of Malaysia's Tight Election." Wall Street Journal , June 19, 2015, sec. World. http://www.wsj.com/articles/web-of-entities-spent-ahead-of-malaysias-tight-election-1434689755.
Xie, Elffie Chew Ye. "Goldman Said to Earn $500 Million Arranging Malaysia Bond." Bloomberg.com . Accessed September 20, 2015. http://www.bloomberg.com/news/articles/2013-05-08/goldman-said-to-earn-500-million-arranging-malaysia-bond.
[1] "Goldman Sachs Group Inc."
[2] "Goldman Sachs Group on the Forbes World's Most Valuable Brands List."
[3] "About Us What We Do"
[4] "Goldman Sachs and 1MDB."
[6] "Bond Basics."
[9] Chew and Lee, "The Scandal That Ate Malaysia."
[14] Russell, "Goldman Sachs Receives Malaysia Licenses."
[15] "Why Is 1MDB so Stupid, Asks Dr M – The Malaysian Insider."
[16] Wright, "1MDB Defends Price Paid in Genting Deal."
[19] Wright, "Web of Entities Spent Ahead of Malaysia's Tight Election."
[20] Haer, "U.S. Examines Goldman Sachs Role in 1MDB Transactions."
[21] Xie, "Goldman Said to Earn $500 Million Arranging Malaysia Bond."
[22] Chew and Lee, "The Scandal That Ate Malaysia."
[23] Ng and Venkat, "1MDB Settles $550 Million Loan From Malaysian Lenders."
[24] Chew and Lee, "The Scandal That Ate Malaysia."
[28] Guy, "Goldman Tested the Limits of Banking Morality with Huge Fees from 1MDB."
[29] "Goldman Sachs and 1MDB."
[30] Guy, "Goldman Tested the Limits of Banking Morality with Huge Fees from 1MDB."
[31] Jasin, "Mass Protests Sweep Malaysian Capital As Anger At Goldman-Backed Slush Fund Boils Over | Zero Hedge."
[32] "Goldman Sachs Group – World's Most Admired Companies – Fortune."
Investment Management
Institutional Investors
Investment Bank
Wall Street Journal
Speculative Grade Bonds
Name First Last
Your Message