Top 11 Websites for Freelance Content Writers to Make More Money
Are you looking for the best sites for freelance content writers? You're in the right place.
You'll discover 11 of the best websites for freelancer content writers where you can find content writing gigs to make money as a freelancer.
Having started a career as a freelance writer, you have all the reasons to rejoice because this is the type of profession that puts you on the driving seat of your life. While you can hope to keep a perfect work-life balance as a freelancer, there are a lot of other exciting facets associated with it. For example, you can become a full-time traveler or a digital nomad.
Content writing for the web is a great and very popular way to earn money online. A lot of college students have found a good source of income in the work of content writing. There are many such people who have made content writing their full-time work. Anyone who has good writing skills and a good hold on English language can get into the work of content writing.
If you wish to be a content writer then it is important for you to know those websites which offer work to freelance content writers. Following are some of the best freelance websites for content writers.
11 Best Freelance Websites for Writers
Table of Contents
1. Fiverr.com
2. flexjobs.com, 3. upwork.com, 4. peopleperhour.com, 5. guru.com, 6. textbroker.com, 7. problogger.com job board, 8. freelancer.com, 9. freelancewriting.com, 10. crowdcontent.com, 11. contentwriters.com, faqs | websites for freelance content writers, final thoughts about top websites for freelance content writers.
Fiverr is best known as the biggest marketplace for freelancers. You get everything for $5 (so cheap, right?). That's why it became so popular.
If you are just starting out and looking for quick ways to make money online as a freelance writer, Fiverr is for you.
How to get started as a freelancer on Fiverr?
Step 1: Sign up for free by using this link . Sign up for free, set up your Gig, and offer your work to our global audience.
Step 2: Set up your gig (you can start offering your writing services, pick a price)
Step 3: Start earning money as you go. Here also just like Upwork, you need positive feedback in form of reviews to attract more clients. You can also use Fiverr to upsell.
How much do they charge?
It's free to join Fiverr. There is no subscription required or fees to list your services. You keep 80% of each transaction and the rest 20% goes to Fiverr pockets. For instance, if you made $100 from a client, you get $80 and the rest goes to Fiverr as a service fee.
Gigs can be confusing if you hear about them the first time, On this Fiverr seller page , you can find various valuable resources about Fiver Gigs (How to create them, Manage them, Make money with them, Different Gigs categories, etc.)
Recommended: Fiverr Best Alternatives Worth Trying in 2023 Read: Fiverr Reviews 2023: Is Fiverr Legit & Safe?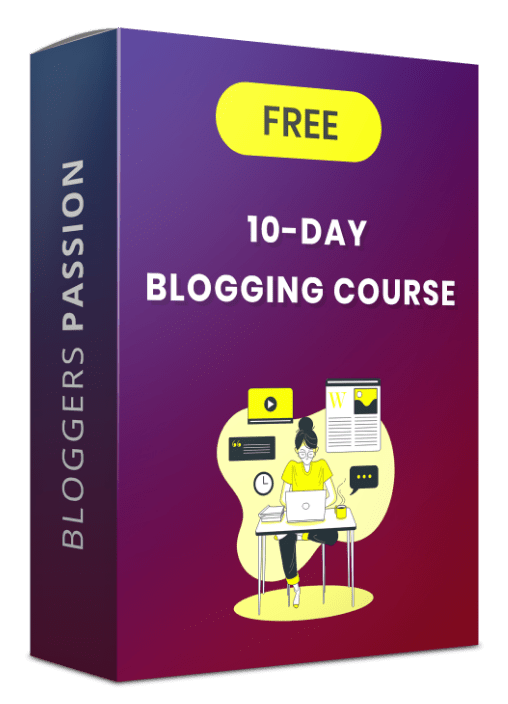 Are you looking for remote work as a freelance writer? Then, you should try Flexjobs as it is one of the best platforms for freelance content writers since 2007. You'll find full-time and part-time jobs in over 50 career categories.
How to get started as a freelancer on Flexjobs?
Visit this page to register for an account on Flexjobs. You can get started as a freelance writer by paying as little as $6.95 to start finding writing projects.
How much do they charge on Flexjobs?
If you're a freelance content writer who's searching for jobs on Flexjobs, you should subscribe to Flexijobs to get unlimited access to every job you find on the platform.
Here are their subscription plan details.
For 1 week subscription, it costs you $6.95
For 1 month subscription, it costs you $14.95
For 3 months subscription, it costs you $29.95
For 1 year subscription, it costs you $49.95 (best value)
The best part? Their premium subscription plans come with a 30-day money-back guarantee. So if you're not happy with their platform, you'll get a refund!
With their premium subscription, you'll get the following benefits as a job seeker;
Unlimited access to every job
Access to email alerts when new jobs are posted on their platform
Access to a personalized portfolio where you can upload resumes and work samples to attract high-paying clients
Let me tell you one thing: finding best freelance website for writers is hard. There are so many freelance sites out there that don't even pay well or ditch you. That's the reason why most freelance writers are afraid of taking up jobs online.
If you're one among them, don't worry, Upwork is one of the best freelance websites for writers. Not only for writers, it can also be used by designers, marketers and everyone else who are looking for freelance work.
Upwork formerly Elance is a popular online freelance platform that's used by millions of people worldwide.
How to get started as a freelancer on Upwork?
Step 1: Click here to sign up for Upwork as a freelancer for free.
Step 2: Start picking the topics that you're interested in. But before that make sure to fill your profile with your name, description, experience, photo etc. This makes it easy for you to find clients quickly.
Step 3: Start earning money (ask your friends and family to hire you when you're just starting out and ask them to give a positive feedback so you get better work in the long run).
If you're someone who wants to start using Upwork as a freelance writer, here are some quick tips for you.
1. Always make sure to ensure that the clients' payment methods are verified. You'll see a "verified payment" tick for every client.
2. If you're starting out, make sure to use Upwork's desktop app and work diary that tracks your time and takes snapshots of your screen to avoid any conflict at payment stage. This is a must if you want to avoid headaches later.
How much does Upwork charge for freelancers?
Freelancers pay a service fee of 5% to 20% based on their lifetime billings with a specific client. Here's the breakdown of how Upwork charges for those who are doing freelancing on their platform.
You pay 20% for the first $500 billed with the client across all contracts
10% for total billings between $500.01 and $10,000
And when total billings with the client exceed $10,000, a 5% fee is charged
Yes, 20% is a lot of service fee but mind you, it eliminates a lot of competition by giving you a great edge of getting high paying clients.
Getting the first client on Upwork is a tough job, but once you get your first gig, the road onward will be straight and smooth. This resource will be a great help to land your first content writing freelance job on this platform
People per hour is another great site for freelance writers to find writing jobs online.
There are 3 multiple ways to use this site to find freelance work as a writer. You can use Browse Hourlies, fixed price offers ready to start immediately, post a job and let people find you.
How to get started as a freelancer on People Per Hour?
Step 1: Click here to sign up for free.
Step 2: Once you create an account, start browsing jobs. You can pick anything from designing to writing to SEO.
Step 3: Send proposals or accept proposals from those who already have posted jobs relevant to your choice. Finish their work and get paid!
0% commission fee for life. You can also freely use Escrow and invoicing system and all of your messaging, invoices and statements in one place.
Guru is an incredible platform for freelance writers to find thousands of content writing jobs.
This platform is extremely easy to use and businesses can search for freelancers or post a job and receive proposals straight from the homepage without any hassle.
How to get started as a freelancer on Guru?
Step 1: Click here to sign up for free and create an account to start finding freelance writing jobs.
Step 2: Click on Find a job to search for content writing jobs and click on any job offer that interests you.
Step 3: Send a proposal, start working on your job posting to get paid.
Quick tip: Always make sure to carefully analyse the buyers profile. Check if they are using Guru for the first time. If they look fishy, never accept their jobs as you might not get any money!
The only fee you are responsible for is a 2.5% handling fee when paying an invoice. However, Guru offers 3.5% Cash Back when you pay using check, e-check or wire transfer to help offset this fee.
Freelancers usually pay between a 4.95%-8.95% transaction fee, deducted from their earnings. So let's say if you're making $100 from a client, you usually get around $90 (better than Upwork!).
TextBroker is highly targeted freelance website. For example, it doesn't operate in India. Textbroker ensures that authors come from the target countries for each platform to provide high quality content to its customers.
For example, textbroker.com only permits U.S. based authors (they have to verify their US citizenship while signing up to create an account).
How to get started as a freelancer on TextBroker?
Step 1: Click here to register for TextBroker (it's free to join) and make sure to verify your country's citizenship.
Step 2: You need to submit a writing sample of 200 words (then you'll get a rating out of 5 stars based on your writing).
Step 3: You can start accepting writing gigs based on your rating. Level 5 star rating gives you around $70 per 1000 word article and level 1 star rating gives you around $13 for the same article.
The great thing about using Textbroker is, it pays you for your articles as soon as the client accepts them. You can request a weekly payoff as soon as you've earned $10 or more.
Unlike other freelance websites, TextBroker has fixed pricing for various ratings (ranging from 1 to 5) which you can find on their site. Apart from that, you'll have to pay a nominal 0.35% as a service fee for every dollar you make. That means you pay $3.5 to TextBroker if you get a client to pay you $100. It's as simple as that.
Last but not least, Problogger job board is an excellent community where you can find hundreds of writing gigs to make money as a freelance writer.
The best part is, you get quality leads and you don't have to pay anything (no Problogger commission or monthly fee). You can also subscribe to their email list with the job alerts by mentioning the keywords that you want.
How to get started as a freelancer on Problogger job board?
Step 1: Click here to start looking for writing gigs on Problogger job board.
Step 2: Pick the projects that you really like. Search for the job search form with the keywords that are relevant to your skills for better results.
Step 3: Read the instructions and start pitching the job creators to start making money from writing gigs.
If you're a freelance writer, you don't have to pay even a penny. It's completely free. Incredible, isn't it? Just go to their job board, find a job that you like and follow the instructions that the job creator gives you. Mostly they tell you to fill a form to submit your details (such as showing your previous work and discussing what you would like to get paid for the project).
This website is not only meant for freelance writers but for freelance web developers, designers etc. Though, it does not specialize in writing field, you can get a lot of writing projects on this website. People who wish to get projects from this website need to make an account here and bid for the projects they are interested in. Writers who bid lowest and offer to do the work in least time often get the projects.
How to get started?
Step 1: Click here to sign up for Freelancer
Step 2: Find projects that you are most interested in and apply for them
Step 3: You need respond to buyers bids by placing bids in terms of completion time, bid value, experience and through a sample of their writing. If you have placed a bid and the buyers find you competitive for their kind of writing project, they contact you through freelancer's message box.
This is another great website for those people who wish to get writing work. It is very easy to use for all the people. Here, you can expect to get writing assignments from buyers living in different parts of the world. It is easy to register on this website and it takes very small time. Due to great opportunities for writers and loads of writing assignments, this website has become very popular among writers.
Crowd Content is one of the best platforms where you can get access to thousands of great freelance writing jobs with twice-weekly payouts. You can offer a ton of content writing services ranging from article writing services to ebooks to ghostwriting, newsletters, and so on.
How to get started as a freelancer on Crowd Content?
There are just 3 steps involved in getting started as a freelance content writer for Crowd Content.
Step 1: Firstly, you need to create an account. Visit this link to find instructions on creating your account. If you're seeing a waiting list, you can also mail them at [email protected] .
Step 2: Once your application is approved, you'll get access to work. Then, you're required to write between 50 and 200 words (depending on the application type) to show your writing skills .
Step 3: Then, you'll be provided with a rating between one and four stars based on the quality of your application. Once a client approves your work, you'll be paid the following payday (payment comes twice a week).
How much do they charge on Crowd Content?
They don't charge anything as it's completely free to join and become a freelance writer on their platform. That being said, writers from the US, UK, Canada, Australia, New Zealand (or similar countries) will have better chances to get approved as a freelance writer.
If you're looking for paid writing assignments, ContentWriters is one of the best platforms for freelance content writers. You can pick writing projects from various industries ranging from travel to finance to technology, sports, and more.
How to get started as a freelancer on Content Writers?
You can visit this page to sign up for a writer account. If you see a "not accepting new applicants right now" message, you can alternatively, you can also email at [email protected] or give a call at 800-891-0553 to speak with their Writer Team.
How much do they charge on Content Writers?
It's completely free to sign up as a freelance content writer and your payments for completed assignments will be sent directly to your PayPal account on the 15th and 30th of each month.
Recommended resources around making money:
Websites that pay in 2023: 10+ websites for getting paid online
How to make money online as a student in 2023
Top list of get paid to blog sites for writing guest posts
Best fiverr gigs to make money from home as a student
Top real online jobs for earning quick money
Best Ways to Generate Income Using AI
I have applied my 10 years of blogging experience to conclude the top 11 websites for freelance content writers. So explore the above-mentioned sites, I am pretty much sure you will get the work you have been looking for.
Though this is the well-researched list of freelance content writing websites, for a beginner, I would highly recommend you to start with Fiverr.
For me, the best practice is to check out the top 10 links on Google and then come up with the best version of content covering all the aspects in the best way.
In most cases, you will be paid per word via a suitable payment channel like PayPal.
Though it all depends on your capabilities and the pace you can write at. Still, if you are a beginner you can earn around INR 9000 – 1000. And if you're an experienced freelance writer you can earn from INR 20000 to 30000.
Most of the websites I mentioned above work in both ways. You can either sign up as a freelancer or employer. So simply create an account as an employer and start finding a content writer for you.
Kick start a writing career in style.Even if you are an established professional, there is a lot yet to be explored with these best freelance websites for writers. Get in and see which of these works for you!
Fortunate you are if you have found some good and professional clients at the beginning of your writing career because that anyways leads to a constant flow of work and assured income. This is something that is bit challenging for many newbie writers or those who are yet at the entry level. Nobody starts a business to fail and so it is with freelance writing. Therefore, it makes sense ending up with high paying clients, consistent assignments and projects that improve you as a writer.
Let us also know which of the top websites for freelancer content writers are best for people in the comments below.
Reader Comments (19)
I am a newcomer to the content writing game. Came across your blog while looking for good sites to try out freelancing work. Thanks for your valuable insights to each site. I will be trying them soon. Cheers!
Hello, I am a content writer who opened my blogging career on freelancer.
Definitely, a thorough list of some of the best and most useful websites for freelancers.
Thanks Yatin Dhiman
I am a big fan of Upwork and found it very easy to manage and start making money from it. eastsidewriters.com is also a good site to look out for some content writing projects?
Thanks for sharing these great lists of freelance sites.
Which is your primary and favorite place to outsource content writing.
and How much it cost for 2000k words.
finally how you optimize it..
I started my blogging career as a content writer on freelancer.
Indeed, a well-researched list of some of the amazing websites that help freelancers to get work and paid well.
Thanks Amit Garg
Thank you, thank you so much. This is detailed blog – actually I was looking for this as I have started doing full time freelancing and it's been so tedious and tempting altogether to search for everything related to content writing services in freelancing (remote). Recently, someone suggested me Upwork and Freelancer but that's not it – I needed to find few more sites too – just to compare and know the difference between these all. Wow, article. Have been in my bookmark now. 🙂
These websites are extremely competitive and it would be difficult for writers in their initial phases to earn money consistently. A good place to start would be websites like
1) Content-Kart.com 2) Constant-content.com 3) godotmedia.com
Maybe you should add a section for websites that are not very competitive
Hi Shilpa, glad you added few websites to the list, I'll definitely check them out and if they are really useful for our audience, I'll consider adding them in the future. Again, thanks for listing out!
These are the top sites which are flooded by all kinds of freelancers from around the globe and their popularity means nothing if you can't earn. I`d rather advice new low competitive freelancing platform for beginners. Beesy.pro and Craigslist are totally free, partimerz has a symbolic charge and all of them are good if you want to work, not only search for it.
Thanks for sharing these great list of freelance sites. I am a big fan of upwork and found it very easy to manage and start making money from it. Textbroker is also a good site to look out for some content writing projects.
Hi Mahendra, glad to know that you're already using few of the sites listed above for freelancing work. Remember one thing while the above mentioned sites, just because a skill has a higher demand or pays well than the others doesn't necessarily mean it's the best path to follow because there are so many people who are offering $5 services, so you need to really hone your skills to be able to find high paying clients.
Great websites for freelance work!
I like upwork and fiverr. I like all of them, to be honest. You can always find new clients anywhere.
The key is presenting yourself and your portfolio in a professional way. You also have to be quick witted and also work to become a smart marketer to sell your services.
Thanks for sharing this list man!
Hi Freddy, glad to see you around here, one thing I like about most freelancing sites mentioned above is that, they all provide you a ton of customers list that you can use to quickly make money by offering your services. Upwork is definitely a great source for freelancers to find great customers and yes as you said, you need to work smarter if you want to find high paying gigs. Thanks for stopping by.
Hello Anil, Thanks for sharing these great list of freelance sites. I am a big fan of upwork and found it very easy to manage and start making money from it. Textbroker is also a good site to look out for some content writing projects. Thanks for sharing these great tools.
Yes agree that Upwork is a top notch site for freelancers and way better than most of the other platforms such as Fiverr where there's just too much noise. The good thing about using Upwork is that you can choose the Free or Pro Membership options, depending on how often you plan on using the website. Free is upto 60 "Connects"/month, currency you pay to submit proposals to potential clients. For $10, Pro is 70 "Connects" and you get a personalized url, as well as some average insight into how much people are offering to charge on each job, so you can use those plans smartly to make more money through upwork.
Great Post! Thank you for compiling this.You can add Text-Writers as good source of earning for writers.It is an online platform that bring freelancers writers and business under one roof.
I haven't yet heard about and thank you for the suggestion, I'll definitely have a look at it and if it sounds like a great deal for freelancers of all kinds, I'll definitely include it to the list. Thanks for stopping by and let me know if you've any more suggestions.
I am a career coach. Recently I worked with a few clients who were looking for mid life career change. After six to eight month effort, they established themselves as a freelancer in content writing, drawing categories. I found Fiverr.com is the best way to establish as freelancers.
Hey Alta, Fiverr is a great place if you know how to approach clients with your gigs and if you're just starting out, you can find thousands of customers who are interested in your services as Fiverr is one of the biggest online platforms where people find cheap services. That being said, it usually don't provide you much profits when compared to other sites like UpWork. You can also check out the remaining site mentioned above for finding the freedom to work when you want, from where you want. All the best.
Leave a Comment Cancel reply
This site uses Akismet to reduce spam. Learn how your comment data is processed .
© 2010-2023 BloggersPassion - All rights reserved.
Some of the links to products on this blog are affiliate links. It simply means, at no additional cost to you, we'll earn a commission if you click through and buy any product.
Privacy Policy
279 Facebook
19 Best Freelance Writing Sites: Earn More This Year
In a rush? Writers Work is one of the best freelance writing sites . This article round-ups some of the best freelance writing sites for finding paid work fast
Freelance writing is an unpredictable profession. It's hard to break into the industry when starting out, as many clients require writers with experience and testimonials. But how can you get either if you're new to a niche?
Even after becoming a freelance writer , figuring out how you will earn each month is hard. Even if you earn $10000 this month, there's no guarantee you'll make the same amount next month. Often freelance writers spend weeks working with a client only to find they've no work lined up after that contract ends. It's a real writing challenge . This can cause a lot of anxiety and sleepless nights.
But luckily, countless websites are offering thousands of freelancing gigs, and all you have to do is pitch them. Some of these sites are free, while others require paying a small monthly subscription. Obviously, the free sites take more time to use.
Whatever your budget, these sites can help when you need extra money, or you're trying to meet a monthly income goal. So, what are the best freelance writing sites to pitch if you're a new freelance writer and need quick cash? And which sites should you use if you're looking to build ongoing writing opportunities? Let's find out!
Where Do Beginners Get Writing Jobs?
1. writers work, 2. blogging pro, 3. freelance writing job board, 4. contently, 7. problogger job board, 8. people per hour, 12. craigslist, 13. flexjobs, 14. linkedin, 15. mediabistro, 16. freelancer.com, 17. writer access, 18. glassdoor, 19. indeed.com, final word on best freelance writing sites, what is the best way of pitching a freelance writing gig, how much should i charge for a freelance job when starting out, how do i start my own freelance writing website.
Writers Work contains freelance writing opportunities for writers who want to start their career
New writers land gigs through their personal or professional network or by using entry-level freelance writing websites like Fiverr or UpWork. Starting on these sites can help beginners land experience, and get paid to write and launch their careers.
The big benefit of freelance writing sites is that you can pitch thousands of jobs. No need to gather email addresses of potential clients and cold email them or create a content marketing strategy to bring in leads.
Although both these strategies are essential for making a living as a freelance writer, they are time-consuming, and sometimes you need money immediately. And that's where freelance writing sites can make your search much easier.
Some might criticize freelance writing sites as a place where employers look to get the cheapest possible deal. While this can be true, some writing gems are on these sites, especially when you specialize in a specific field like computers, marketing, and personal finance.
Writers Work is a jobs board and also a site full of resources and tools for freelancers. Writers Work aggregates writing gigs from across the web in one place and surfaces them on a single dashboard so you can apply for suitable opportunities and manage submissions.
We found freelance writing gigs in areas like copywriting, ghostwriting, content writing, journalism and more. You'll need to pay a monthly or annual fee to use it. It's a good time-saver for new freelance writers and the fee is nominal. However, you can always cancel once you've found enough relevant job opportunities.
Unlike other freelance writing sites on this list, Blogging Pro is a job board with more than just content writing jobs on offer. People are looking for;
Copywriting
And magazine writing.
This makes it a great option if you're looking to expand from content writing into another field. Niches that are popular on the Blogging Pro job board include;
Social media content writing
Stock market writing
Poker news writing
And celeb writing.
And if you're a busy freelance writer with many clients, this job site is perfect since they'll let you know 24 to 48 hours after you've applied if you're approved. They also have a blog where they help freelance writers with everything from getting more clients, writing articles , and asking for referrals from existing clients. So if you're new in the freelance writing industry, Blogging Pro is super helpful.
Interesting writing gigs
Ads indicate rate-per-word
Focuses on the lower end of the market
This freelance writing website is one of the older on this list. It's been in existence since 1997! What I love about the Freelance Writing job board is that it has advanced search and navigation options that make it easy to look for jobs in your niche. After a cursory search, we found jobs for copywriters, movie and TV freelancers and e-commerce writers.
This job board is different from others because it contains jobs on other listing sites like Indeed and LinkedIn. However, if you don't feel like going to other sites to apply for jobs, you can choose to filter out listings that aren't on Freelance Writing.
Ideal for freelancers
Great search
Established
Contains resources for freelancers
US-focused (may not be a con for US-based users)
Contently isn't your typical freelance writing site since they actively help writers join with big-name international companies like Coca-Cola, GM, Walmart, and Google. It is great since you're earning more by working with these big brands, and you get to put their name on your portfolio website, which can bring in more clients in the future.
The con about Contently is that you can't pitch your writing services directly to these companies. Contently has talent scouts that look through writer's portfolios and see which writer fits best with which brand. Once Contently has selected you, you negotiate a rate and they'll forward you everything you need to get started.
But Contently isn't a website for beginner freelancers since they're looking for an in-depth writing portfolio. But once you've got a few gigs under your belt, feel free to give Contently a try.
Features high-paying clients
Specialist content writing gigs available
Not for beginners
Free to use
iWriter is a convenient way for writers of all experience levels to earn some extra cash. All you need to do is create content that clients love and deliver it on or before the agreed-upon deadline.
Unlike other sites, clients on iWriter are specific with what they want since they are required to specify details like keywords, layout, and special requests. This makes it difficult to deliver content that's not up to scratch since it feels like you're just filling in blanks.
They also have an extra feature that allows clients to tip you if you've delivered great work. And you can receive this money along with your usual rate via PayPal. You choose how often you feel like getting paid, for example, once a week or twice a week.
If you use iWriter, you'll need to level up from standard to premium, elite and elite plus to access higher-paying gigs. This requires landing good average ratings from your clients and frequently writing for the service.
Easy to join
Pay relatively good for new writers
Many niches on offer
Mixed reviews for users
Not all jobs open to application
Not suitable for once-off gigs
Contena is a freelance writing site that compresses the best gigs from all around the web. This can save you a lot of time if you don't have much time to look for quality gigs and pitch them.
Contena also has an academy where they teach you how to get more writing clients, write better pitches, get more referrals, and manage your clients better. This isn't only great for beginners but advanced writers who're looking to get higher quality clients and simplify their writing process.
The only con to Contena is that it's quite expensive. It's one of the few paid job boards on this list, costing $497 for a one-year membership and $997 for a two-year membership. This can easily throw the other pros out the window since you can get the same benefits at no cost with other job boards.
Good writing opportunities
Reduces time spent applying for writing jobs
Mixed user reviews
ProBlogger is a website that offers a writing job board that hosts remote gigs which freelancers can pitch. I feel like the freelance writing work posted on this site is of far better quality than other job boards since employers must pay $75 to post a job. The drawback to this is that there isn't so much volume on ProBlogger. And if you write in a niche like gaming, you'll have to wait a few days before a job pops up.
But what I love about ProBlogger is that the job site is easy and simple. The website never lags, and the process of pitching for a writing job is straightforward. You must register as a candidate before creating a resume and applying for a gig.
Darren Rowse, the founder of ProBlogger, also runs a blog and email newsletter that provides helpful and in-depth tips, tricks, and tutorials on increasing blog traffic, writing higher-quality posts, and making money writing about what you love.
Lots of gigs with small companies
Ease to use
Job quality can vary
Less popular with brands
People Per Hour is a micro gig economy website offering thousands of jobs to freelancers. Writing gigs are popular on People Per Hour since most businesses need to communicate their value to their audience. Interestingly, one of the few websites here featured job ads for writers who can translate content. It also includes other exceptional opportunities like research writing gigs and proofreading.
If you have other skills like graphic design, video editing, or voiceovers, businesses are also looking for those services. Over 7 million businesses, to be exact.
And the process of getting jobs on this site couldn't be more straightforward. Simply go to their website and sign up for an account as a freelancer. Next, search for the type of job you want, for example, "freelance writing" and pitch your services to whatever business needs your writing.
Lots of smaller writing gigs
Good for beginners
Not specifically focused on writing
Upwork is a helpful site for freelance writers who're just starting and would like to get their feet wet. There are many things to consider, like designing a freelance website and promoting your services. But with Upwork, all you have to worry about is landing clients.
Upwork's commissions start at 20% until you've earned $500, and it goes down to 10%. Once you've earned over $10000 with the platform, you only pay a 5% commission. It also has an advance payment protection fee, so if you've completed a project and a client refuses to pay, Upwork will transfer the amount to your account.
UpWork is a good choice for writers looking for new clients or testimonials. But I suggest you only stay on Upwork for as long as you need to since your freelance career can stagnate, and you have to pay a cut to UpWork. Once you start making money, invest in inbound leads since you don't want to put all your eggs in one basket. At Become a Writer Today, we've regularly sourced freelance writers on this site, as have many entrepreneurs running content publishing businesses.
Ideal for entry-level and mid-level gigs
Ideal for freelancers without a website or profile
UpWork takes a cut of your fees
Locks you into the platform
Fiverr is a global online marketplace where buyers and sellers of various services come together and trade. Services that you'll find on Fiverr include;
Content writing
Video editing
Proofreading
Obviously, this is all low-paying work. The biggest benefit of Fiverr is the volume of work available on their platform. Almost every company uses Fiverr to outsource tasks, including freelance writing jobs. Simply sign up for an account and create a gig. Once a client finds your work compelling, they'll hire you, and you're good to go.
But just like with Upwork, I suggest not staying on Fiverr for long. It's a good choice for beginners looking for experience and testimonials. When you're done, transition to high-paying methods of attracting clients like inbound marketing.
Ideal for entry-level gigs
Lots of work
Less suitable for established freelancers
Guru is another micro-gig economy site like Upwork and Fiverr with its own set of unique strengths and weaknesses. Setting up your profile is easy, head over to its website and sign up for a free account. From there you can find countless writing projects available for you to bid on.
You can also get paid per milestone, hour, or task. Unlike other micro-gig economy websites, Guru requires employees to fund their projects before they start. And their methods of payment include:
Direct transfer for US banks
Wire Transfer for banks outside the US
When starting, I suggest using Guru alongside similar websites like Fiverr and Upwork since it'll give you access to the highest number of jobs possible.
Free to use and or low fees
Fewer jobs than other listings
Craigslist is one of the biggest userbases in the world, with over ten million users. But when you think of Craigslist, you probably think of scams and other shady dealings.
And although the user experience leaves much to be desired, there are some writing gems if you're prepared to look. Unfortunately, depending on your location, this may take a lot of time and effort.
If you live in a big city, finding clients on Craigslist is easier. Typically, these are US-focused and have a low bar regarding a writer's experience level. Keep an eye out for scams and don't give out personal information or click on unsolicited links. Still, it's free.
The FlexJobs freelance platform is geared toward people looking to work from home, like freelancers and part-time workers.
Signing up for FlexJobs only takes a few minutes, and they have over 60 categories and subcategories for every type of job like content writing, editing , copywriting, and more. You'll need to pay a monthly subscription though.
FlexJobs also has tests freelancers can take; if you pass, they'll display that to potential employers looking for a freelancer. This makes it easy to stand out amongst your peers. Like many sites here, you can set up job alerts, so you don't miss an opportunity while offline or working on another project. It's a good choice for new and more experienced freelance writers. To learn more, read our Flexjobs review .
Wide variety of gigs
Ideal for home workers
Emphasis on US jobs only
LinkedIn contains opportunities for freelance writers comfortable with applications and pitching.
Chances are you already use LinkedIn for building out your professional network. But it's also an excellent choice for freelance writers working in the business-to-business (B2B) space. That's because many companies are looking for full-time and part-time writers to produce content for their sites and advertise job listings directly here.
Don't always expect job ads to feature the word "freelance writer" or "freelance writing gig". Instead, a good LinkedIn ad for content writers typically uses job titles like:"
Content writer
Content manager
Content strategist
Content marketer
All of these new jobs involve various forms of writing, albeit in a business context. The terms are often negotiable too. So apply, and you may land yourself a lucrative ongoing gig. Alternatively, you could contact people in your professional network and pitch your services.
When tailoring your freelance writing profile on LinkedIn, include skills that B2B companies look for, like search engine optimization (SEO). For more, read our guide to social media marketing for beginners .
Ideal for freelancers in B2B
Easy to apply
Great for outreach
Less suitable for once-off gigs
LinkedIn InMail not free
If you want to work as a freelancer for media companies, check out MediaBistro. MediaBistro focuses on job opportunities with well-known digital media brands like the Daily Mail, NBC Universal, Bloomberg, CNN and others. Considering its focus on media companies, it's also a good place for landing journalism jobs.
That said, finding freelance writing gigs on this site involves paying a monthly subscription. Membership unlocks valuable tools for freelancers like resources for pitching editors and discounts for industry events and resources. You can always cancel once you've landed enough clients to pay the bills.
Interesting jobs with media companies
Good for aspiring journalists and PR professionals
Limited amount of jobs (perhaps due to its focus)
Jobs board only, no other resources for freelancers
Freelancer.com is a similar jobs board to UpWork, built for freelancers. On Freelancer , you can create a profile, apply for a job and then place a bid. Employers can accept then review your work and accept a bid.
Here, employers also post a project, invite multiple freelancers to apply, and hire the best one. As a freelance writer, expect to pay a fee on hours and projects: currently 10%.
Like UpWork, it includes a mobile app and live chat for users. It's a good choice for more experienced freelancers. This site offers freelance writing gigs in these areas:
Ghostwriting
Article writing
We'd also recommend checking out the other categories including SEO and digital marketing as these often relate to the work of a good freelance writer.
Wide variety of work
Many high-profile clients
Freelancer takes a cut of your fees
Only 8 free bids allowed per month
Writer Access is an established writing platform with 40,000 clients and thousands of freelance writers. Founded in 2000, Writer Access is a premier content creation platform used by large companies, agencies and small business owners. Tens of thousands of experienced writers work for this platform across a variety of niches and with varying levels of expertise.
Rates range from three-four cents per word to more than ten cents, depending on the topic and expertise required. It's a great place to find long-term clients you want to work with as many place repeat orders. You'll need to apply, provide a high-quality writing sample, and demonstrate competence before being accepted. Writer Access also takes a cut of your freelance writing fees.
Covers a wide variety of niches
Lots of paying work
Rate vary widely
Writers must apply
If you're looking to land a freelance or part-time writing big with a company or well-known brand, it's a good idea to research them on Glassdoor . You can search and filter by job type and industry.
This website features hundreds of reviews and testimonials from current and past employees with well-known companies. That way, you can gauge what the work culture is like and if they're a suitable fit for your skills.
It also provides information about how much companies pay across various teams, departments and experience levels. This type of information is a gold mine for setting freelance writing rates .
Glassdoor also often provides links to suitable writing gigs on sites, so it can save you time applying for jobs. To use it, you'll need to create a profile via your email or Facebook profile. Then you must post an anonymous review of a well-known employer you worked for.
Ideal for client research
Provides salary/pay rates
Tailored towards well-known brands
You must write a review to use it
Less suitable for smaller gigs
As freelancer sites go, Indeed is a popular search engine for jobs that often features writing gigs. It's also good if you're tired of using UpWork or LinkedIn for finding work. Small businesses, content publishers, and even media companies increasingly advertise writing gigs here too. The jobs advertised on Indeed often appear on the other premium websites featured here.
Bear in mind that many of these jobs are full-time rather than freelance but apply anyway and see if you negotiate terms for yourself.
You can search by job type and industry. As noted previously, search for terms like "content writer," "SEO writer", "content manager", "content marketer", and so on. That way, you can cast a wider net of jobs to apply for.
I also like this site as it provides a pay range for jobs, saving time figuring out what to apply for. Even if you're not doing to apply here, you can. Use this site to set your rates for an industry or niche.
Lots of writing opportunities
Stiff competition
Requires some work to use
Freelancing is an unpredictable profession since you never know how much you're going to earn in any given month. But by pitching on freelance writing sites regularly, you'll bring in more clients, build lasting writing opportunities and earn a more predictable income.
FAQs About The Best Freelance Writing Sites
The best way to stand out is to attach a link to an article similar to what your client wants. This gives them peace of mind knowing you're familiar with the industry and know how to write a compelling article.
New freelancer writers typically charge three to four cents per word. You shouldn't care about making money on your first freelance job. You have no experience, and your client has little reason to hire you, so the only thing you should care about is getting better. Once you've become an above-average writer, you can focus on charging more for your work.
To start your freelance writing website, create a WordPress site around your niche or personal brand. Populate it with testimonials from happy clients and employers. Post examples of your work and case studies if you have permission. Create a page detailing what niche you work in and your pricing or services. Finally, promote your website on social media, via email and after pitching a client.
Where to find easy part-time jobs
Where to find writing jobs
The best side hustle ideas for creatives
Top freelance job ideas
Bryan Collins is the owner of Become a Writer Today. He's an author from Ireland who helps writers build authority and earn a living from their creative work. He's also a former Forbes columnist and his work has appeared in publications like Lifehacker and Fast Company.
View all posts
Bookmark This: 11 Best Freelance Websites for Writers
September 23, 2023
There are plenty of perks that come with being a freelancer — you can set your own schedule, focus exclusively on projects that appeal to you, and work from just about anywhere in the world. But finding the right freelancing jobs that suit your particular skill set and areas of expertise can be challenging — especially when there are so many freelance websites out there.
That's where this list comes in.
Unlike our other list of the best freelance websites for a wide range of job seekers — graphic designers, social media marketers, virtual assistants, mobile app engineers, data entry and customer support specialists, web developers, web design experts, project managers, and beyond  — this list focuses exclusively on the best freelance platforms for writers.
After all, here at the Writer Finder, we're all about helping freelance writers connect with potential clients, from small business owners and startups to established brands and Fortune 500 companies. To make your search a bit easier, we've organized this list by category — namely, freelance job board platforms and content agencies with pricing included. (Thankfully, there are plenty of free options!)
Freelance Writing Marketplaces and Job Boards
Whether you're just starting out as a freelance writer or you're a seasoned pro with years of experience, finding your next gig is key. These freelancing sites and job boards are a great place to make that happen.
Upwork is one of the most popular sites for freelance writers. You'll find job postings for copywriting and content marketing , technical writing , and dozens of other categories. Writers can bid on projects that are short-term or long-term arrangements. The site is easier for experienced freelance workers who've been hired on previous Upwork projects as it builds your reputation.
That doesn't mean entry-level writers shouldn't use the site. If you're just starting out, you'll need to be patient and submit loads of proposals before landing a gig. Your hard work will eventually pay off though as you begin to work with clients and recruiters see your track record. You can list an hourly rate or fixed price for projects — either way, Upwork takes a 10% service fee on earnings so factor this in when submitting bids.
2. FlexJobs
FlexJobs is a job board that enables professional writers to find potential clients and writing gigs. The benefit of FlexJobs is that all of the freelance job listings are screened and verified. That means you have added protection against scams and lowball pricing. To use the platform, you'll need to sign up for a paid subscription to get access to the job details.
The platform offers a wide range of freelancing gigs for writers, including ecommerce, copywriting, content marketing, technical writing, and social media. Pricing starts at $2.95 for a 14-day trial to around $25 for a monthly subscription.
3. BloggingPro
Both a resource hub and an online job board, BloggingPro helps aspiring bloggers and established freelance writers find work. While this site doesn't have a rigorous screening process like FlexJobs, businesses must pay $199 for a 30-day job ad and submit verifying information, which serve as a vetting step to prevent scams. BloggingPro also states that all freelance talent should be paid at least $15 per hour or per 500 words.
Freelance writers can easily browse job postings and apply for free. Listings focus on blogging gigs and content writing jobs that span part-time and full-time. The site is dedicated mainly to bloggers but you may find postings for editing and publishing jobs in addition to freelance writing gigs.
Guru is one of the best freelance websites for writers. You can create a writing profile and feature past works so new clients can see the type of content you produce. The site also allows you to easily set your standard rate, which makes the hiring and onboarding process easier. Fortunately, Guru doesn't impose any costs on freelancers — the site charges hiring companies (or individuals) a 2.9% handling fee for every paid invoice.
5 Freelancer.com
Freelancer.com is a job board that posts job openings for writers at small businesses and larger corporations. Like Upwork, Freelancer allows writers to bid for projects and enter contests. Some of these projects are one-time gigs while others can provide long-term work for months.
Per the site's fees and charges page , there's no cost for freelancers to create an account, receive project notifications, connect with potential clients, and bid on projects, and enter contests (free members initially get 6 bids per month). However, if you're hired, you must pay 10% or $5 (whichever is greater) for fixed-price projects and contests.
6 PeoplePerHour
PeoplePerHour is a UK-based job site that allows freelancers to sign up and create profiles offering their writing services. The platform makes it easy to review bids and offers and even features built-in communication channels to help move projects along the pipeline. The website also runs design contests where creators can show off their design work while competing for projects.
In terms of PeoplePerHour freelance fees, the site charges a service fee on earnings that range from 3.5% to 20% depending on the amount and length of time.
7. Craigslist
Didn't expect to see this one on the list? We hear you — but hear us out. Even though Craigslist isn't known for high-quality content, this free and longstanding job site can actually be a solid spot for finding paid writing gigs. Sure, you'll need patience, perseverance, and a good nose to sniff out scams and low-paying jobs, but with such a robust array of listings, you just might find your next paid gig — especially if you're looking to build your portfolio.
Freelance Writing Agencies
Now that we've done a deep dive into freelance websites with job boards, let's look at another category that can prove to be quite fruitful: content agencies that hire freelance writers for a variety of projects. Here are several stellar selections to get you started.
8. The Writer Finder
The Writer Finder is an online resource that connects businesses with qualified writers. Whether it's an ecommerce brand looking for product descriptions or a marketing company or soloprenuer seeking help with blog posts and newsletters, the Writer Finder can forge these relationships and create a win-win scenario for both parties.
As an extension of Growth Machine , a leading SEO-focused content marketing agency, the Writer Finder is always looking for freelance writers in practically every industry — from lifestyle and hospitality to fintech, SaaS, website development, and beyond. Sign up for free and our dedicated team of top-notch editors will vet your submission.
You'll then receive potential freelance work that fits your writing niche via email as soon as it becomes available. Even better, you can also opt in to Growth Machine's freelance content creator database for even more freelance writing opportunities. Best of all, you'll never be charged any fees for what you earn. We'll put you in direct contact with the client to set your own rate and payment arrangement.
9. Constant Content
Constant Content is a writing agency that helps businesses find writers to create web content for social media posts, blog articles, press releases, white papers, ebooks, and more. According to the site, 85% of submitted articles sell every year.
Start by creating your profile highlighting your experience and writing skills. Next, apply for projects that suit your writing niche and desired rate. As you work on the platform, you can build a reputation and long-term relationships with brands. The more you work, the easier you can advance your digital marketing and writing career.
Per the agency's onboarding guide , you'll receive 65% of the price you set and Constant Content gets the other 35%. "Most articles are priced around 10 cents per word; however, you're free to price however you see fit. The only restriction is that the minimum you can charge is $7."
10. Textbroker
Textbroker is another writing agency that allows writers to find new clients. Signing up for a freelancer account is free and gives you access to thousands of writing jobs. The site also handles payment and features project management tools to make working with clients easy and efficient. The site also gives writers access to writing tools so you can improve your skills and get feedback on the content you produce. As a freelance writer, you can request weekly payments as long as you've earned a minimum of $10.
11. Writer Access
Writer Access is an agency website where companies can commission content, including white papers, case studies, blog posts, and more. The platform also features handy tools that can help business owners with web development and keyword research.
To join, you must reside in the United States, Australia, Canada, New Zealand, Ireland, South Africa, or the United Kingdom. You'll start by creating a profile and taking a writing test. Experts will then verify your expertise and proficiency before connecting you with potential writing gigs. Freelancers keep 70% of the total amount paid for any work completed through the site.
Narrow Your Focus on the Best Freelance Websites for Writers
Whether you want to make some extra money as a writer or turn it into a full-time career, freelance sites can help. Job boards are a great place to find and apply for opportunities and marketplaces also feature built-in payment management systems so you never have to worry about invoicing or missing a payment. These freelancing websites are also great resources for people who are looking to hire freelancers to get work done.
Writing agencies like the Writer Finder connect freelance writers with businesses looking for high-quality content creation . These agencies keep your data on file and reach out when new opportunities arise so you always know when a new gig fits your skill set.
Make sure you don't miss out on freelance writing jobs — simply fill out our sign-up form and we'll be in touch as soon as an opportunity that matches your skill set comes through.

COACHING + PUBLISHING
FORMATTING + DESIGN
FREELANCE COMMUNITY
4 Best Freelance Writing Sites (2023)
Jackie Pearce
What to Look for in A Freelance Writing Site
Pros and cons of freelance writing sites, best freelance writing sites, #1 – linkedin, #2 – upwork, #3 – bloggingpro, #4 – constant content.
Outside of direct pitching and networking, most freelance work comes through writing job sites. While there are so many out there, this article will be a summary of the best freelance writing sites so you don't waste your time.
While there are a lot more than will be mentioned in the article, just know these are four of the best to start with if you're looking to become a freelance writer.
Finding a good site as a freelancer is often key to getting your career rolling.
It's a great way to find your first few jobs, build some portfolio pieces, and officially become a freelancer. You might even find some clients who stay as your clients for a long time.
When it comes to freelance writing sites, there are hundreds, if not thousands, to choose from. The problem is that most of them sound great, but when you get into the finer details they either offer terrible pay or they barely have any work to offer.
As you hunt for freelance writing sites, you will want to figure out things such as:
Do you need to create a profile?
Is there an application process?
What fees do they take out of your pay, if any?
What type of writing do they offer?
When do they pay?
Is it a legitimate site?
When it comes to starting out as a freelance writer, you can either go to writing sites or you can directly pitch to companies. Most people choose to start out with freelance sites because it's less intimidating than the alternative.
Depending on the type of writing you like to do, there are a lot of pros and cons of using freelance writing sites.
Pros of freelance writing sites:
Tons of freelance writing jobs in one place
Able to find specific jobs based on your preferred types of jobs
You don't need to hunt for the work or do any cold-pitching, the jobs are already available for you to choose from
Take as much or as little work as you want
Earn money on the side if you have a full-time or part-time job
Cons of freelance writing sites
They're often incredibly competitive as they're usually open to people from all around the world
Rates can be on the lower end due to the competition
Takes time to hunt through job postings to find a good fit
Can take a while to get your first few jobs and build your reputation (depending on if the site gives reviews for the freelancer or not)
Now that you know what you should look for and the pros and cons of these types of sites, let's dive into the actual recommended sites.
Let's dive into some of the best freelance writing sites and go over what you need to know about each one.
Now, LinkedIn is not technically a job site because it's also a social network, but it would not be possible to mention the best freelance writing sites without naming LinkedIn.
People will often mention needing writers in status' or recruiters might reach out to you if you make your profile specific enough using keywords. Tons of freelance writers like LinkedIn because it also allows you to connect to business owners so you can get your foot in the door for dream clients and industries.
Even though you're a freelancer, LinkedIn also lets you keep an eye on actual job postings from companies, if you ever decide to submit your resume and find some full-time or part-time work.
Pros of LinkedIn:
Great for networking and growing your career as a freelancer
Able to connect with editors at dream publications
Freelance work of all kinds and in all industries are able to be found on LinkedIn
Cons of LinkedIn:
Focused more on jobs than specifically freelance work
Need to spend a bit of time setting up your profile to make it stand out
LinkedIn lets you create a free account, but there are some advanced paid features if you choose to extend your reach
The good aspect of Upwork is that there are thousands upon thousands of jobs posted at any given time for writers to hunt through. You will need to set your filters so you can find the jobs that are a better fit for you, but there are more jobs there than on almost any other freelancing site.
Now, Upwork does not have the best reputation for freelance writers due to the (often) low rates on jobs.
However, with a little bit of digging and persistence, writers can make a decent rate through Upwork. It might take a while to build your reputation on that site and increase your referrals, but that's how you can increase your rate through that site.
Pros of Upwork:
Tons of jobs to sort through at any given point in time
One central place to find freelance writing work
Cons of Upwork:
Need to hunt through a lot of jobs to find good rates
Lots of competition when it comes to finding freelance writing jobs
Upwork is free to use, but you only get so many credits with the free plan
Keep in mind, they take a percentage of your earnings (20% for your first $500, then 10% of your first $10,000, then 5% from there)
BloggingPro is focused specifically on blogging and related types of writing opportunities. Instead of working inside the platform, it's more of a running list of the current full-time, part-time, and freelance writing opportunities available.
Pros of BloggingPro:
Tons of freelance writing jobs from all over the internet
You can also sign up for their email list and get the new jobs sent to you regularly
Cons of BloggingPro:
No central base to apply for jobs, you still often need to write your pitches, send your portfolio, and more
They don't interact with the clients to make sure the jobs are legitimate
It's free to scroll through their site and apply to the jobs
Constant Content is mostly focused on content for businesses. So, imagine a lot of SEO articles, blog posts, product descriptions, and so on.
They have a variety of writing jobs to choose from, whether you choose to sell articles you write in the marketplace or take on specific gigs for clients, you have a variety of ways to grow with their site.
They have over 100,000 websites that buy content from them, so there are endless opportunities and postings to choose from. According to their website, the top writers make $90,000+ a year (but there's no details on how much they're working or how many writers this includes).
Pros of Constant Content:
Tons of freelance writing jobs available
85% of articles written are purchased
There are clear guidelines with pieces so you're not writing in the dark
You're able to write articles for topics you're passionate about and try to sell them
Cons of Constant Content:
Lots of competition
The fee they take off of your pay is high
"Good" pay on the site is generally considered around $0.10 per word
While it's free to join, they do take a staggering 35% cut
There is an application process that you must pass before you're allowed to join
Need an article template outline to help you impress editors and get more writing gigs?
We have just what you need:
Previous Post
7 Places to Find Transcription Jobs From Home
5 Steps to Become A Book Writing Coach (+ Pros and Cons)
Related Posts
How to Get Past Pitch Anxiety: 5 Simple Mindset Reframes to Try
Do you suffer from pitch anxiety? This is an all-too-real emotional state most (if not all) freelance writers find themselves in when thinking about approaching a potential client with an article or project idea.
Two-Headed Calf Poem Meaning
Anyone who has wondered about two-headed calf poem meaning has come to the right article. It is one of those poems that has gone around the internet multiple times and one of my absolute favorites. When it comes to poetry, there are many types that can have a lasting...
Technical Writer Salary: 4 Ways To Make More
If you have had some interest in becoming a technical writer, you might be wondering how much the a technical writer salary is before you pursue this career path. Technical writers make the complex seem simple by crafting user-friendly guides, manuals, and...
Receive $10 in Your Truelancer Wallet When You Sign Up as a Client Today! 🚀🚀
Content Writing Jobs
Searching for best.
Need help with Content Writing Jobs ? Hire a freelancer today!
Do you specialise in Content Writing Jobs ? Use your Content Writing Jobs skills and start making money online today!
Truelancer is a curated freelance marketplace with thousands of top Content Writing Jobs and Freelance Jobs.
Find Content writing jobs
Content writing jobs
Find Best Online Content writing jobs by top employers. Truelancer is the best platform for Freelancer and Employer to work on Content writing jobs . Truelancer.com provides best Freelancing Jobs, Work from home jobs, online jobs and all types of Freelancer Content writing jobs by proper authentic employers. Start working on Truelancer and earn more money by doing online jobs. All new & experienced Content writing jobs Freelancers can find Jobs. Hiring Freelancer or Finding Jobs on Truelancer.com is 100% safe as it provides money security.
Price Range $0 - $5000
Amazon Review Generation Freelancer Needed
Fixed price | posted: 6 hours ago, need content writers to write articles., fixed price | posted: 2 days ago, education course content and images on learnpress in wordpress site., we are looking for a finance copywriter, fixed price | posted: 6 days ago, wikipedia page creator with good wikipedia editing history, fixed price | posted: 8 days ago.

Fixed Price | Posted: 9 days ago
Content rewriters needed immediately, fixed price | posted: 11 days ago.
Location Specific
Useful links
Get Verified
Truelancer Prime
Membership Upgrade
Productivity Tools
Mobile Apps
Information
Fee and Charges
Cancellations & Refunds
Terms & Conditions
Privacy Policy
FAQ & Useful Links
Membership Policy
Content Writers
Academic Writers
Blog Writers
Technical Writers
Copywriters
SEO Writers
Freelancers
Freelancers in India
Freelancers in USA
Freelancers in UK
Freelancers in Philippines
Freelancers in Pakistan
Freelancers in Bangladesh
Freelance Jobs
Freelance Writing Jobs
Graphic Design Jobs
Data Entry Jobs
Virtual Assistant Jobs
Customer Service Jobs
Online Jobs
Work From Home Jobs
Part Time Jobs
Interior Design Jobs
Voice Over Jobs
Transaltor Jobs
Accounting Jobs
Logo Designers
Web Designer
Web Developer
SEO Consultant
Android Developer
IOS Developer
Front End Developer
Backend Developer
PHP Developer
Wordpress Developer
Java Developer
API Developer
Translations
English to Spanish Translation
German to English Translation
English to Hindi Translation
English to Tamil Translation
English to French Translation
Spanish to English Translation
Copyright © 2023 | Truelancer.com
50 Best Freelance Writing Jobs and Platforms to Find Remote Contract Work
Julia mccoy.
Creator and Co-founder
This was originally published in June of 2019, and updated in 2020.
Are you a freelancer, writing your way to steady paychecks? Are you interested in breaking into wordsmithing to stay independent and self-employed?
Good on you: The freelance writing landscape has come a long way over the past decade, and it's getting better every year. 📈
Content marketing is skyrocketing to a worth of $600 billion soon…
And content creation is the #1 outsourced task!
Freelancers are rising to the occasion.
Today, there are 4 million more freelancers today than there were in 2014. That's wild!
More people than ever are working as freelancers, typing away behind their computers to earn a living. That's because freelance writing jobs from home are a possibility for anyone with an internet connection.
According to the most recent research sourced by Forbes and Upwork, one-third of the U.S. workforce is now freelancing. The stats also show that when in need, 25% of freelancers can find work inside a day or less! Freelancing is not only a growing economy, but a stable one at that. In 2019, freelancing contributed $1 trillion to our economy in the U.S. Facts show that on Upwork alone, freelancers earn $1 billion per year.
The bigger news is more people are choosing to freelance because they want to , not because they have to.
Well-paying, quality work is out there for the taking. You no longer have to consider yourself a starving artist if you're a freelance writer –
You just need to know how to find the writing jobs you want.
For example, there are tons of freelance job sites out there – but which ones include freelance writing and copywriting jobs? Which ones cater to remote writers, specifically? Which are worth your time, and which should you ignore?
These are all questions I'm answering in this post. Consider this your complete, no-nonsense guide to finding writing gigs, including the best freelance writing jobs, platforms, job sites, and more.
Your Guide to 50 Best Freelance Writing Jobs, Opportunities, and Platforms to Find Remote & Contract Work
What are the pros/cons of remote and location-based freelance jobs.
1. Remote Freelance Jobs: Work in Your Pajamas (It's True!) 2. Location-Based Freelance Jobs : Steady Paychecks and Peace of Mind
Remote Freelance Writing Jobs Online: Your Quick Guide
1. How to Find Remote Freelance Writing Opportunities 2. What's the Average Pay for Remote Freelance Work?
Location-Based Writing Jobs: Everything You Need to Know to Nab a Position
1. How to Find Location-Based Writing Work 2. What's the Average Pay for Writing Employees and Contractors? 3. Top Cities Hiring Writers and Freelancers
Get Paid to Write: The 50 Best Freelance Writing Jobs, Gigs, Opportunities, and Platforms Out There
Freelance Writing Gigs, Opportunities, and Platforms Freelance Writing Job Boards and Search Engines Freelance Writing Groups, Networking, and Lead Sources
How to Level Up with Freelance Writing Training and Get More Work
Every job has pros and cons. Let's look at each side of writing for a living.
1. Remote Freelance Jobs Online: Work in Your Pajamas (It's True!)
Overwhelmingly, one of the top perks of a freelance writing job is the ability to create a schedule that works for your personal needs.
As long as you meet deadlines and communicate well with clients, you can work whenever (and wherever) you want. For some people, that means burning the midnight oil. For others, it means rising with the sun and working in their pajamas until noon. The sky is truly the limit.
Another benefit of remote freelancing: independence. If you like working on your own, the solo life of a freelancer will suit you to a T.
Now for the negatives : Every job has them, and work-from-home freelancing is no exception.
In the beginning, you'll have to hustle for work – hard. That's because you have a reputation to establish. Since it can be harder to earn people's trust online, getting new gigs will be an uphill battle until you have some experience under your belt.
Another con is the flipside of one of the perks – working solo. If you're a creative introvert who chafes under restrictive leadership, it's freeing to work alone, but it also gets lonely from time to time.
Granted, there are easy ways to mitigate loneliness while working remotely, such as heading to a coffee shop to be around people, using co-working spaces, developing friendships in online writing communities, and networking.
2. Location-Based Freelance Jobs: Steady Paychecks and Peace-of-Mind
Freelance writing jobs aren't limited to the kind where you need to hustle for clients. If you want a steadier position (and steadier pay), working as a contractor for a single client or company is a good bet.
Often, these positions are location-based, which means you'll work in an office with your peers while remaining a freelancer. There are also remote contractor positions, which means you'll be collaborating with your team digitally. Either way, it's slightly different from the independent freelancer life.
The best part for many writers is they don't have to worry about client acquisition or marketing themselves. The company who contracted them is in charge of that, so it frees up the writer to focus entirely on their creative powers. For us introverts, that's a major stressor off the table.
The worst part of contracted freelance writing jobs? If the contract is long-term, and the company wants to keep you around, it's easy to get complacent or stuck in a rut. You may forget to push yourself to further your career, find new clients, or branch out of your comfort zone.
Overall, there are good and bad parts of every type of work. The key is to know when a job requires a change of mindset or a total overhaul.
Are you new to freelancing? Here's an overview of freelance jobs online for beginners, starting with how to find work.
1. How to Find Remote Freelance Writing Opportunities
If you are solely in charge of your freelance writing business (i.e. you aren't contracted with a company or agency and deal with your clients directly), these are the top ways to find work:
1. Applying
Many clients will post open calls for freelance writers on platforms around the web. If you have your finger on the pulse of many different platforms and resources (see below!), you're more likely to find writing opportunities.
2. Pitching
Sometimes, you can't expect the right clients to find you – YOU need to find THEM. That's where pitching comes in. When you find a client or company you'd love to work with, scour their website for an editor to contact, or a submissions page. If you follow them on social media, a DM to the right person might not hurt.
To that end, always keep your resume and writing samples fresh and ready to show to prospective clients.
3. Marketing
If you do all the client-gathering yourself, you must have a grasp on marketing your writing. Start with a website portfolio and branch out from there. Consider blogging to pull in organic traffic from people searching for writers on Google. (Need motivation? Businesses that blog get 67% more leads than those that don't!)
2. What's the Average Pay for Remote Freelance Work?
According to data from PayScale , remote freelance writers earn an average of $23.44 per hour .
Of course, the way this shakes out in yearly income depends on the work you do and the hours you work in a day.
The most profitable freelance writers get paid more money for shorter assignments. For instance, a high-earner might get paid $23 for a short line of copy for social media. A median-earner would get paid this amount for one 500-word article.
Location-Based/Contract Writing Jobs: Everything You Need to Know to Nab a Position
1. how to find location-based (contract) writing work.
Looking for a longer-term position, or steady work with one employer? Keep these search tips in mind:
1. Use the Right Keywords
Especially if you want a writing job in a specific location, using that location as a keyword is important. Google, LinkedIn, Craigslist, and job boards are your best bet for this type of search. Use relevant titles (freelance writer, freelance writing jobs, remote writing jobs, content writer, etc.) PLUS your desired city or state.
2. Search Job Boards
Contract and location-based positions often can be found on job boards. Keep your eye on your favorite sites (again, see below) and make sure you have alerts set up so you get an email when a job close to your preferred location is posted.
2. What's the Average Pay for Writing Employees and Contractors?
For freelancers with a steady income and a contract or staff position, the median salary is around $42,000/year , according to Glassdoor.
However, this data is based on a survey of nearly 250 freelance writers in the U.S. That's not a very large pool, so my guess is the average is lower than $42K.
3. Top Cities Hiring Freelance Writers and Contractors
Unsurprisingly, the top cities for freelance writers are large ones, where opportunities are plentiful and employers/clients are willing to pay more for high-quality work.
ZipRecruiter has compiled a list of the highest-paying cities for freelance writers – some of the top places include San Francisco, Seattle, Boston, L.A., Chicago, Minneapolis, and Houston. This list of top cities for freelancers compiled by NerdWallet echoes these findings, although it's more general in nature and about the quality of living for the freelance lifestyle.
If you can't relocate to find the right writing job, the good news is you can work remotely out of top cities for most companies.
Get Paid to Write: The 50 Best Freelance Writing Jobs, Opportunities, Gigs, Job Boards, and Platforms Out There
Ready to get to work and write? These are the best freelance job sites and platforms to check out right now to find those coveted remote writing gigs. (You'll find zero content mills on this list, because nobody deserves to be paid pennies per word.)
Let's get to the good stuff!
Freelance Writing Gigs, Opportunities, and Platforms
Fiverr is a unique online freelance jobs marketplace where you can set up flat-rate gigs, market yourself, and draw in clients through the platform.
Setting up an account is free, as is posting gigs and gig packages. Once you book some work, Fiverr takes a 20% cut of whatever you earn.
On Fiverr, the key is to create optimized, well-worded gig posts that will catch your ideal client's eye. Once you start racking up work and building your reputation, your account starts getting listed higher in search results on the platform. Best of all, you'll find every type of writing work under the sun on Fiverr – freelance copywriting jobs, article writing, blogging, scriptwriting, email copywriting, creative writing, and more.
2. Kolabtree
Are you a research writer, an academic writer, or an authority writer in a specialized niche like social science, biology, or economics? Kolabtree might be a great fit for you to find more freelance work.
Create a profile on the platform (it's free), then start searching for jobs that match your expertise. There are opportunities for scientific consulting, academic writing, statistical analysis, scientific editing, technical writing, and more.
3. Cloud Peeps
Cloud Peeps is a unique platform that combines a few essential features. When you sign up for free, you get to create both a freelancer profile and a storefront, where you can promote your services. In addition, you can search for available jobs and pitch to potential clients to get hired.
Similar to other freelancer-client platforms, Cloud Peeps advises that the most successful people on their site spend time building out their profile and submitting pitches. If you don't have time to market yourself, this might not be the best tool for you to find work.
4. Freelance Writing Gigs
Freelance Writing Gigs, or FWJ (Freelance Writing Jobs), is run by Deb Ng who devoted five years of her life to building this into a leading website for freelance writers styled like a forum so they could discuss and build their portfolios together. Whether you're brand new or an old hand at freelance writing, learning how to be a successful writer and scrolling through active gigs is all a part of Freelance Writing Jobs.
5. Freelance Writers Den
This well-regarded community for freelance writers has a waiting list for a reason. Once you're in the Freelance Writers Den , you get access to the Junk-Free Job Board and community forums, where you'll find job postings, networking opportunities, job leads, and more.
The Den only opens to new members twice a year, but those on the waiting list get first dibs.
6. Express Writers
Another great opportunity for freelancers looking for steady work: Express Writers . This is my own content agency with a deep focus on producing quality content that gets results for clients.
Most of the work that comes in is expert-level and pays much higher than the average bottom-rate job on the Upworks of the world. We're always on the lookout for amazing expert writers with a dedication to client needs, so submitting a writer application is a great idea!
7. Writers Weekly
Writers Weekly has been around since 1997, but it's still one of the most respected resources for freelance writing out there. Particularly, the Paying Markets & Jobs section will help you find publications paying writers for stories and articles, and open jobs for freelancers.
8. SolidGigs
SolidGigs is an indispensable tool for finding freelance writing jobs. Sign up for their email list and you'll get their daily newsletter including the best freelance jobs available (according to them, the top 1% of gigs).
It's not free, but it's affordable if you're serious about netting quality client leads. You can start with a 30-day free trial for $2. After that, it's $19/month.
For freelance writers with a bit of experience under their belts, nDash is a good platform on which to maintain a profile. It's not a great job board, but it IS good for pitching articles, blogs, and content to clients who are willing to pay fair rates.
Use nDash to pitch content ideas to clients, take some time to do so, and you'll more than likely earn a new client or two. It all depends on the work you're willing to put into pitching and how well you've presented yourself on your profile.
10. Skyword
Skyword is a totally unique freelancer platform you might want to give a try. When you sign up, you create a "contributor profile" that showcases your skills and experience. The team at Skyword uses this profile to match you with content channels where industry-specific writing jobs are posted.
You can't start applying for work until the Skyword team adds you to a channel, but once you're in, the work is steady and fairly priced. Another plus: the client roster includes lots of household names (Angie's List, Lowe's, Purina, and IBM are some past examples).
11. Monster List of 161 Markets for Freelance Writers
This blog from Make a Living Writing is chock-full of legit, paying writer's markets. It's kept updated, too, so there are no dead links here. If you're prepared to pitch content ideas, look here to find good potential clients.
12. 34 Travel Magazines and Websites That Pay Freelance Writers
If freelance travel writing is up your alley, take a look at this blog from Writer Life including 34 paying markets, all with a travel bent.
13. Aerogramme Writer's Studio
Creative writers, good news: There's paying work out there for you, too. If you dabble in fiction or just want to stretch yourself, Aerogramme Writer's Studio keeps track of writer contests, paying fiction markets, and open calls for submissions from paying publications.
Freelance Writing Job Boards and Search Engines
14. google job search.
While you're searching for freelance writing jobs, don't forget Google . The search engine is a powerful way to find job postings across multiple platforms.
As you can see from the screenshot, the filtering options give you tons of power to find the exact writing job you want. Just enter a relevant keyword ("freelance writing jobs" or "remote writing jobs" are good bets – I searched for "freelance writing jobs nyc"), then narrow down the results by category, location, date posted, company type, and more.
15. BloggingPro Job Board
If searching on individual job sites gets tedious, turn to a curated freelance job board like BloggingPro . The editors comb through current writing jobs available in blogging, editing, online content, publishing, and more, and post them here. You can even search the job board and filter results to find the right position.
16. LinkedIn Jobs
Another hot spot to find great freelance writing gigs online is LinkedIn Jobs . Companies of all stripes are posting open positions exclusively on the networking site, so it's a good place to find job opportunities you won't see elsewhere.
Plus, if you already have a LinkedIn profile, applying for jobs is super-easy. Just click "Easy Apply" on the job post and your profile information will automatically populate the job app.
Final tip: Don't forget to search for hot keywords besides "freelance writer" like "content writer", "copywriter", or "creative writer".
17. Freelance Writing Jobs
Another curated job board worth your time is Freelance Writing Jobs . The editors do the job searching and post all relevant writing and blogging jobs, including part-time work and internships.
18. Jobspresso
Jobspresso is a remote jobs database devoted to posting work-from-home, online positions. You can browse open positions by category or enter keywords to find different writing jobs. Make sure to check the location details – some of the jobs are international and available only to those living in certain countries.
19. College Recruiter
College Recruiter is a job database that focuses on entry-level, part-time, or seasonal jobs/internships for college students and recent graduates. This is a perfect place to find freelance writing jobs for beginners, or the writing job that will get your foot in the door.
20. FlexJobs
Flexjobs isn't just for freelance writers – it's for anyone who freelances. That said, this board is a worthy addition to the list because the job listings are curated by a team of researchers who essentially comb the web for you.
One caveat: You have to pay to access the full job listings and descriptions. If your job search is short-term, the $14.95/month plan might make sense. Before you sign up, do a quick test search to make sure this tool will provide results robust enough for your needs. (You can view the search results for free.)
21. Journalism Jobs
Looking to do some freelance writing for the media? Check Journalism Jobs , a job board specifically for journalist-leaning writing. A few general writing jobs are here, too, so don't be afraid to check this board even if you don't have a media or news-writing background.
22. Media Bistro
Another job board that's exclusively for writing and media positions is Media Bistro . This one isn't limited to one niche – it includes creative writing, news writing, marketing, copywriting, and freelance editing jobs, too.
Just check out the range of specialties in current job listings on the site:
Whatever industry you want to write for, you have a good chance of finding work through this platform.
23. ProBlogger Job Board
This long-standing writing job resource, ProBlogger Job Board , is a trusty place to turn to for the best freelance jobs in the content marketing and writing industries. It's been around for over 10 years and has helped reams of remote writers find great blogging jobs.
24. Freelance Writing
From the same team who brings you the Morning Coffee eNewsletter, Freelance Writing is the central space where all the jobs they scout are posted. Check this board for both short-term and long-term positions, including contracts and one-off projects.
25. All Freelance Writing
All Freelance Writing is another reliable job board specifically posting remote and freelance writing jobs. You may see a bit of crossover here from other job boards, but generally, it's a good idea to check different sources to find those niche jobs.
26. Indeed.com
Don't forget to check major job sites like Indeed.com during your quest for remote freelancing work. In particular, large platforms like this will have advanced filters and search options so you can dig in and find the exact type of position you want.
Big Tip: Remember to search for various hot keywords to find all the writing jobs in the database. To find jobs by location, fill in the "where" search box with the city of your choice. Here are some top keyword suggestions:
Freelance writing jobs
Remote writing jobs
Freelance writer
Content marketer
27. Virtual Vocations
Virtual Vocations hand-screens all of their job listings, so you'll never find ads or scams here. You have to sign up for a free membership for limited access to the jobs database, but it's full of relevant jobs with potential. For full access, you'll need a paid membership.
28. Glassdoor
Glassdoor is another popular job site you may have heard of. It requires registration to use, but once you sign up, it's a tailored job searching experience that will definitely help make your hunt easier. Plus, along with job hunting, you can also research companies, average salaries, and more using their database.
Just answer a few questions to set up your profile, and Glassdoor will customize your job search and send jobs alerts to your email inbox based on your preferences.
29. SimplyHired
Similar to Glassdoor, SimplyHired offers a customized job search and resources for finding the remote freelance writing jobs you're looking for. Additional tools include a Salary Estimator and a Resume Builder.
30. ZipRecruiter
ZipRecruiter is a highly-rated job board and app. It has an astounding 4.9-star rating in the Apple App Store, probably due to functional features like the "1-click apply" and instant notifications the moment your resume is opened or favorited by a potential employer.
Filling out your resume and including references is essential to success, here – that way, both recruiters can find you and you can apply for freelance jobs with a tap.
31. iHirePublishing
A solid job board dedicated to posting work opportunities in the publishing industry is iHirePublishing . It isn't just about traditional print publishing, though – you'll also find jobs that focus on publishing online in areas like marketing and content writing. If you're willing to branch out, check out the opportunities for freelance editing jobs, too.
32. Canadian Freelance Writing Jobs
Don't be fooled by the name of the Canadian Freelance Writing Jobs blog – the jobs posted are mostly remote and open to anyone. Follow the RSS feed for this blog to get daily job listings sent to your feed reader you might not find elsewhere.
33. Remote.co
Remote jobs are the bread-and-butter of Remote.co . If you want a work-from-home writing job, check this board. There are freelance job listings from various industries that need writers like healthcare, customer service, design, teaching, marketing, and more.
34. Working Nomads
This job board isn't updated the most regularly, but Working Nomads may have a few opportunities that other boards lack. To get the most out of this freelance job site, subscribe for job alerts.
35. Be a Freelance Blogger
Be a Freelance Blogger is a regularly updated board featuring freelance blogging jobs that pay $50/post or $0.10/word at a minimum. If you're sick of weeding through the bottom-rung jobs on Upwork, look at this board for some higher-paying opportunities.
36. Paid Write
Paid Write is another curated jobs list culled from freelance writing opportunities all over the web. You can check the site daily for new jobs, sign up for the newsletter to receive a daily digest, or follow Paid Write on social media for daily job updates.
Looking for freelance editing jobs or freelance translation jobs in the academic publishing world? Head straight to Enago . They're constantly looking for highly-qualified, highly-educated editors (Master's, Ph.D., or post-doctoral research experience are preferred).
If you have the education and currently limit your talents to writing, consider adding freelance proofreading jobs to your repertoire.
38. We Work Remotely
We Work Remotely is a remote jobs community and listing resource. The emphasis is mostly on freelance copywriting jobs and the industries of sales & marketing, business, finance, and design. Make sure you look under all the categories for relevant opportunities.
39. AngelList
If doing some freelance work with a startup sounds interesting to you, consider looking on AngelList . You need to sign up to view job listings, but once you're in, you'll find opportunities you won't see on other job boards.
40. Power to Fly
This next freelance job resource is pretty cool. Power to Fly is both a career helper and a job board, but its main mission is to connect "highly skilled women with leading companies committed to diversity and inclusion".
If you're a self-employed woman looking to build her career and community, joining Power to Fly might help.
41. Hubstaff Talent
Hubstaff Talent is a service that works two ways: Post a profile to get discovered by job recruiters, or search their job board to find remote freelance opportunities. The best part? It's free.
42. Genuine Jobs
Genuine Jobs is another niche job board that's updated regularly. Add it to your list of little-known sources to check for unique writing job listings not found on major sites.
For a fresh crop of freelance creative writing jobs in the design, marketing, and sales industries, check out Krop . On top of job listings, the site offers free portfolio creation as well as tools to build your own portfolio website.
44. Craigslist
Good-ol' Craigslist is probably your number one pick to search for used furniture and apartments to rent, but did you know they also have a pretty robust job board for your local area?
As a default, Craigslist will search the area nearest your location for relevant jobs. If you want to broaden your search, look at the Craigslist hubs for other cities or nearby areas. Remote work is listed among the location-based positions, so keep your eyes peeled.
Freelance Writing Groups, Networking, and Lead Sources
45. linkedin writing groups.
Another option for finding freelance writing jobs online is following related LinkedIn writing groups. Connect with fellow freelancers who share open positions, leads, and networking opportunities. Some good groups to check out include:
The Freelance Writer's Connection
LinkEds and Writers
46. @write_jobs
Don't forget to use your social networks to look for freelance copywriting jobs. One account you should follow is @write_jobs – they post current opportunities with links to apply multiple times per day.
Remote Copywriter wanted | pay: negotiable https://t.co/kPQExOqohp — Write Jobs (@write_jobs) April 9, 2019
47. @WhoPaysWriters
Report: Civil Eats – $0.37/word for a 1500-word News Story. More details at: https://t.co/OARizxZIPT — Who Pays Writers? (@WhoPaysWriters) March 29, 2019
Another good Twitter account to follow for freelance job opportunities: @WhoPaysWriters . They regularly update with publications (online and off) you can pitch to and submit to. All pay good rates for articles, stories, blogs, and content.
48. r/writingopportunities on Reddit
For hot leads on writing jobs, paying markets, and more, follow this subreddit, r/writing opportunities . You can also post questions and network with fellow writers.
49. Morning Coffee eNewsletter
Want the best freelance writing jobs delivered to your inbox each morning? Subscribe to the Morning Coffee eNewsletter and you'll get a hand-picked digest of the top remote writing gigs open for applications.
50. Facebook Writing Groups
Networking is one of the best ways to get referrals and leads for new writing jobs and opportunities. On Facebook, there are lots of writing groups you can join for all of the above, plus community.
A few good Facebook writing groups:
Binders Full of Writing Jobs – A group exclusively for women freelancers
Freelance Content Writing Jobs – A closed group with new posts almost daily
So, you've scoured the job boards, signed up for job alerts and newsletters, checked Craigslist and LinkedIn, applied for positions…
But you're still not getting work?
Your experience and skills might not be there yet. If so, you'll be at a disadvantage while applying for work and pitching to potential clients.
Does this describe you? It's time to think about freelance writing training .
First, start on the internet. Drink up all the information you can find. I have a few primer videos that may help:
How to Make Money Freelance Writing – An overview of the steps to take to start making money writing:
How to Write 7 Types of Online Content – An overview of the major content types and what you can earn for each:
Finally, if you really want to invest in freelance writing training, my course, The Expert SEO Content Writer , has all the tools you need to nail those writing jobs. It's a perfect resource for those of you looking for freelancing jobs for beginners, AND those of you wanting to level-up.
When you have the right tools and training at your fingertips, finding remote writing gigs is no problem.
Save this post and come back to it as needed, and you'll never want for freelance writing jobs again.
Over to you.
Which opportunity will you try first? Have you had any specific experiences with any of these opportunities?
Let us know in the comments below.
Become a Content Hacker
Collaborate with other growth-minded, savvy Content Hackers – plus a host of experts. The price of two coffees/month gets you in.
Cancel Anytime
For the Price of 2 Coffees a Month
100% Risk Free
Where marketers and founders get the content strategy, skills, and systems to grow exponentially online.
Join thousands of Content Hackers learning smarter content and business strategies.
Become an affiliate.
© 2023 Contenthacker.com