International edition
Australia edition
Europe edition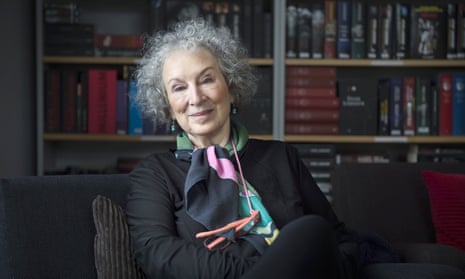 The long and short-form of it: podcasts that will teach you how to write
Whether you are plotting, drafting, staring at a blank page, or keen to get tips from the pros … if you want to be an author, there's a podcast for that
New Yorker Fiction

In this monthly podcast , a celebrated writer selects a short story from the New Yorker's archive to read and discuss with the magazine's fiction editor, Deborah Treisman. The pleasure here lies as much in the pairings of authors with material as it does the stories themselves: Margaret Atwood reading Alice Munro, or Andrew Sean Greer reading Dorothy Parker, or Tessa Hadley reading John Updike. There is much to be learned about the craft and discipline of short fiction writing from the subsequent discussions, too. A recurring point: fewer words is always better. Also, check out The New Yorker: The Writer's Voice , where writers read their own stories.

Approaching its 10th anniversary, the Longform podcast is a weekly hour-long interview with a nonfiction writer about their work, practice and personal philosophies. When it was founded in 2012, as a co-production of Longform.org and the Atavist magazine, co-hosts Max Linsky, Evan Ratliff and Aaron Lammer drilled down into aspects of the craft such as note-taking and revising drafts. These days the scope of their warm, considered conversations has broadened to be as much about life as about writing. Dig into the archives to hear from greats such as Gay Talese, Renata Adler, Ta-Nehisi Coates, Ariel Levy, Ira Glass, Michael Lewis, George Saunders, Susan Orlean and Robert McKee.
Much of their advice applies to all writers, but for a podcast with a fiction slant, check out First Draft .
In Writing With Hattie Crisell

Now in its fourth series , for this pod Hattie Crisell, a contributing editor of Grazia magazine, interviews writers of all kinds about "how they write, why they write, and what they can teach us about doing it better". There are lessons for everyone who works with words and stories here, from bona fide publishing powerhouses Curtis Sittenfeld and David Nicholls to comedians, playwrights, critics and even songwriters. Crisell is an engaging interviewer who puts her subjects at ease so that they speak freely and frankly about the realities of life as a full-time writer – not least the horror of the blank page. Those just starting out might be heartened to hear that it never gets easier. Writer's Routine and The National Writing Centre's The Writing Life are two more UK interview podcasts focusing on the day-to-day.
Start With This

Start With This is like a look inside the engine room of the hit podcast Welcome to Night Vale, as co-creators Jeffrey Cranor and Joseph Fink aim to help you "put your ideas in motion". Each episode discusses a challenge or an aspect of writing – from scene-setting to plotting, finding one's voice to overcoming perfectionism – before setting the listeners two practical assignments relevant to the subject: "something to consume" and "something to create". The series concluded last month but, with episodes totalling an entire day and a half, Start With This presents an accessible, supportive step towards starting and extending a regular writing practice. Ann Kroeker, Writing Coach is another podcast with practical exercises (with the added bonus of bitesize episodes as short as 15 minutes).
Between the Covers

With episodes often in excess of two hours, this fortnightly "literary radio show" is one to sink into rather than blitz on your commute. But when you have time to invest, Between the Covers will expand your horizons, in both the exceptional curation of the interviewees – spanning all literary forms, all over the world – and the depth of their conversation. Even if you are not familiar with the works being discussed, host David Naimon will pique your interest. He is patient, never presumptuous, curious and well-informed. This podcast is like the best writer's festival talk you've ever been to, fitting in with your schedule and with no unedifying Q&A session at the end.
Creative writing
There's a podcast for that
Journalism books
Most viewed
The Best Writing Podcasts for All Aspiring Authors
February 1, 2023
While writing is a craft often undertaken in solitude, you don't have to feel like you're alone while embarking on your creative journey. There are so many steps to the writing process, from strengthening your writing skills to forming story ideas, from drafting and revisions to pursuing publication. Luckily, there is a podcast out there for nearly every phase of this path. These podcasts offer a range of information, gentle inspiration, community encouragement, facts and strategies for navigating the publishing industry, and insight and wisdom from authors who have built successful careers on bestselling books.
Grammar Girl Quick and Dirty Tips for Better Writing
Hosted by Mignon Fogarty, aka Grammar Girl, internet personality and bestselling author, this award-winning podcast offers fast, accessible tips and tricks to improve your writing and communication. Along the way, it also dives into some of the mysteries of the English language, why we say and write the things we do, and the origins of some of the most interesting phrases, words, and grammatical constructions. If you're a voracious reader who may not have extensive experience or formal education in writing, Grammar Girl will help you sharpen your technical skills while keeping you engaged.
The Writer Files: Writing, Productivity, Creativity, and Neuroscience
Kelton Reid is fascinated by writers—their habits, processes. and brains. On each episode of this podcast, he interviews a different writer about their creative life, how they stay productive, and their secrets for overcoming writer's block. Guests include bestselling authors spanning a variety of genres and styles— John Scalzi , Emma Donoghue , Dennis Lehane , Jay McInerney , and Andy Weir among them—as well as TV and film writers. Occasionally, Reid turns over the mic to guest hosts like journalist Adam Skolnick , short story writer Robert Bruce, and neuroscientist Michael Grybko. Follow The Writer Files to hear from a wide range of writers, or simply peruse the archives to find your favorite author.
A Way with Words - language, linguistics, and callers from all over
Since "tough," "through," and "dough" all end in O-U-G-H, why don't they rhyme? Why do we say "That's bananas!" to describe something wacky instead of "That's pineapples!"? If you're a word nerd, this podcast is for you! Cohosted by journalist Martha Barnette and linguist Grant Barrett, A Way with Words ponders and probes all sorts of interesting phrases, grammatical structures, and slang from all over the world. Weekly episodes also welcome callers to share their questions, insights, and stories about language, meaning that you'll learn a lot about not only words but also about different regional vernacular and cultural understandings.
Write Now with Sarah Werner
Struggling to find the right healthy and fulfilling balance of work, life, and writing? On Write Now , award-winning podcaster and writer Sarah Werner and an assortment of creative guests offer encouragement, candid advice, and practical tips and techniques to help you let go of excuses, self-doubt, and guilt in order to make time and mental space for writing—every day. While warm and inviting, playful and uplifting, this podcast is serious about placing a priority on writing in your life.
The Writers Panel
If your writing goals and dreams tend to focus on film and television projects, then The Writers Panel is essential listening. Hosted by Ben Blacker, this podcast offers a mix of panel discussions and intimate interviews with the writers, producers, and showrunners behind some of the best known, most acclaimed movies and shows. Writing for film and TV is a collaborative and unique process, and insiders from Jordan Peele ( Get Out ) to Amy Sherman-Palladino ( The Marvelous Mrs. Maisel ), from Vince Gilligan ( Breaking Bad ) to Natalie Chaidez ( The Flight Attendant ) talk about the business, the craft, the challenges, and what keeps them inspired and motivated.
Deadline City's Podcast
If you're an aspiring author, publishing may seem like big, overwhelming, mysterious world. On Deadline City , hosts Dhonielle Clayton and Zoraida Córdova, New York City-based authors with 40 books published or under contract between them, pull back the curtain and simply talk about all things publishing—defining your genre, the editing process, reading reviews, the pros and cons of pen names, and industry trends and news, including the unsettling surge in book banning. They also let listeners in on lots of insightful, funny, and honest conversations about their own publishing journey.
This Creative Life with Sara Zarr
Sara Zarr is the author of 10 books, including both works of fiction and nonfiction. Her debut novel, Story of a Girl was a National Book Award finalist. On her podcast This Creative Life , Zarr talks with writers of all kinds about writing and what it means to be a writer juggling a full-time job, relationships, kids, and other obligations. Their wide-ranging conversations touch on everything from the creative process and the psychology of writing to the business side, alternatives to traditional publishing, finding and connecting with an audience, and taking advantage of social media. Guests include authors such as Faith Gardner , Laurel Snyder , Mike Jung , and Preeti Chhibber .
Write-minded: Weekly Inspiration for Writers
Hosted by Brooke Warner of She Writes, the world's largest online community for women writers, and Grant Faulkner of National Novel Writing Month (NaNoWriMo), this weekly podcast offers a helpful blend of writing and craft-focused advice as well as industry insight. Each episode features an interview with a writer or publishing industry professional, followed by mini feature exploring a trend in the publishing world. Whether you're an aspiring author or a working writer, Write-minded offers a great mix of creative inspiration and business insight. Recent guests include Stephanie Foo on the challenges of writing about trauma and A.M. Homes on the craft of characterization.
Writer's Routine
Looking for inspiration both practical and creative from real working writers? Writer's Routine is a podcast specifically designed to glean perspective from the lives and habits of successful writers. In each episode, host Dan Simpson interviews a writer about their daily routines, their writing process, and the lifestyle choices that support their literary lives. Everyone from novelists to journalists to poets have been interviewed, and past guests include Dervla McTiernan , Sara Blaedel , Ken Follett , and Zen Cho . With more than 200 episodes to explore, there's no shortage of thoughtful advice housed in this podcast.
Helping Writers Become Authors
With more than 500 episodes, Helping Writers Become Authors is one of the most comprehensive writing podcasts out there. Host K.M. Weiland is passionate about giving writers the tools they need to take their career from aspiring to published author. Each episode looks at a micro-element of the craft, from opening a story to creating cohesive structure to developing believable characters. This podcast tends to focus on a topic for three to six episodes, allowing Weiland to break it down in depth and then talk about how to leverage those elements to market your novel. This is the perfect listen for writers looking to sharpen their skills to craft a story that an agent will buy and the right audience will love.
The Creative Penn Podcast For Writers
Honing your craft skills as a writer is important—but so is understanding the wider literary market and your place in it. Joanna Penn is the bestselling author of fantasy, thriller, and nonfiction books, and in this long-running podcast, she dives into the nuances of the publishing industry. The Creative Penn covers everything from how to find your niche in the book world to how to build and sustain a long-term career, along with looking at publishing trends and hot-button topics, including auto-narration of audiobooks. With insights from special guests like physician turned internationally bestselling medical thriller author Tess Gerritsen , this podcast is critical listening for anyone determined to make a comfortable living off their creative writing.
The First Draft Club
Created and hosted by author and writing coach Mary Adkins, The First Draft Club aims to help you overcome whatever creative blocks you might be facing and write with more clarity, more confidence, and less stress. It's meant for anyone working on a novel or memoir, even if your last written work was an essay for English class. Filled with pep talks, helpful hacks, mini workshops, and writing assignments, this weekly podcast gives you the tools and know-how you need to complete your first draft and troubleshoot any problems that might come up along the way—because, as Adkins believes, writing should be a source of joy, not agony.
The Self Publishing Show
Eager to dive into the wide world of self-publishing? Hosted by Mark Dawson, a successful self-published author, and James Blatch, a former reporter who recently self-published his debut thriller, this podcast is not only an invaluable resource for emerging authors but also a fun exploration of the exciting innovations and opportunities in the self-publishing sphere. With more than 300 episodes to explore, you can pick and choose which topics will be most helpful to you or immerse yourself in the knowledge found in the archives. Episodes range from 40 to 60 minutes and oftentimes feature guest authors, both self- and traditionally published. The Self Publishing Show also offers some great craft resources, plus brand- and wealth-building pointers.
Kobo Writing Life Podcast
From Kobo, one of the world's biggest Ebook platforms, this podcast offers invaluable insights into self-publishing and the Ebook market. The Kobo team has curated a collection of resources, from the latest information about how to create a Kobo best seller, based on Kobo's sales metrics and platform affordances, to interviews with successful bestselling indie authors about everything from writing your way across mediums to word-of-mouth marketing. Kobo Writing Life has an archive of 300-plus episodes, ranging in length from 45 to 60 minutes, and many conversations are adapted from Kobo's Facebook community, which listeners are welcome to participate in.
Between The Covers : Conversations with Writers in Fiction, Nonfiction & Poetry
Hosted by David Naimon of Tin House Books, a prominent independent publisher, Between the Covers offers probing long-form conversations with writers on the craft of writing. Along with plenty of nuts and bolts craft talk to satisfy any writer looking to build their toolbox, the conversations often turn philosophical as the writers dig into the whys of writing. With more than 200 episodes featuring bestselling authors such as William Alexander and Becky Chambers , there's so much here for writers of all experience levels and styles to explore. As a bonus, this podcast has a recurring feature of special interest to science fiction and fantasy writers called Crafting with Ursula, exploring the influence of the great Ursula K. LeGuin on the genre and its particular craft elements.
88 Cups of Tea
88 Cups of Tea is more than a writing podcast. Rather, it aims to be a community for writers looking for connections and encouragement. While episodes offer craft and publishing advice, the main focus is on the emotional life of the writer—how to find ideas, cultivate a creative life, and stay motivated to keep writing and publishing in the face of rejection. Host Yin Chang often interviews prominent figures in the children's and YA literary sectors, from authors like Stacey Lee , Kelly Yang , and Sara Zarr to industry professionals like agents and editors.
Michelle Obama: The Light Podcast
In one of the year's most anticipated new podcasts, Michelle Obama brings listeners deeper into the world of her bestselling memoir, The Light We Carry: Overcoming in Uncertain Times . Where the audiobook initiated a dialogue with listeners on some of life's biggest challenges—from building lasting relationships and meaningful success to overcoming obstacles and navigating identity—the podcast will explore these themes and more with an esteemed selection of friends and luminaries. In intimate recordings from her star-studded book tour, the former First Lady draws on her trademark humor, warmth, and compassion to elicit moments of startling insight and vulnerability from guests including Oprah Winfrey, Ellen DeGeneres, Tyler Perry, and Conan O'Brien. The result is a series of searching conversations that will leave you feeling smarter, inspired, and, yes, lighter.
Get Your Creative Juices Flowing with These Inspiring Audiobooks
The best fiction podcasts, guide to pseudonyms & pen names, the essential works of toni morrison.
Podcast Review
The 11 Best Writing Podcasts
I n 1959, Jack Kerouac sat down at his typewriter and compiled a haphazard list of thirty "guidelines" for writing. His nuggets of wisdom included such zingers as "Blow as deep as you want to blow" and "Struggle to sketch the flow that already exists intact in mind." Whether Kerouac would have done the podcast circuit to promote " Belief and Technique for Modern Prose " is a question lost to history, but the enduring fetishization of the writing process shows that sources of creativity have always been elusive. Writers' secrets are coveted like truffles amongst hungry pigs.
We all know that talking about writing is easier than actually writing. Listening to the podcasts on this list won't substitute sitting down and putting words on paper. But it is impossible to deny that whether you are a freelance journalist or a budding novelist, the process of looking for inspiration can be a lonely one. This is where writing podcasts can become a useful resource to support your creative practice. Or, if you're going to procrastinate, at least do so by listening to one of these 11 podcasts for writers to inspire your work.
DIY MFA Radio
We've all gone through a period of writer's block. Desperate for inspiration, we might research prestigious graduate programs, hungry for the affirmation that an MFA promises. But times are changing, and having a degree is not necessarily a prerequisite of success. High tuition fees are putting many writers off the concept, so it is no wonder that other platforms are stepping up. Gabriela Pereira is not claiming that her podcast, DIY MFA Radio, is a complete replacement for a grad program, but her popular show provides a toolkit for writers seeking to diversify and strengthen their craft. If you can get past being referred to as a "word nerd" in the first thirty seconds, each episode of the show delves into most questions in writing or publishing that you've always wanted to ask. Through interviews with the likes of Jojo Moyes, Brenda Jackson, and Steve Berry, DIY MFA substitutes a seminar for soundwaves. The show explores everything from the obvious ("How to Turn Characters Into People") to the useful ('An Inside Look at Tropes in Literature') and the unexpected ('Crafting an Amish Romance'). The best part: no student debt.
Longform Podcast
Many career journalists dedicate their lives to longform writing. Chronicling the development of such writers and storytellers is Longform , an interview podcast prioritizing the slow burn of creative nonfiction in an internet age that rewards clickbait. A recent surplus of episodes featuring writers promoting books and novels isn't necessarily a drawback. It's perhaps symptomatic of the recent resurgence in book sales , hardly something to be disappointed about. With a broad scope and a diverse set of guests, Longform does a great job covering a changing industry — especially the way people previously excluded from magazine writing have broken onto the scene.
The Writer's Voice
For nearly a century, The New Yorker has been publishing some of the best new fiction, from extracts of the latest Ben Lerner novel to short stories by Rachel Kushner and Elif Batuman. But here's a secret: you need neither a subscription nor spare time to enjoy new prose. The Writer's Voice is part of the magazine's excellent podcast catalog, which includes shows dedicated to both fiction and poetry as well as The New Yorker Radio Hour . What makes The Writer's Voice different is suggested in its title. These writers are reading their own work, giving each an additional layer of intimacy. Sure, it's no indie show. But the prestige attached to the magazine attracts some of the best writers working today. If you're a contemporary writer interested in how "our moment" is represented on the page, this is the podcast you should be listening to.
The Underground Writing Podcast
Describing the aim of Underground Writing, the organization's executive director, Matt Malyon, writes: "We use creative writing as a shovel. . . And the soil, prepared by the literature, is pliant." An accomplished and poignant example of how writing can create a positive impact beyond bookshop shelves, Underground Writing is a creative writing program that serves migrant, incarcerated, and other at-risk groups in northern Washington. The long hours involved in completing a book can breed solipsism, even egotism. Although sometimes necessary to finish a project, these feelings often make the process isolating. Listening to The Underground Writing Podcast reminds us that, at its core, writing has the capacity to inspire hope. We don't need fancy grad programs to create something with substance. Writing belongs to everyone — even, and perhaps especially, the disadvantaged. Created by Malyon alongside Alvin Shim, the project has continued to produce podcast content throughout the pandemic, giving a platform to voices often forgotten in the noise.
Want our podcast reviews and episode recommendations delivered to your inbox? Sign up here for our weekly newsletter.
The Writer Files
With episodes like "How to Write a Book in One Month" and "5 Things Only Serious Writers Do," The Writer Files is a response to our obsession with productivity. The show features a combination of interviews with writers on the minutiae of their routines and analyses of the science behind creativity, tapping into behavioral techniques with the aim of making its listeners more efficient writers. Some might argue that using neuroscience to deconstruct the magic behind writing risks turning artists into automatons, yet it is undeniable that The Writer Files fills a hole in the discourse around career writing. Occasionally, we must abandon the romanticization of the lonely writer scrawling longhand into a notebook, uninhibited by modern workloads. The episode on " Busting the Myth of the Starving Artist " is an important conversation about writers having the right to live a healthy life. We do not have to die for our art, and The Writer Files is an important reminder.
Between the Covers
Between the Covers is a writing podcast with literary clout. Brought to us by the publisher and literary journal Tin House , the show is hosted by David Naimon, a softly spoken modern sage who may or may not be the most knowledgeable person in the genre, though this fact has yet to be verified. The show's standing as a platform for diverse writers and sharp, reflective conversation makes it the perfect gateway drug for a first audio hit of high-brow literature.
Even if you came for its reputation, you'll stay for the show's mini-series "Crafting with Ursula," where writers discuss their own craft alongside the work of science fiction writer Ursula Le Guin. Le Guin's masterful world-building proves a perfect vessel for conversation on topics ranging from nature writing to the poetic form. Current and innovative, Between the Covers provides writers with an anchor to a world of its own making, a world that is unapologetically literary .
Writing Excuses
Writing Excuses is a punchy, fifteen-minute podcast that focuses on the craft behind creative writing. The success of the show, now on its seventeenth season, is down to the dynamism of its presenters. Each one a working writer, the hosts represent a wide range of interests and genres, offering ideas on hundreds of writing topics. Have you ever wondered how to use food as a creative device? Do you know how to you write a character who is out of their depth? In many ways Writing Excuses is delightfully old-school, yet it also reflects emerging and important trends in writing, such as gender, writing "the other," and using sensitivity readers. Episode highlights include their recent live recorded shows, where the hosts' crosstalk is funny and engaging; combined with the frequency of their episodes, Writing Excuses is a solid resource.
The Shit No One Tells You About Writing
Let's talk about rejection. For the emerging writer, failure inevitably precedes publication. To continue writing is a feat of daily endurance not dissimilar to running a marathon wearing nothing but a loincloth that reads "desperate for industry acceptance" across one's butt cheeks. The answer, for those hungry for affirmation, might be a prestigious graduate program. But having a degree is by no means a guarantee for success. Plan B? Sorry to break the news, but the odds of winning a literary prize are very low. So what does a new writer do? This question, and plenty of others like it, are answered in The Shit No One Tells You About Writing , a podcast that provides a toolkit for writers seeking to understand a publishing world that is often impenetrable.
Host Bianca Marais knows exactly how to answer the tough questions; she's a best-selling novelist herself. Alongside industry insiders, Marais never sugarcoats the road to publication, instead offering useful and realistic advice that leaves writers with a better sense of the chaotic industry they're determined to be a part of. The best part? Her co-hosts Carly Watters and CeCe Lyra critique two query letters in every episode, just in case you weren't suffering enough.
Supercontext
A self-proclaimed "media autopsy," this cult podcast by Christan Sager and Charlie Bennett was not overtly aimed at aspiring writers. The goal of Supercontext — which ran from 2016 to 2020 — was to understand why a book, television show, film or album was made, forgoing performing plot analysis or becoming a Cliffnotes hack-job to instead place media in its cultural context. Supercontext was a show that was hard to categorize, encompassing both mainstream and indie genres. Much like the podcast Philosophize This! (the similarity in tone and quality should also be noted), Supercontext relied almost exclusively on the support of its listeners who helped decide that topics became episodes. The podcast was a textbook example of how, as with writing, building a fanbase through authenticity is still achievable today. The show exemplified an important lesson for budding authors and screenwriters: how your writing is consumed will determine whether you can produce more.
The VS Podcast
Here's a conundrum for the reviewer: The VS Podcast is easy to describe and yet impossible to describe. Playful, engaging, and original, this is a podcast that straddles the lines between poetry, politics and talk show. So where to start? Well, I can safely tell you VS. , as it is also known, is a podcast from The Poetry Foundation, the folks behind Poetry Off the Shelf and Poem Talk . VS. can even be called a radical, queer poetry podcast. But while this show employs a lot of labels, its strength comes from its fluidity. Effervescent and courageous, VS. moves between poetic genres and challenges outmoded ideas about art and identity. With an emphasis on BIPOC art, the show amplifies the voices of marginalized poets and marginalized poetics, engaging with a diverse range of voices. In making space for experimental work, the show is a powerful resource for writers seeking inspiration beyond established boundaries.
Writers, Ink
Hosted by three bestselling authors, Writers, Ink will make you feel better about that unfinished manuscript on your flash drive. A show about the business of writing, each episode interviews a working writer to explore an aspect of being a professional in today's industry. The advice is rarely romantic. Arguably, that's part of the appeal. Many writers, especially those balancing the demands of modern life with their creative practice, are frustrated with the mythology figures like Kerouac perpetuate. Writers, Ink is ideal for those looking to establish a career in writing but who don't have the luxury of unlimited time to make it happen. As a tool to increase productivity, listening to an episode is probably healthier than developing a caffeine habit, but nobody is saying you can't do both.
Alice   Florence   Orr  is a staff writer for  Podcast Review  and is based in Edinburgh . Her work has appeared in  Scottish Review ,  Like The Wind , and  Nomad Journal . You can connect with her on  Twitter  or  Instagram .
Click to share on Facebook (Opens in new window)
Click to share on Twitter (Opens in new window)
Click to email a link to a friend (Opens in new window)
PODCASTERS DATABASE
FOR PODCASTERS
News Reader
Brand Monitoring
Blogger Outreach or Influencer Marketing
Combined Newsletters
Embeddable RSS Widgets
RSS Combiner beta
Select Page
Get 100k Podcasts with email contacts. Export Full Database
Podcast Directory
20 Best Creative Writing Podcasts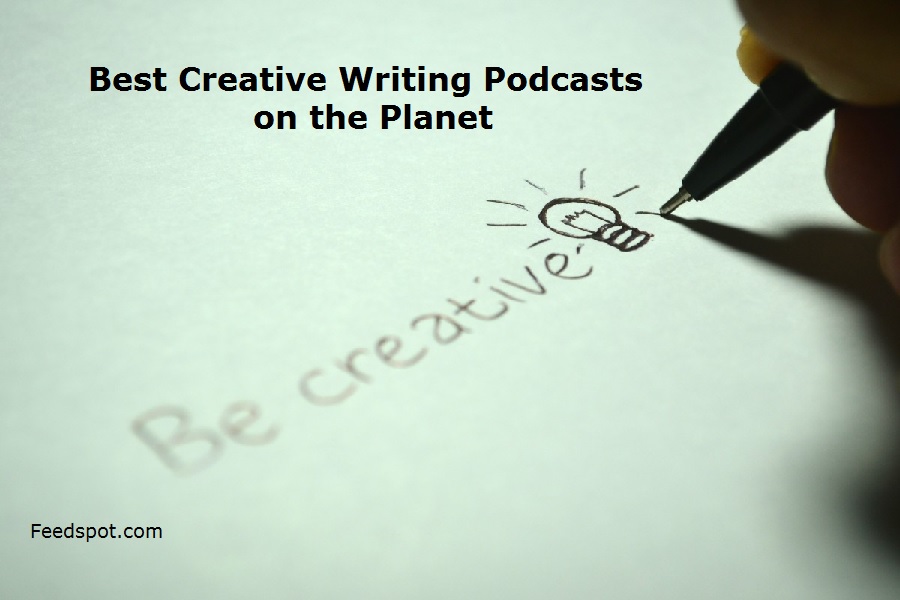 Blog post frequency, freshness, total posts
Social media follower counts and engagements
Domain authority
How old the blog is
Publishers submit their blogs on Feedspot using the form on this page.
We have a research team who does extensive research on google and social media platforms to discover new influencers.
Feedspot has in-house media monitoring tools for discovering bloggers in several niche categories.
The Creative Penn Podcast For Writers
Creative Writing Life
Creative Writing Club
Early Work with Rhys James
New Writing North
The Inner Loop Radio | A Creative Writing Podcast
Become a Writer Today
First Draft | A Dialogue on Writing
Selected Prose
Write, Publish, and Shine
English Literature Analysis for the HSC with Tim Macintyre
Passion for Creative Writing
The Creative Writer's Toolbelt
Story Craft
88 Cups of Tea
Lana M. 'Rochel Author | Carol of the Wings, Vintage Folk Patchwork Tale
The Underground Writing Podcast
Creative Writing Podcasters
Creative Writing Podcasts Newsletter
Creative Writing Podcasts
Here are 20 Best Creative Writing Podcasts worth listening to in 2023
1. The Creative Penn Podcast For Writers
2. Creative Writing Life
3. Creative Writing Club
4. Early Work with Rhys James
5. New Writing North
6. The Inner Loop Radio | A Creative Writing Podcast
7. Become a Writer Today
8. First Draft | A Dialogue on Writing
9. Selected Prose
10. Write, Publish, and Shine
11. English Literature Analysis for the HSC with Tim Macintyre
12. Passion for Creative Writing
13. The Creative Writer's Toolbelt
14. Story Craft
15. 88 Cups of Tea
16. Lana M. 'Rochel Author | Carol of the Wings, Vintage Folk Patchwork Tale
17. The Underground Writing Podcast
Screenwriting Podcasts
Writing Podcasts
Copywriting Podcasts
Creativity Podcasts
Short Story Podcasts
Playwriting Podcasts
Media Contact Database
Why list and promote your podcast on feedspot.

Editorial Services
How It Works
Literary Agent Alert
The Best Writing Podcasts
To be the best storytellers possible, we must embark on a never-ending journey of self-discovery. We must commit ourselves to constant learning. And we must be willing to take risks to find our true creative selves. This journey will take us to the tops of mountains, the valleys below, and sometimes through deep, dark woods. We'll encounter beautiful, lush vistas and trudge through desert wastelands. The good news is that we don't have to take the journey alone.
This adventure is where podcasts come in handy.
Podcasts can be a treasure trove of knowledge and motivation for writers. They offer tools to help us on our journey. Podcasts provide practical advice on refining our writing techniques, constructing engaging plots, and developing unforgettable characters. They delve deep into the nuances of the publishing industry, keep us updated about market trends, and guide us through the business side of being an author.
Listening to writing-related podcasts is like joining a virtual community of fellow writers, where we can glean from like-minded individuals' experiences, triumphs, and struggles. We can draw inspiration from other writers' journeys, gain confidence from their success stories, and learn valuable lessons from their challenges.
Podcasts can also provide us with a keen understanding of contemporary literary genres and trends. They allow us to study successful novels and accomplished authors and give us a deep analysis that is often instrumental for our growth as writers. And for those who find marketing our work a daunting task, some podcasts provide expert advice on book promotion, audience engagement, and platform creation.
Writing can often be a solitary pursuit, and the mental wellness topics covered by many podcasts remind us that it's okay to seek balance, prevent burnout, and prioritize our well-being.
In this round-up, we explore the top podcasts to which every author should consider subscribing. These podcasts have been carefully curated to provide a balance of inspiration, practical advice, industry insights, and mental support.
Let's get started.
The #AmWriting Podcast - Join Jessica Lahey, KJ Dell'Antonia, and Sarina Bowen as they offer entertaining yet actionable advice across all genres.
Amie Kaufman On Writing - In this podcast, bestselling author Amie Kaufman guides you through crafting stories and answers a new writing-related question each week.
Book Riot - The Podcast - In this weekly podcast, the hosts offer fresh insights into the coolest and most relevant topics in the literary world.
The Creative Penn Podcast For Writers - This podcast by Joanna Penn will arm you with the necessary knowledge to successfully navigate the ever-evolving publishing world.
The Creative Writer's Toolbelt with Andrew Chamberlain - This podcast is a gateway to practical advice, creative techniques, and inspirational interviews that will revolutionize your writing process.
Deadline City - In this podcast, two prolific authors unravel the industry's mysteries and share their unique insights into creating books.
DIY MFA Podcast - Elevate your writing from good to great with industry insider advice from bestselling authors and master writing teachers.
Essential Guide to Writing a Novel with James Thayer - Step into the writer's workshop with James Thayer as he navigates the art of novel crafting and offers a hands-on guide to story development, scene construction, and masterful sentence writing.
Fated Mates Romance Novel Podcast - Join the captivating world of top-rated romance genre bestselling author Sarah MacLean, and critic Jen Prokop as they delve deep into the genre and into fighting the patriarchy, one romance novel at a time.
Fiction Writing Made Easy with Savannah Gilbo - Join Savannah Gilbo for weekly tools, tips, and strategies to navigate your writing journey, whether you're a novice or a seasoned author.
First Draft with Sarah Enni - Tune in for enlightening conversations with storytellers, exploring their creative processes and the professional aspects of their artistic journey.
Grammar Girl Quick and Dirty Tips for Better Writing - Get your weekly dose of writing improvement with Grammar Girl, a five-time winner of the Best Education Podcast.
Helping Writers Become Authors with K.M. Weiland - Let this podcast be your guide to crafting compelling characters and polished prose.
How Do You Write with Rachael Herron - Join bestselling author Rachael Herron as she unravels the mysteries of the writing process.
In Writing With Hattie Crisell - Dive into the studies of various writers with journalist Hattie Crisell and gain invaluable insights into their writing habits, motivations, and unique approaches.
I Should Be Writing with Mur Lafferty - Kick your writing blocks to the curb with this motivational podcast.
Lit Match with Abigail K. Perry - Embark on a journey to find the perfect literary agent for your writing career with the insightful and tailored advice of this podcast.
Longform Podcast - Join Aaron Lammer, Max Linsky, and Evan Ratliff for intimate conversations with writers, journalists, and filmmakers who delve into their work routines and methodologies.
The Manuscript Academy #MSWL - Let this podcast, which offers enlightening dialogues with agents, editors, and writers, be your compass in the publishing journey.
Master Fiction Writing with Stuart Wakefield - Join Stuart Wakefield, a certified book coach, and accomplished writer, as he shares his deep understanding of storytelling drawn from 26 years of experience.
The New Yorker Fiction Podcast - Enjoy insightful monthly readings and conversations with Deborah Treisman, the renowned fiction editor of the New Yorker.
Nightvale Presents Start With This - With this podcast by Jeffrey Cranor and Joseph Fink, your creativity will be sparked while they guide you in crafting stories through engaging writing assignments.
Novel Marketing with Thomas Umstattd Jr. - Tune into the world's longest-running book marketing podcast. Thomas Umstattd Jr. and industry experts offer insights to help you build your platform, sell more books, and make an impactful change through writing.
NPR's Book of the Day - Dive into a compact podcast guide to the best contemporary writing, featuring authors addressing the pressing questions of our times or offering a refreshing escape.
The Rebel Author Podcast - Ignite your inner rebel with a motivational podcast that offers industry news, tips, tricks, and tools to elevate your creative business to the next level.
Self-Publishing Advice & Inspirations - Alliance of Independent Authors - Get your twice-weekly dose of advice and inspiration with the Self-Publishing Advice & Inspirations Podcast.
Self-Publishing Insiders with Draft2Digital - This podcast delivers weekly interviews covering self-publishing topics to help you build and grow your author career.
The Self Publishing Show Podcast - Join best-selling self-published author Mark Dawson and aspiring writer James Blatch as they explore the world of self-publishing, providing actionable tips drawn from Dawson's successful marketing strategies and personal experiences.
The Shit No One Tells You About Writing - Featuring Bianca Marais, Carly Watters, and CeCe Lyra, this podcast provides emerging writers with insights into the publishing industry, interviews with key figures in the book market, and critiques on query letters and opening pages.
Six Figure Authors - Lindsay Buroker, Jo Lallo, and Andrea Pearson share their experiences and industry insights as authors from the inception of the e-reader revolution.
So You Want to be a Writer with Valerie Khoo - Valerie Khoo, CEO of the Australian Writers' Centre, hosts this podcast and provides practical writing techniques and insider insights into how authors break into the industry.
SPA Girls Podcast - The SPA Girls' weekly show offers information, tips, and advice for newcomers to self-publishing and shows the positive side of the self-publishing world.
Stark Reflections on Writing and Publishing - Join Mark Leslie Lefebvre as he explores inclusive and collaborative opportunities for writers and publishing professionals.
Story Grid Writing Podcast - On this podcast, Shawn Coyne, a seasoned editor, and Tim Grahl, an aspiring writer, delve into the components of great storytelling.
Story Nerd - Hosted by Valerie Francis and Melanie Hill, this show simplifies story theory for writers and analyzes storytelling principles through weekly film examples.
Subscriptions for Authors by Ream - With this podcast, you'll get help for authors trying to monetize their fiction and build reader communities through weekly discussions with pioneering authors.
Tim Clare's Death Of 1000 Cuts - This podcast provides motivational rants, writing exercises, interviews with authors, and detailed critiques of the first pages submitted by listeners to enhance writing skills and enjoyment.
Tin House Between the Covers - Featuring in-depth interviews with today's best writers, both established and up-and-coming, this podcast aids authors in fiction, nonfiction, and even poetry.
Wish I'd Known Then . . . For Writers with Sara Rosett and Jami Albright - Authors Jami Albright and Sara Rosett discuss the journey of self-published authors, sharing lessons and celebrating indie creativity.
Write-minded Podcast - Brooke Warner and Grant Faulkner offer weekly inspiration to writers, discuss challenges, and share the latest book industry trends.
Write Now with Sarah Werner - This podcast delivers daily encouragement and advice to writers seeking balance, with themes including books, coffee, rainy days, and more.
The Writer Files: Writing, Productivity, Creativity, and Neuroscience - Kelton Reid studies renowned writers' habits and shares secrets of productivity and creativity to keep the words flowing.
WriterSpark: Business, Creativity, and the Craft of Writing - Melissa Bourbon shares her journey from reader to bestselling author and provides lessons to help writers grow and succeed in the industry.
Writer's Routine - This podcast explores writers' daily routines and strategies to uncover their success in writing and publishing bestsellers.
Writing Excuses - This is a fast-paced weekly podcast discussing writing techniques and the business aspects of writing.
The Writing Life - National Centre for Writing - A podcast for writers at all stages, featuring interviews with authors discussing their writing journeys and techniques.
Your Daily Writing Habit with ChristineInk - Christine "Ink" Whitmarsh shares expert writing secrets and aims to inspire and assist others in writing and completing transformative books.
Your Next Draft with Alice Sudlow - Alice Sudlow guides transforming a first draft into a publication-ready book and offers weekly editing tips and strategies.
Final Thoughts
There you have it, fellow writers—Our curated list of top podcasts that every author should consider following. Each one offers its unique flavor of wisdom, inspiration, and advice to help you on your writing journey. Whether you're looking to hone your craft, get insights into the publishing industry, find marketing strategies, or simply need inspiration and community, these podcasts have you covered.
Remember, writing is a journey, not a destination, and with these podcasts, you've got some excellent companions for the ride. Happy listening and even happier writing!

COACHING + PUBLISHING
FORMATTING + DESIGN
FREELANCE COMMUNITY
10 Podcasts for Writers to Add to Your Playlist (2023 Edition)
Zara Choudhry
Best New Podcasts for Writers in 2023
1. self-publishing school podcast, 2. the essential guide to writing a novel , 3. london writers' salon, 4. the writers' hangout , 5. writers off topic podcast, 6. creating happy writers , 7. the power of storytelling, 8. writing around the kids , 9. the writer's voice, 10. the writer files.
There is such a huge variety of podcast options, it's easy to miss amazing shows without suggestions from peers. That's why we've put together this list of 10 current podcasts for writers 2023. Read their descriptions, see why we love them, and check them out for yourself.
As writers, we often romanticize the notion that inspiration can only be found in written form. But, my dear scribes, the reality is that new ideas and upskills can be drawn from a variety of sources.
From learning the A to Z of new writing techniques to listening to everyday stories from industry experts, podcasts have emerged as an indispensable resource for every writer's toolkit.
Alright, so we know podcasts can be beneficial but perhaps you don't know where to start or its time for a refresh of your existing podcast feed. We hope these suggestions get you started!
🎤 What We Love: Their star-studded guest list of industry experts!
📝 About the Podcast: The "SPS Podcast" is a treasure trove of insights and expertise in the realm of business growth, book writing, and publishing, not to mention marketing.
With an array of expert speakers, including the likes of Hal Elrod, Susie Moore, and Robert Kiyosaki, to name just a few, each episode promises to be a learning journey of its own,
Through the SPS Podcast, expert advice and experience aren't tucked away in some exclusive corner, but shared generously and broadly for everyone's benefit.
And for those of us who like a bit of stargazing, the constant rotation of industry experts on the guest list adds an element of thrill. With its commitment to sharing knowledge and elevating voices from the industry, the "SPS Podcast", of course, holds a top spot on our list.
🎧 Check out the Self-Publishing School Podcast
🎤 What We Love: Their step-by-step manual on how to craft a novel.
📝 About the Podcast: Through The Essential Guide to Writing a Novel, Jim Thayer navigates a roadmap for the new writers and seasoned writers who want to polish up their writing skills. With mapping out a path to writing a successful novel is guided, Jim delivers relevant content which provides a mentor's voice to writers.
With his excellent storytelling skills he coaches his listeners with the foundations to write well which is crucial to supporting a good story and a good reader experience. With practical advice for writers, along with easy to understand examples of the concepts he discusses.
🎧 Check out The Essential Guide to Writing a Novel
🎤 What We Love: This podcast is like a nice, warm, writerly hug!
📝 About the Podcast: Wanting to find out how to start up, flourish and sustain a successful writing career? Tune in weekly to listen to two friends, Parul and Matt, as they dive into the creative minds of writers. From popular bloggers, poets, novelists and journalists they have a wide assortment of creative geniuses who share the secrets of crafting a successful and sustainable journey in creative writing.
A wonderful pick-me-up podcast for when you're lacking inspiration or feeling lonely in your writing.
🎧 Check out London Writers' Salon
🎤 What We Love: Celebrates all of the stages of writing!
📝 About the Podcast: If you're looking for a fun escape alongside some compelling insight into the writers' realm then The Writers' Hangout is where you need to be! This insightful new podcast for writers maneuvers through the many stages of writing, from the initial influences for the first drafts right through to the end and everything in between!
Sandy Adomaitis and Terry Sampson drop a weekly episode on Sundays where they take you on a new creative adventure to explore the minds of film and television writers. With SO much knowledge to gain, The Writers' Hangout is a must listen!
🎧 Check out The Writers' Hangout
🎤 What We Love: The lightheartedness dive into writing life!
📝 About the Podcast: Welcome to WOTpod (in other words, Writers Off Topic)! If you're looking for a frivolous, tongue-in-cheek kind of podcast, then look no further! With Craig Hallam and Miranda Dickinson loose on the microphone, you can expect nothing more than honest publishing, writing and editing advice. With both Craig and Miranda being bestselling authors you can foresee an epic episode bursting with good energy and writing advice.
🎧 Check out Writers Off Topic Podcast
🎤 What We Love: An informative podcast for non-fiction writing or business books.
📝 About the Podcast: Creative Happy Writers is a motivational and empowering podcast that grants you all the essential tools to provide you with a successful writing journey. Host Steph Caswell beautifully articulates how you can write a non-fiction book within your niche.
She produces mini bite-size episodes highlighting topics such as "Embracing the Blank Page—What to do when you've lost your writing mojo," right through to "The Science of Storytelling in Non-Fiction: Build connection and inspire your readers."
This is the perfect podcast for you if you're just not sure on where to start. With the guidance of Creative Happy Writers the feeling of being overwhelmed seems to effortlessly disappear.
🎧 Check out Creative Happy Writers
🎤 What We Love: How the power of storytelling can unlock and pave the way!
📝 About the Podcast: If you're looking to successfully challenge the power of storytelling and use it in business, then this is THE podcast! Even though Nicola J. Rowley does not directly speak to her audience about 'writing a book' as such, her influences through this podcast can be extremely beneficial to authors, writers and bloggers.
With amazing tools to show how to unlock the story potential for you and your brand, Nicola has an array of interviews with business leaders, journalists and celebrities to help you create the perfect writing piece!
🎧 Check out The Power of Storytelling
🎤 What We Love: Mother-empowerment!
📝 About the Podcast: A podcast that gives voice to the many super-human Mums, who are conquering the daily routine of "Mumming" yet, have an amazing outlet via WATK where they can release their visionary flare by finding time to write creatively.
WATK is a community arts project, which enables mothers of young children to find time to write with woman ruling the roost! With Sam and Anna interviewing various women writers, this podcast is one to watch for as it's full of inspiration and zest!
🎧 Check out Writing Around the Kids
🎤 What We Love: The charming nature of this show!
📝 About the Podcast: The Writer's Voice is like the VIP section of The New Yorker's ritzy podcast hangout, where fiction, poetry, and radio hours sway together. But what gives The Writer's Voice that exclusive velvet-rope charm? It's all in the name!
In this show, writers don't just birth their pieces onto the page—they cradle them into a microphone, lending an extra layer of intimacy. The New Yorker's glitz, it's attracting some of the best chart-topping writers of today.
So, if you're a writer looking to understand how our current slice of history is getting inked onto the page, this podcast is your golden ticket. Consider this your friendly nudge in the right direction.
🎧 Check out The Writer's Voice
🎤 What We Love: The mighty creativity hacks for writers everywhere
📝 About the Podcast: Say hello to The Writer Files, hosted by your friendly neighborhood writer-detective, Kelton Reid. He here's to unearth the secret recipes for productivity and creativity in the world of writing. Intrigued yet?
The guest list boasts the likes of John Scalzi, the genius behind "Old Man's War"; Greg Iles, the flame of "Natchez Burning"; Jay McInerney, the illuminator of "Bright Lights, Big City"; and Kevin Kelly, the founding father of WIRED magazine.
Recent episodes includes titles like "How to Stay Creative with Bestselling Author Austin Leon" and "The Writer's Brain on Productivity v. Creativity." So grab your earbuds, get comfy, and let's dive into the fascinating world of The Writer Files. It's like a celebration for your creativity!
🎧 Check out The Writer Files
There we have it, 10 new podcasts for writers 2023 for you to check out and possibly add to your listen list. Let us know if we've helped you discover a new favorite and if you know of a great writing podcast we missed, help a fellow writer out and mention it!
Previous Post
Is Book Writing Profitable? 5 Unique Perspectives To Consider
Op-Ed Writing: 10 Markets That Pay Freelancers for Views & Opinions
Related Posts
4 Steps to Writing a Winning Food Blog: Become a Celebrated Food Blogger
So, you want to learn how to make it as a food blogger. That's awesome! The food blogging industry has grown, shifted and changed over the years but it's still as popular as ever.
16 Unique Jobs That Involve Writing
While most of us know that professional writers need to write for work, a lot of people forget that there are plenty of jobs that involve writing. If you ever have to communicate with other people or share knowledge, you most likely need to have solid writing skills...
Writing Fellowships for 2023 and 2024 Now Accepting Applications
Are you an aspiring or professional writer? Are you looking for an opportunity to focus on your craft and get paid while doing it? If this describes you than applying for writing fellowships might be a good fit for you and your goals. 
The Creative Writing Podcast is here to aid in helping you to enhance your craft. There will be writing games, pep talks, challenges, writing resources to help you along. We'll also be showcasing the works of writers on our shows, allowing them to discuss it in a live forum. Published authors get a lot of attention for what they do, but some times they forget that they were once like us: Writing for fun not quite for the glory. http://thecreativewritingpodcast.blogspot.com/ Email: [email protected] Feedback line: 206 - 666 - 1974
The Creative Writing Podcast Monique stone
3.8 • 5 Ratings
NOV 3, 2009
4. What's better the book or the Movie Part 2 (forum episode)
Part 2 How to use flashbacks in your stories, Music to listen to while you write, Ainme, what is the biggest cliche in writing, Movies VS Books and Would you want your book made in to a movie. Host: Connie Co-Host: Micen Forum Guests: Sahar, Micen, Joseph & Fiametta Ray In the Chat: Erin & Sly
3. What's better the book or the Movie Part 1(forum episode)
How to use flashbacks in your stories, Music to listen to while you write, Ainme, what is the biggest cliche in writing, Movies VS Books and Would you want your book made in to a movie. Host: Connie Co-Host: Micen Forum Guests: Sahar, Micen, Joseph & Fiametta Ray In the Chat: Erin & Sly http://crativewritingpodguide.blogspot.com/2009/06/episode-3-flashbacks-1x03-3.html
National Writing Year - Episode 2
In Episode 2 Connie and Sahar introduce the concept of National Novel Writing Year. They explain what it is and how it helps keep them motivated. They also talk about character journals and the use of them in getting to know characters. Finally, the girls read their answers to the challenge from the first episode to give their readers examples of what's expected.
2. Episode 1: "Write or Die" (1x01) #1
The writing tool Write or Die, the usage of plotting time lines and the difference between first and third perspective are discussed in the pilot episode. Keri, a.k.a Sly is interviewed before reading from her novel Sub Rosa. The live talk forum has an open discussion about her work as well as their opinions on the topics. The first writing challenge was given. Feedback line: 206 - 666- 1974 Creative Writing site: http://thecreativewritingpodcast.blogspot.com/ Write or Die website: http://lab.drwicked.com/writeordie.html
1. Introduction to Podcast
Hey everybody! This is your favorite manic blonde, back with a whole new podcast. This time I'm bringing to you The Creative Writing podcast. We're looking to bring independent writers to the forefront. We'd like to showcase their talent and give them a spotlight. Our object is to bring unpublished writers together in a large writing community. To see what we're doing, visit http://thecreativewritingpodcast.blogspot.com. On top of having writers on to read their stuff, my co host and I will be bringing you resources and other material to help you craft your skills.
© Copyright 2020 Monique stone
Customer Reviews
With work, can be alot better.
First things first, I think investing in a better quality microphone would be benificial, somtimes it was hard to hear the host. I think a little more planning and enhusiasm would go a long way too, I know you guys are interested enough in writing to start a podcast, but I'd like to hear more of that. Also on the planning side, I would have a clear objective on whats going to be discussed who your going to speak with and when. The episode I listened to seemed to have multiple guests and diverged into the chat room too much for my taste. Break it up into segments, and I would say don't be afraid to talk to your guests before hand so you can talk about the best stuff. Somthing like intro, have a guest.. ask 5 questions, move on to next segment. and then ask the chat rooms for tips or somthing. Remember you don't have to answer everybody...jsut whatever "benifits" the show and I would say to host co-host and so forth just work on projecting your voice, and saying umm alot, to the audience it sounds like your just making it up as you go along, which can be fine somtimes but needs to be regulated. Constructive critisism out of the way, I love that your aiming this at unpublished young authors, I think it would be in everyone's best interest if you talked ahead of time, to establish somthigns about them, and maybe feature, A more delevoped unpublished author, and then maybe somone who's just getting started. Again I think it's really a planning thing, I would cut the time in half too. I'll check back in to see how you guys are doing in the future. I think your on the right track!
This is a great podcast. It doesn't matter if someone doesn't know how to do one point of writing, the point is to listen and try to learn something new. Also, considering that the podcast will be featuring independant and unpublished writers the other commentor needs to learn how to listen to what the hosts are saying. :)
This show is great
I really enjoy how you ladies break down the ends and outs of writing keep it up love the show
Top Podcasts In Arts