A Speech on "Journal Writing Is Therapeutic."
Journal writing is a very beneficial process of recording some incidents, personal insights, various reflections and many more questions on various surrounding events or various personal topics.
Journal writing practices and projects assigned in some classes can also depict or include the experiences and thoughts of the individual about their daily experiences, reading practices, current occurrences or some science experiments as well. Journal writing or entries are one type of reflective writing, in which you can use the notes to consider and respond to something you have experienced or learned.
However, all types of journal entries should not only shows or summarize what any person has learned, nor should they only depict your mental conditions or feelings. On the other hand, they should in many cases show and can prove your ability to continue and conduct a special critical inquiry. The term, critical inquiry, relates to the processes involved in collecting and defining various ideas or information.
Journal writing can help you in overcoming various addictions and reduce your chances of being weak or relapsing. Writing should not have been thought of as only a type of school assignment where you feel that you are being forced to make everything to appear good and suitable for attaining a good grade. Journal writing is one of the cheapest and commonly available forms of treatment or therapy.
In this therapyy, what you note down for only fifteen minutes per day can easily help you to see yourself in a totally new light and also can inspire and motivate you to improve in the process of your recovery.
There are many different examples and procedures of journaling that you can follow. You can daily write a diary where you write about all your experiences and the events that happened to you and around you every day. There are various spiritual journals where one can note down about their mental and spiritual development by showing many instances.
A stream of consciousness journal is the special type of journal where you can write about those things that is going on and on in your head without any editing or without worrying about the mistakes related to spelling, grammar or punctuation as well. A gratitude journal is a different type of journal where you note down about the various and different positive things and events that have happened to you or around you which is very good for those who in maximum cases try to negatively about yourself and also the world.
On the other hand an exercise or health related journal can always help you to follow and maintain the healthy lifestyle instructions and routes which you are following every day.
When an individual writes anything in a journal, they can learn more about themselves and also can see or follow the patterns of their tendency or behavior as well. Journaling can also helps us immensely in reducing our anxiety and mental stress by helping us to express what we are really feeling inside us and be able to convey our true emotions out on paper.
Journaling also helps to have the chance to be honest with yourself about your various bad qualities like your addiction, some bad characteristics or bad behavior, or the tendency to make unwise decisions.
Writing down your desires and also your goals can give you a better view and chance of attaining those goals with more success in the future. A journal can be regarded as the document or book of your life which always proved to be very useful and inspiring to do far better in your life.
Similar Posts:
Mental Health Awareness Day Wishes, Quotes, Messages, Captions, Greetings, Images
23+ Speech on School May Ignite a Learning Revolution!
525+ Good Night Messages For Him To Steal His Dreams! (Images)
350+ Goodbye And Good Luck Messages That'll Bring Tears to Your Eyes! (Images)
551+ Energized Good Morning Messages To Power Up Day! (Images)
"Business, marketing, and blogging – these three words describe me the best. I am the founder of Burban Branding and Media, and a self-taught marketer with 10 years of experience. My passion lies in helping startups enhance their business through marketing, HR, leadership, and finance. I am on a mission to assist businesses in achieving their goals."
Ask a Question
Toll Free Numbers
Hospitals and Clinics
Regional Benefits Offices
Regional Loan Centers
Cemetery Locations
Whole Health Library
Whole Health Library Home
Whole Health
Get Started
Implementation
Professional Care
Passport to Whole Health
Veteran Handouts
About the Authors
Veterans Health Administration
Health Benefits Home
Apply Online
Veteran Eligibility
Active Duty
Families of Veterans
Women Veterans
Health Insurance
Make a Payment
Community Care Home
For Veterans
For Providers
Forms & Publications
Veterans Enrolled in VA Health Care
Veterans Not Enrolled in VA Health Care
Family Members
Frequently Asked Questions
Schedule a VA Appointment
Caregiver Support
Urgent Care
See All Conditions & Treatments (A-Z)
Mental Health Home
Suicide Prevention
Substance Abuse
Military Sexual Trauma
Research (MIRECC)
Military Exposures
Rehabilitation
Spinal Cord Injury
Womens Health Issues
MyHealtheVet
Quitting Smoking
Vaccines & Immunizations
Flu Vaccination
Prevention / Wellness
Public Health
Weight Management (MOVE!)
Whole Health Program
Hospitals & Clinics
Veterans Canteen Service (VCS)
Research Home
About VA Research
News, Events and Media
Research Topics
For Researchers
Research Oversight
Readjustment Counseling (Vet Centers)
War Related Illness & Injury Study Center
Homeless Veterans
Returning Service Members
Rural Veterans
Seniors & Aging Veterans
Health Care Jobs (VA Careers)
Travel Nurses
Vets in the Workplace
VA for Vets
Performance Based Interviewing
Clinical Trainees (Academic Affiliations)
Talent Management System (TMS)
VA Learning University (VALU)
Libraries (VALNET)
VA Software Documentation Library (VDL)
Learn about VHA
Access and Quality Data
VA/DOD Clinical Practice Guidelines
Medical Inspector
Patient Safety
Administrative
Therapeutic Journaling
Download PDF
What Is Therapeutic Journaling?
Therapeutic journaling is the process of writing down our thoughts and feelings about our personal experiences. This kind of private reflection allows us to sort through events that have occurred and problems that we may be struggling with. It allows us to come to a deeper understanding about ourselves, with a different perspective on these difficulties. Therapeutic journaling differs from more traditional diary writing, which involves recording the details of daily events. In contrast, therapeutic journaling is an internal process of using the written word to express the full range of emotions, reactions, and perceptions we have related to difficult, upsetting, or traumatic life events. Along the way, this can mean writing ourselves to better emotional and physical health and a greater sense of well-being.
The Therapeutic Writing Protocol
Therapeutic journaling can be done by keeping a regular journal to write about events that bring up anger, grief, anxiety, or joy that occur in daily life. It can also be used more therapeutically to deal with specific upsetting, stressful, or traumatic life events. An expressive writing protocol developed by Dr. James Pennebaker is the most widely used and researched method utilized in clinical practice. This writing protocol has been linked to improvements in both physical and psychological health. It has been used in non-clinical and clinical populations. The expressive writing protocol consists of asking someone to write about a stressful, traumatic or emotional experience for three to five sessions, over four consecutive days, for 15-20 minutes per session. Research has found it to be useful as a stand-alone clinical tool or as an adjunct to traditional psychotherapies.
How It Works
Emotional expression has been found to be good for our health. It enhances our immune system functioning. When upsetting or traumatic events occur, we often are not able to fully process what happened, and the event and the emotions around what occurred become stuck in our memory. The simple act of expressing thoughts and feelings on paper about challenging and upsetting events can allow us to move forward by expressing and letting go of the feelings involved. Expressive writing also provides an opportunity to construct a meaningful personal narrative about what happened. It brings clarity and enables us to place our experience into the context of our larger place in the world.
Over the past 25 years, a growing body of research has demonstrated the beneficial effects that writing about traumatic or stressful events has on physical and emotional health. Dr. Pennebaker, one of the first researchers in this area, found that writing about emotionally difficult events or feelings for just 20 minutes at a time over four consecutive days was associated with both short-term increases in physiological arousal and long-term decreases in health problems, such as immune system functioning. [1] Smyth conducted a meta-analysis of 13 studies of written emotional expression with healthy participants and found specific benefits in objective or self-reported physical health, psychological well-being, physiological functioning, and general functioning outcomes. [2] Frisina et al. conducted a meta-analysis of nine studies on written emotional disclosure on clinical populations and found significant benefit for health outcomes in medically ill populations but did not find any psychological health outcomes in psychiatric populations. [3]
Who Can Benefit
Expressive writing has been found to produce significant benefits for individuals with a variety of medical conditions including: [4]
Lung functioning in asthma
Disease severity in rheumatoid arthritis
Pain and physical health in cancer
Immune response in HIV infection
Hospitalizations for cystic fibrosis
Pain intensity in women with chronic pelvic pain
Sleep-onset latency in poor sleepers
Post-operative course
In addition, it can be helpful for assistance with specific life circumstances, including:
Break-up with life partner [5]
Death of loved one [6]
Unemployment [7]
Natural disaster [8]
General stressful events [9]
In 2012, Emmerik, Reijntyes and Kamphuis conducted a meta-analysis investigating the efficacy of expressive writing for treatment of posttraumatic stress conditions (e.g. acute stress disorder and PTSD) and comorbid depressive symptoms. It resulted in significant and substantial short-term reductions in posttraumatic stress and depressive symptoms. There was no difference in efficacy between writing therapy and trauma-focused cognitive behavioral therapy. [10] Smyths 1998 review suggests that the effects of written emotional expression are substantial and similar in magnitude to the effects of other psychological interventions, many of which can be time-consuming and expensive. [2]
Expressive writing can therefore be considered an evidence-based treatment for posttraumatic stress and constitutes a useful treatment alternative for patients who do not respond to other evidence-based therapies. It may be especially useful for reaching trauma survivors in need of evidence-based mental health care who live in remote areas. Therapeutic journaling can also be a way to reach people who are unwilling or unable to engage in psychotherapy.
Expressive writing may be contraindicated for individuals who do not typically express emotions [11] or who have severe trauma histories or psychiatric disorders. [12] [13]
Therapeutic Journaling Instructions
This writing exercise is useful for dealing with emotional upheavals or traumas. It is a four-day writing program that has proven effective for improving mental and physical health. It is best to do your writing in a meaningful place, time and atmosphere, so think about finding a location where you will be undisturbed by others, your phone, e-mail, etc.
It is important to think about what your writing topic will be. You might pick an emotionally upsetting event that is bothering you. If you have faced a massive trauma, it is best not to write about it for several weeks afterwards, as it may be too difficult to deal with some of the emotions that arise around what happened. Trust where your writing takes you. You might start writing about a traumatic experience and then find yourself writing about something entirely different.
For the next four days, please write about an emotionally upsetting or traumatic event that has had a strong impact on you. During your writing, you are encouraged to explore your deepest emotions and thoughts about this difficult life experience. As you write about this topic, you might tie it to your relationships with others. You may relate it to your past, present, or future, or you may connect it with who you may have been, who you would like to be, or who you are now. You may write about the same general issues or experiences on all days of writing, or you may choose to write about different topics each day.
Keep in mind these few simple guidelines recommended by Pennebaker: [11]
Writing topic. You can write about the same event all four days or different events each day. What you choose to write about should be something that is extremely personal and important for you.
Length and frequency. Write for 15-20 minutes each day for four consecutive days if you can. It is a bit more effective than writing four days over the course of several weeks.
Write continuously. Once you begin writing, write continuously without stopping. Dont worry about spelling or grammar. If you run out of things to say, simply repeat what you have already written. Keep writing about the topic until the time is up.
Write only for yourself. You are writing for yourself and no one else. After you complete the expressive writing exercise, you may want to destroy or hide what you have written. Remember this writing can be for your eyes only.
What to avoid. If you feel that you cannot write about a particular event because it would be too upsetting, then dont write about it. Just write about events or situations that you can handle now.
What to expect. It is common for people to feel somewhat saddened or depressed after writing, especially on the first day or two. Know that this is completely normal, if this happens to you. Typically, the feeling usually lasts just a few minutes or a few hours. It is a good idea to plan some time to yourself after your writing session to reflect on the issues you have been writing about and support yourself in any emotions that come up.
Considerations. Writing about the same topic day after day for too many days is not helpful. If, after several sessions, you feel you are not making progress, then you might need to stop and contact a health care practitioner.
When to discontinue the journaling exercise . Writing exercises arent for everyone. If the writing exercise evokes strong feelings that you cannot cope with, stop immediately and do something soothing for yourself. Experiencing symptoms of hypervigilance, stress or distress are signals to discontinue this journaling exercise immediately. Take care of yourself by doing something like practice diaphragmatic breathing, reach out to a friend or loved one, or go for a walk to center and calm yourself. If you experience lingering negative feelings you might benefit some additional help. It is recommended to seek the professional advice of a psychologist, counselor, or physician to discuss these feelings and experiences.
Therapeutic Journaling was written by Shilagh A. Mirgain , PhD and by Janice Singles , PsyD (2016).
Veterans Crisis Line: Call: 988 (Press 1)
Social Media
Complete Directory
EMAIL UPDATES
Regulations
Web Policies
No FEAR Act
Whistleblower Rights & Protections
White House
Inspector General
Apply for Benefits
Apply for Health Care
Prescriptions
My Health e Vet
Life Insurance Online Applications
State and Local Resources
Strat Plan FY 2014-2020
VA Plans, Budget, & Performance
VA Claims Representation
Careers at VA
Employment Center
Vocational Rehabilitation & Employment
Minority Veterans
Plain Language
Surviving Spouses & Dependents
Adaptive Sports Program
ADMINISTRATION
Veterans Benefits Administration
National Cemetery Administration
U.S. Department of Veterans Affairs | 810 Vermont Avenue, NW Washington DC 20420
Last updated March 3, 2021
Get help from Veterans Crisis Line
Call 988 (Press 1)
Text to 838255
Chat confidentially now
Call TTY if you have hearing loss 1-800-799-4889
If you are in crisis or having thoughts of suicide, visit VeteransCrisisLine.net for more resources.
Southeast Asia
Central Asia
Games & Apps
Entertainment
Advertise with us
Contribute & Earn

6 Reasons Why Journal Writing Is Therapeutic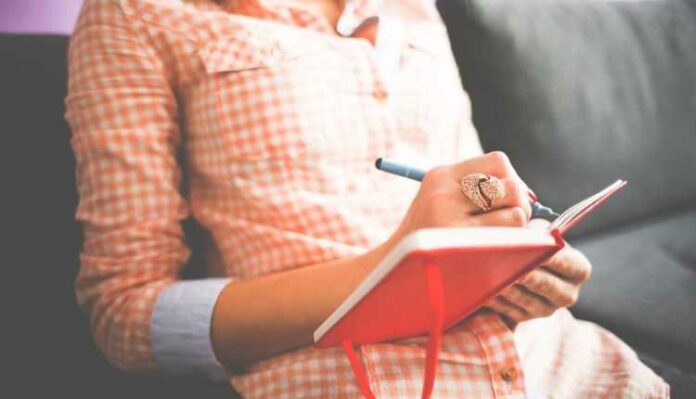 Journal writing is writing therapy. At least 1 Billion people maintain a diary worldwide. People often maintain a diary to put their thoughts into words. Therapeutic writing exercises include meditation, yoga, and exercise, keeping a journal, etc. Here we will talk about Journal writing being a journal therapy for depression and how to journal for mental health.
According to therapists and researchers, it is a perfectly healthy outfit. It is a self-improvement tool. Through Journaling, you stop for a moment to revise, remember, and replay your whole day; you give a thought to everything that happened to you and write what you feel is important.
Also, Read How To Enjoy Your Own Company, Especially When You are an Introvert?
It gives you mental clarity.
Writing your emotions, feelings, thoughts, and perspectives about things and situations enables you to gain mental and emotional clarity.
Keeping a record helps us to express difficult matters. Trying to express what we feel as a person about things helps us better understand who we are and what we should do next.
Writing helps us overcome emotional dilemmas. It provides us the time to process everything that is going in our lives and then thinks of ourselves and works on ourselves.
The action of writing things down relieves tension. It helps in sketching out ideas and improves mental health.
Helps in self-understanding
We read our previous record and founds out the changes we have gone through in a matter of time. Therapeutic writing exercises help our brain get the incentive.
We access previous matters, know what our perception is. It validates experiences to understand ourselves better.
It develops a sense of self. It helps you understand yourselves and the people around you. It helps you know who is important for you, you are important for whom and which person affects you, and above all, what you need to do about it.
Journaling keeps our minds at ease and heart at peace. Our Journal becomes more like a friend to us. We can share anything, and that way, our secrets do not burden us. Also, all our secrets will be safely secured as our dear Journal will never open its mouth by herself.
Although, yeah, you have to keep your Journal a secret. Because she may not open her mouth, but others can make her mouth open and read it. So please keep it to yourself.
It heals you. It helps you overcome your traumas, relationship problems, and emotional dilemmas. Therefore, it is often used to treat conditions like anxiety, depression, post-traumatic stress, low self-esteem, and even communication skills.
Stand-Alone Modality
Writing is considered a stand-alone modality, just like art therapy or music therapy. It allows you to express yourself without thinking about others. It gives you certainty, ideas, thoughts without coming to facts.
Feelings are expressed in psychology as a science with infinite locks, and every lock has infinite keys, but only one opens up the lock. Journaling opens that lock for you.
A friend in need
No one can understand us better than we do. It's like having your soul as your best friend, who will never judge you nor will complain about anything. Especially she will not complain about your flaws, and your Journal will accept you as you are.
You always have a best friend to share a part of yourself with.
A Caregiver
Maintain your Journal with photographs, emojis, drawings, dialogues, and time entries if possible; it increases the feel and weight of it and helps estimate the conditions of a particular time.
Journaling appears to be an up-and-coming technique to use for counselling caregivers. Various people maintain blogs or a series of letter to oneself. I keep letters.
Celebrities who keep a Journal
Various Celebrities maintain a diary. Lady Gaga shares blogs on her website. Jennifer Aniston has been maintaining a journal since she was 13. Emma Watson and Joseph Gordon Levitt are some more celebrities who keep a diary.
Emma Watson says about her diary, "They've given me a place in which I can try to figure myself out because those kinds of ideas feel too personal to put out into the public or even discuss with anyone else."
The best example of journal writing is the book we all have read or at least heard about, "The diary of a young girl", the story of a Jewish girl ", Anne Frank". Her diary is a living record of Adolf Hitler's cruelty. It's like a journal Therapy for depression.
How to Journal for mental health?
Try to write everything that is on your mind. Although, don't write every detail in too much detail. Write in detail which is important and worth mentioning according to yourself.
Also, write emotions without censoring. It should be your side of the view because it's your story. It shouldn't be judgemental.
And here is an idea. Journals are very private. They have to be kept private. If you feel like no one should know about you keeping a journal, make an email ID. You can make another email ID by a nickname and then mail it from your real ID to this ID.
You can even add photos and videos this way.
Penning down the day is a great way of ending your day. It reflects you. Sometimes we write only a few words and sometimes whole pages. It's the emotional range of us in particular situations and how they affect us.
Adolf Hitler
bullet journal
journal page

LEAVE A REPLY Cancel reply
Log in to leave a comment
Latest Updates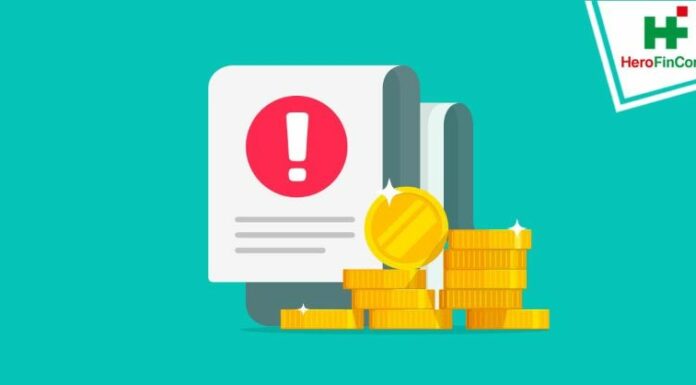 Why you should not take a loan from Hero FinCorp

Tata Technologies IPO: Anchor Investors Inject Rs 791 Crore Confidence

Dubai's Skyward Ascent: Unveiling the Future Mega-Airport Beyond 2030 with Global Prowess

Boycott of Diwali Celebrations Reflects Growing Political Voice of Indian American Community

Political Turmoil Unfolds as Mahua Moitra Contends with Ethics Committee Probe Amid Cash-for-Query Allegations
Stay updated - subscribe to newsletter, let us know.
Join as a Content Writer
Meet the team
Terms of Service
Code Of Ethics
DMCA Takedown
Contributors' Guidelines
Cookies Policy
GDPR Compliance
Privacy Policy
Writing Therapy: How to Write and Journal Therapeutically
Of course, the answer to that question will be "yes" for everyone!
We all fall on hard times, and we all struggle to get back to our equilibrium.
For some, getting back to equilibrium can involve seeing a therapist. For others, it could be starting a new job or moving to a new place. For some of the more literary-minded or creative folks, getting better can begin with art.
There are many ways to incorporate art into spiritual healing and emotional growth, including drawing, painting, listening to music, or dancing. These methods can be great for artistic people, but there are also creative and expressive ways to dig yourself out of a rut that don't require any special artistic talents.
One such method is writing therapy. You don't need to be a prolific writer, or even a writer at all, to benefit from writing therapy. All you need is a piece of paper, a pen, and the motivation to write.
Before you read on, we thought you might like to download our three Positive Psychology Exercises for free . These science-based exercises will explore fundamental aspects of positive psychology including strengths, values and self-compassion and give you the tools to enhance the wellbeing of your clients, students or employees.
This Article Contains:
Benefits of Writing Therapy
How to: journaling for therapy, writing ideas & journal prompts, exercises and ideas to help you get started, a take-home message, what is writing therapy.
Writing therapy, also known as journal therapy, is exactly what it sounds like: writing (often in a journal)  for therapeutic benefits.
Writing therapy is a low-cost, easily accessible, and versatile form of therapy . It can be done individually, with just a person and a pen, or guided by a mental health professional. It can also be practiced in a group, with group discussions focusing on writing. It can even be added as a supplement to another form of therapy.
Whatever the format, writing therapy can help the individual propel their personal growth , practice creative expression, and feel a sense of empowerment and control over their life (Adams, n.d.).
It's easy to see the potential of therapeutic writing. After all, poets and storytellers throughout the ages have captured and described the cathartic experience of putting pen to paper. Great literature from such poets and storytellers makes it tempting to believe that powerful healing and personal growth are but a few moments of scribbling away.
However, while writing therapy seems as simple as writing in a journal , there's a little more to it.
Writing therapy differs from simply keeping a journal or diary in three major ways (Farooqui, 2016):
Writing in a diary or journal is usually free-form, where the writer jots down whatever pops into their head. Therapeutic writing is typically more directed and often based on specific prompts or exercises guided by a professional.
Writing in a diary or journal may focus on recording events as they occur, while writing therapy is often focused on more meta-analytical processes: thinking about, interacting with, and analyzing the events, thoughts, and feelings that the writer writes down.
Keeping a diary or journal is an inherently personal and individual experience, while journal therapy is generally led by a licensed mental health professional.
While the process of writing therapy differs from simple journaling in these three main ways, there is also another big difference between the two practices in terms of outcomes.
These are certainly not trivial benefits, but the potential benefits of writing therapy reach further and deeper than simply writing in a diary.
For individuals who have experienced a traumatic or extremely stressful event, expressive writing guided purposefully toward specific topics can have a significant healing effect. In fact, participants in a study who wrote about their most traumatic experiences for 15 minutes, four days in a row, experienced better health outcomes up to four months than those who were instructed to write about neutral topics (Baikie & Wilhelm, 2005).
Another study tested the same writing exercise on over 100 asthma and rheumatoid arthritis patients, with similar results. The participants who wrote about the most stressful event of their lives experienced better health evaluations related to their illness than the control group, who wrote about emotionally neutral topics (Smyth et al., 1999).
Expressive writing may even improve immune system functioning, although the writing practice may need to be sustained for the health benefits to continue (Murray, 2002).
In addition to these more concrete benefits, regular therapeutic writing can help the writer find meaning in their experiences, view things from a new perspective, and see the silver linings in their most stressful or negative experiences (Murray, 2002). It can also lead to important insights about yourself and your environment that may be difficult to determine without focused writing (Tartakovsky, 2015).
Overall, writing therapy has proven effective for different conditions and mental illnesses, including (Farooqui, 2016):
Post-traumatic stress
Obsessive-compulsive disorder
Grief and loss
Chronic illness issues
Substance abuse
Eating disorders
Interpersonal relationship issues
Communication skill issues
Low self-esteem
Download 3 Free Positive CBT Exercises (PDF)
These detailed, science-based exercises will equip you or your clients with tools to find new pathways to reduce suffering and more effectively cope with life stressors.
Download 3 Free Positive CBT Tools Pack (PDF)
By filling out your name and email address below.
There are many ways to begin writing for therapeutic purposes.
If you are working with a mental health professional, they may provide you with directions to begin journaling for therapy.
While true writing therapy would be conducted with the help of a licensed mental health professional, you may be interested in trying the practice on your own to explore some of the potential benefits to your wellbeing. If so, here there are some good tips to get you started.
First, think about how to set yourself up for success:
Use whichever format works best for you, whether it's a classic journal, a cheap notebook, an online journaling program, or a blog.
If it makes you more interested in writing, decorate or personalize your journal/notebook/blog.
Set a goal to write for a certain amount of time each day.
Decide ahead of time when and/or where you will write each day.
Consider what makes you want to write in the first place. This could be your first entry in your journal.
Next, follow the five steps to WRITE (Adams, n.d.):
W – What do you want to write about? Name it.
R – Review or reflect on your topic. Close your eyes, take deep breaths, and focus.
I – Investigate your thoughts and feelings. Just start writing and keep writing.
T – Time yourself. Write for five to 15 minutes straight.
E – Exit "smart" by re-reading what you've written and reflecting on it with one or two sentences
Finally, keep the following in mind while you are journaling (Howes, 2011):
It's okay to write only a few words, and it's okay to write several pages. Write at your own pace.
Don't worry about what to write about. Just focus on taking the time to write and giving it your full attention.
Don't worry about how well you write. The important thing is to write down what makes sense and comes naturally to you.
Remember that no-one else needs to read what you've written. This will help you write authentically and avoid "putting on a show."
It might be difficult to get started, but the first step is always the hardest! Once you've started journaling, try one of the following ideas or prompts to keep yourself engaged.
Here are five writing exercises designed for dealing with pain (Abundance No Limits, n.d.):
Write a letter to yourself
Write letters to others
Write a poem
Free write (just write everything and anything that comes to mind)
Mind map (draw mind maps with your main problem in the middle and branches representing different aspects of your problem)
If those ideas don't get your juices flowing, try these prompts (Farooqui, 2016):
Journal with photographs – Choose a personal photo and use your journal to answer questions like "What do you feel when you look at these photos?" and "What do you want to say to the people, places, or things in these photos?"
Timed journal entries – Decide on a topic and set a timer for 10 or 15 minutes to write continuously.
Sentence stems – These prompts are the beginnings of sentences that encourage meaningful writing, such as "The thing I am most worried about is…" "I have trouble sleeping when…" and "My happiest memory is…"
List of 100 – These ideas encourage the writer to create lists of 100 based on prompts like "100 things that make me sad" "100 reasons to wake up in the morning," and "100 things I love."
Tartakovsky (2014) provides a handy list of 30 prompts, including:
My favorite way to spend the day is…
If I could talk to my teenage self, the one thing I would say is…
Make a list of 30 things that make you smile.
The words I'd like to live by are…
I really wish others knew this about me…
What always brings tears to your eyes?
Using 10 words, describe yourself.
Write a list of questions to which you urgently need answers.
If you're still on the lookout for more prompts, try the lists outlined here .
6 Ways to process your feelings in writing – Therapy in a Nutshell
As great as the benefits of therapeutic journaling sound, it can be difficult to get started. After all, it can be a challenge to start even the most basic of good habits!
If you're wondering how to begin, read on for some tips and exercises to help you start your regular writing habit (Hills, n.d.).
Start writing about where you are in your life at this moment.
For five to 10 minutes just start writing in a "stream of consciousness."
Start a dialogue with your inner child by writing in your nondominant hand.
Cultivate an attitude of gratitude by maintaining a daily list of things you appreciate, including uplifting quotes .
Start a journal of self-portraits.
Keep a nature diary to connect with the natural world.
Maintain a log of successes.
Keep a log or playlist of your favorite songs.
If there's something you are struggling with or an event that's disturbing you, write about it in the third person.
If you're still having a tough time getting started, consider trying a "mind dump." This is a quick exercise that can help you get a jump start on therapeutic writing.
Researcher and writer Gillie Bolton suggests simply writing for six minutes (Pollard, 2002). Don't pay attention to grammar, spelling, style, syntax, or fixing typos – just write. Once you have "dumped," you can focus on a theme. The theme should be something concrete, like something from your childhood with personal value.
This exercise can help you ensure that your therapeutic journal entries go deeper than superficial diary or journal entries.
More prompts, exercises, and ideas to help you get started can be found by following this link .
In this piece, we went over what writing therapy is, how to do it, and how it can benefit you and/or your clients. I hope you learned something new from this piece, and I hope you will keep writing therapy in mind as a potential exercise.
Have you ever tried writing therapy? Would you try writing therapy? How do you think it would benefit you? Let us know your thoughts in the comments!
Thanks for reading, and happy writing!
We hope you enjoyed reading this article. Don't forget to download our three Positive Psychology Exercises for free .
Abundance No limits. (n.d.). 5 Writing therapy exercises that can ease your pain . Author. Retrieved from https://www.abundancenolimits.com/writing-therapy-exercises/.
Adams, K. (n.d.). It's easy to W.R.I.T.E . Center for Journal Therapy . Retrieved from https://journaltherapy.com/journal-cafe-3/journal-course/
Baikie, K. A., & Wilhelm, K. (2005). Emotional and physical health benefits of expressive writing. Advances in Psychiatric Treatment 11(5) , 338-346.
Farooqui, A. Z. (2016). Journal therapy . Good Therapy . Retrieved from https://www.goodtherapy.org/learn-about-therapy/types/journal-therapy
Hills, L. (n.d.). 10 journaling tips to help you heal, grow, and thrive . Tiny Buddha . Retrieved from https://tinybuddha.com/blog/10-journaling-tips-to-help-you-heal-grow-and-thrive/
Howes, R. (2011, January 26). Journaling in therapy . Psychology Today. Retrieved from https://www.psychologytoday.com/blog/in-therapy/201101/journaling-in-therapy.
Murray, B. (2002). Writing to heal. Monitor, 33(6), 54. Retrieved from http://www.apa.org/monitor/jun02/writing.aspx
Pollard, J. (2002). As easy as ABC . The Guardian . Retrieved from https://www.theguardian.com/lifeandstyle/2002/jul/28/shopping
Smyth, J. M., Stone, A. A., Hurewitz, A., & Kaell, A. (1999). Effects of writing about stressful experiences on symptom reduction in patients with asthma or rheumatoid arthritis: A randomized trial. Journal of the American Medical Association 281 , 1304-1309.
Tartakovsky, M. (2014). 30 journaling prompts for self-reflection and self-discovery . Psych Central . Retrieved from https://psychcentral.com/blog/archives/2014/09/27/30-journaling-prompts-for-self-reflection-and-self-discovery/
Tartakovsky, M. (2015). The power of writing: 3 types of therapeutic writing . Psych Central . Retrieved from https://psychcentral.com/blog/archives/2015/01/19/the-power-of-writing-3-types-of-therapeutic-writing/
Share this article:
Article feedback
What our readers think.
Hello, Such an interesting article, thank you very much. I was wondering if there was a particular strategy in which writing down questions produced answers. I started doing just that: writing down doubts and questions, and I found that answers just came. It was like talking through the issues with someone else. Is there any research on that? Is this a known strategy?
Hi Michael,
That's amazing that you're finding answers are 'arising' for you in your writing. In meditative and mindfulness practices, this is often referred to as intuition, which points to a form of intelligence that goes beyond rationality and cognition. This is a fairly new area of research, but has been well-recognized by Eastern traditions for centuries. See here for a book chapter review: https://doi.org/10.4337/9780857936370.00029
As you've discovered, journaling can be incredibly valuable to put you in touch with this intuitive form of knowing in which solutions just come to you.
This also reminds me of something known as the rubber ducking technique, which programmers use to solve problems and debug code: https://en.wikipedia.org/wiki/Rubber_duck_debugging
Anyway, hope that offers some food for thought!
– Nicole | Community Manager
I have never tried writing therapy, but I intend to. Its so much better than seeing the psychiatrist for my behavior issues, which nobody has even identified yet.
Hi great article, just wondering when it was originally posted as I wish to cite some of the text in my essay Many thanks
Glad you enjoyed the post. It was published on the 26th of October, 2017 🙂
Hope this helps!
Hi Courtney
I know you posted this blog a while ago but I've just found it and loved it. It articulated so clearly the benefits of writing therapy. One question – is there any research on whether it's better to use pen and paper or Ian using a PC/typing just as good. I can write much faster and more fluently when I use a keyboard but wonder whether there is a benefit from the physical act of writing writing with a pen. Thanks.
Great question. The evidence isn't entirely clear on this, but there's a little work suggesting that writing by hand forces the mind to slow down and reflect more deeply on what's being written (see this article ). Further, the process of writing uses parts of the brain involved in emotion, which may make writing by hand more effective for exploring your emotional experiences.
However, when it comes to writing therapy, the factor of personal preference seems critical! The issue of speed can be frustrating if your thoughts tend to come quickly. If you feel writing by hand introduces more frustration than benefits, that may be a sign to keep a digital journal instead.
Hope that helps!
Let us know your thoughts Cancel reply
Your email address will not be published.
Save my name, email, and website in this browser for the next time I comment.
Related articles
Experiential Therapy Guide: 24 Activities, Techniques & Examples
Therapy can be a lifesaving and life altering choice for individuals and families struggling with mental and emotional health issues. Unfortunately, 40-60% of families end [...]
Yoga Therapy: The Healing Potential of Yoga
Yoga therapy is a form of yoga that can help people of all levels, abilities, and ages. It is rooted in the ancient practice of [...]
Integrative Therapy: Definition, Techniques, & Examples
Psychotherapy offers a range of treatments to help clients deal with issues impacting their mental health and disrupting their lives. Yet choosing "the most effective [...]
Read other articles by their category
Body & Brain (42)
Coaching & Application (56)
Compassion (26)
Counseling (50)
Emotional Intelligence (24)
Gratitude (18)
Grief & Bereavement (21)
Happiness & SWB (39)
Meaning & Values (25)
Meditation (20)
Mindfulness (44)
Motivation & Goals (43)
Optimism & Mindset (32)
Positive CBT (25)
Positive Communication (20)
Positive Education (44)
Positive Emotions (30)
Positive Leadership (13)
Positive Psychology (32)
Positive Workplace (33)
Productivity (16)
Relationships (42)
Resilience & Coping (34)
Self Awareness (20)
Self Esteem (36)
Software & Apps (22)
Strengths & Virtues (30)
Stress & Burnout Prevention (33)
Theory & Books (44)
Therapy Exercises (35)
Types of Therapy (58)
3 Positive CBT Exercises (PDF)
Therapeutic Journaling: An Introduction & Guide to Writing for Your Mental Health
If you're feeling stressed, anxious, or down, try therapeutic journaling. While it's not a total replacement for therapy, it is one tool that can help you to create meaning and feel better, or serve as a helpful addition to traditional talking therapies.
Here's what to know about therapeutic journaling, plus guidelines and suggestions for keeping a therapeutic journal of your own!
Therapeutic journaling is a deep-dive into internal thoughts and experiences, in order to gain new self-perspective
Therapeutic journaling is the process of writing down our thoughts, emotions and experiences.
It differs from the process of recording daily events in a diary, which many of us are probably familiar with. Therapeutic journaling is about delving a little deeper; writing in a way that helps us to make sense of our internal experiences, learn, and gain new perspectives on our challenges.
Writing about our thoughts and emotions enables us to express them in a way that can help work through difficulties and move forward.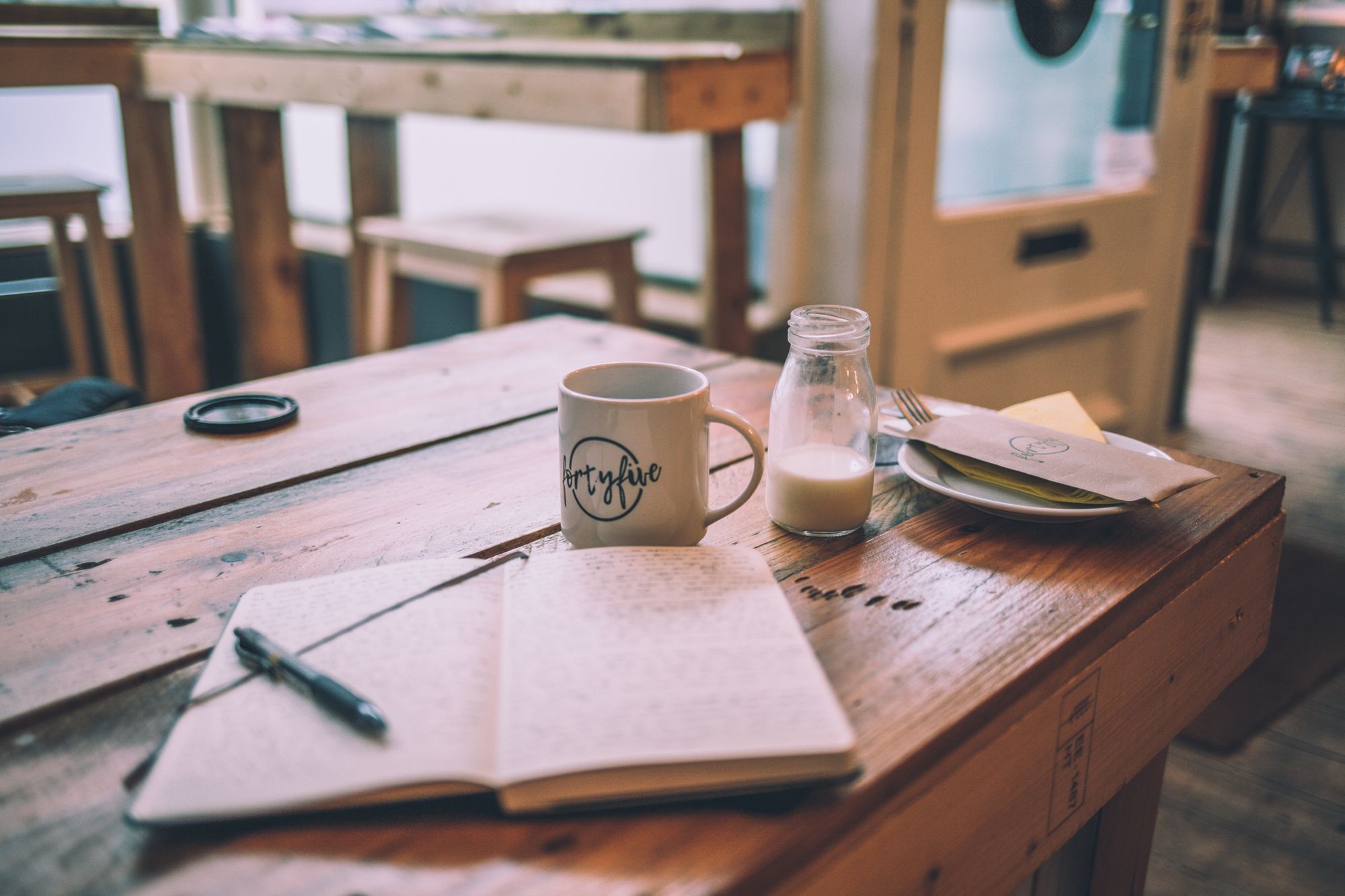 How to keep a therapeutic journal
There is no right or wrong way to keep a therapeutic journal. However, the following tips might help you to get started:
Create a routine of your journaling habits
Many people begin journaling with the best intentions, but find that the habit is difficult to establish. Scheduling time in advance is one way to enhance your commitment to journaling.
For example, you might schedule that every day between 5 and 5:15 p.m., you'll write your journal entry.
Find somewhere quiet to write
Find somewhere quiet to sit and write, where you won't be disturbed by other people or alerts on your phone.
Decide on the topic you want to explore
Consider writing about any events that have brought up difficult emotions for you, such as sadness, anxiety, anger, shame or guilt.
(Please note that if the emotions are strong and you find it difficult to cope with them, it's best to stop writing and seek help from a therapist.)
Start writing!
You might spend 15 or 20 minutes exploring your thoughts and feelings about your difficult experience.
That said, there aren't limitations to what you write about, and many people find that the flow of writing leads them onto quite different thoughts and ideas. That's okay!
Let your ideas flow, without worrying too much about spelling or grammar.
Try to write every day for two weeks (or however long it takes you to form new habits), even if it's only just for a few minutes.
Sample prompts for a therapeutic journal
A prompt for your journaling may help get your creative and healing juices flowing. Here are just a few to consider when starting out:
What are your five favorite qualities about yourself?
Write a letter to someone who has had a positive impact on your life.
List out three of the best compliments you've ever received.
Write down five positive things you'd like to remember the next time you're in a bad mood or spot.
List 10 things that make you smile, no matter what.
Write a letter of forgiveness to someone in your life who has caused you pain.
Write a letter of forgiveness to yourself for past actions you're not proud of.  
How therapeutic journaling can help mental health conditions
Journaling can help people who are experiencing symptoms of common mental health challenges such as:
It can also be a tool used to complement progress in talking therapies.
Additionally, researchers have found that therapeutic journaling can help people who are experiencing physical health problems such as chronic illnesses (1, 2).
However, if you have experienced trauma , journaling should be approached cautiously. It can create more distress if not undertaken with the help of a mental health professional. If you would like to journal, it's best to discuss in therapy first.
Benefits of therapeutic journaling
Therapeutic journaling can help improve physical and psychological wellbeing in various ways, by:
Keeping a record of ideas and concepts, or things you learn in therapy
Tracking your progress
Helping to make sense of thoughts and experiences, and organizing them in a meaningful way
Helping you to recognize patterns in thoughts, feelings or behavior
Providing an opportunity for self-reflection
Providing an opportunity to consider experiences from alternative perspectives or practice helpful thoughts
Helping to boost the immune system (1)
How therapeutic journaling works
It's likely that therapeutic journaling can help people in various ways. A recent study found that therapeutic journaling can help to improve psychological wellbeing by:
Reducing intrusive thoughts
Decreasing the avoidance of negative thoughts
Improving working memory
By doing this, it is thought people become able to deal with stress more effectively (3).
Therapy types to consider combining with therapeutic journaling
To maximize the effectiveness of therapy, try journaling as a complementary tool to just about any therapy type , including:
Cognitive Behavior Therapy (CBT)
Mindfulness Practices
Acceptance and Commitment Therapy (ACT)
Psychodynamic Therapy
Motivational Interviewing
Solution-Focused Therapy (SFT)
Holistic Therapy
Keeping a therapeutic journal can help you tap into deep-set emotions, and manage your mental health.
Whether you keep at it consistently, or save it for occasional use as part of your self-care arsenal, it's a great way to strengthen your mindfulness and self-reflection abilities.
Sources and references:
https://journals.sagepub.com/doi/abs/10.1111/j.1467-9280.1997.tb00403.x
https://www.americansforthearts.org/sites/default/files/338full.pdf
https://www.apa.org/monitor/sep01/keepdiary
http://projects.hsl.wisc.edu/SERVICE/modules/12/M12_CT_TherapeuticJournaling.pdf
Read Next: More On mental health topics
How to take a mental health day.
Mental health days help us recover our energy and avoid reaching a state of burnout. Here's how to take one.
6 Ways To Support A Loved One With Bipolar Disorder
For some, bipolar disorder symptoms are pervasive, even when taking medication. For this reason, having a good support system is key for leading a healthy life. If you're part of such a support system for a loved one, here are six ways to support someone with bipolar disorder.
8 Ways to Cope When Your Therapist is on Vacation
Everyone needs a vacation — including therapists. Here are 8 ways to cope when your therapist is out-of-office and unavailable.
Therapeutic journal writing & its benefits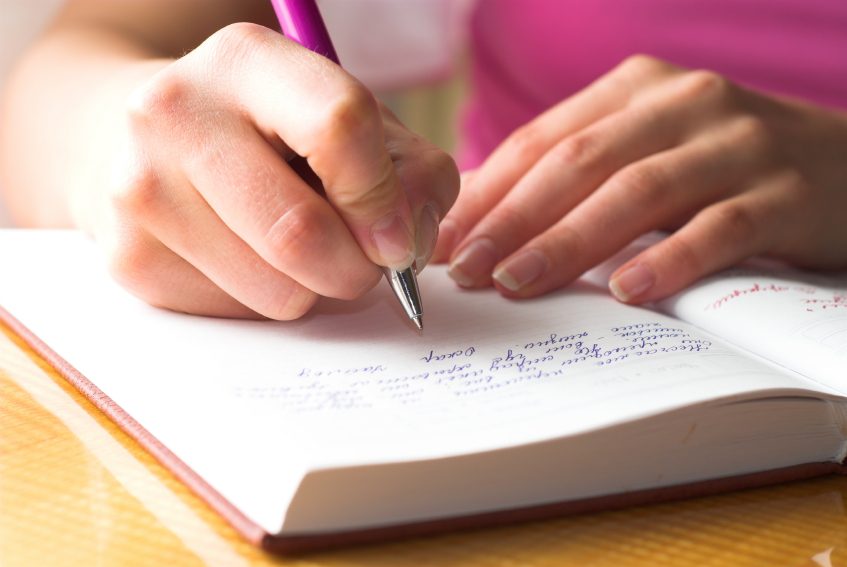 As a CBT therapist, one of the core therapy inputs I prescribe my clients is the "Journal Writing Method". Almost all of us do some kind of scribbling, writing, doodling in our daily lives. However, many of you won't know the right way of journal writing or diary writing. Some write for a passion, some right out of creativity, while some write in order to shed their emotions out.
From a therapeutic point of view, journal writing has many benefits. Some of them are:
It acts as a vent for pent-up emotions
It initiates clarity of expression
It helps in self-recognition, rejuvenation and motivation
It improves memory, concentration and eye-hand coordination
It helps release negative energies, negative thoughts and maladaptive cognitive processes.
Method of Journal Writing:
If you are someone who likes innovative ways of expressing your emotions, you can maintain a journal that is filled with creative pictures, photos, poems and so on. You can use the pen-paper mode here. However, if you are someone who likes to maintain your privacy…you can opt for the online mode of journal writing.
STEP 1 – CATHARSIS: Write about anything and everything that comes to your mind or creating negative/positive state in your mind. This step acts as a vent to the pent-up emotions or feelings within you and makes your mind lighter.
STEP 2 – TARGETED THINKING: Write about the most important thing that has been running in your mind throughout the day. It could be a long lost memory, or any situation created in the present day, about a remark by a person. Anything that tends to disturb or excite your mind throughout.
STEP 3 – UNRESOLVED ISSUES AND AIM: We should try to fix any unresolved issue of the day related to any person or situation. Because if it lingers for a longer time, then we will be literally churned by it time and again. Therefore it is always wise to resolve the issue then and there. If the issue is not resolved or if its next to impossible to resolve then the mental blockage related to it should be taken out of the mind immediately. Thats why while diary entry you need to write down the mental block related to the unresolved issue.
STEP 4 – PLANNING: The next stage is to write about your long term and short term plans = things you want to achieve or want to happen. Make strategic plans to achieve you goals , both short and long-term.
STEP 5 – CELEBRATION: Write words of praise for yourself and celebrate even the smallest accomplishment / success of the day.
Journal writing, if done on a regular basis, can have immensely positive effects. No matter how busy you are, how tired you are or how emotionally broken down you are… Just take some "me" time for you and jot down some lines. You will see a positive difference.
So folks, keep writing and stay fit.
Best Wishes,
We're here to help you get happier NOW!
Your therapist is ready to start the journey with you today. So what are you waiting for?
Share This Story, Choose Your Platform!
Related posts.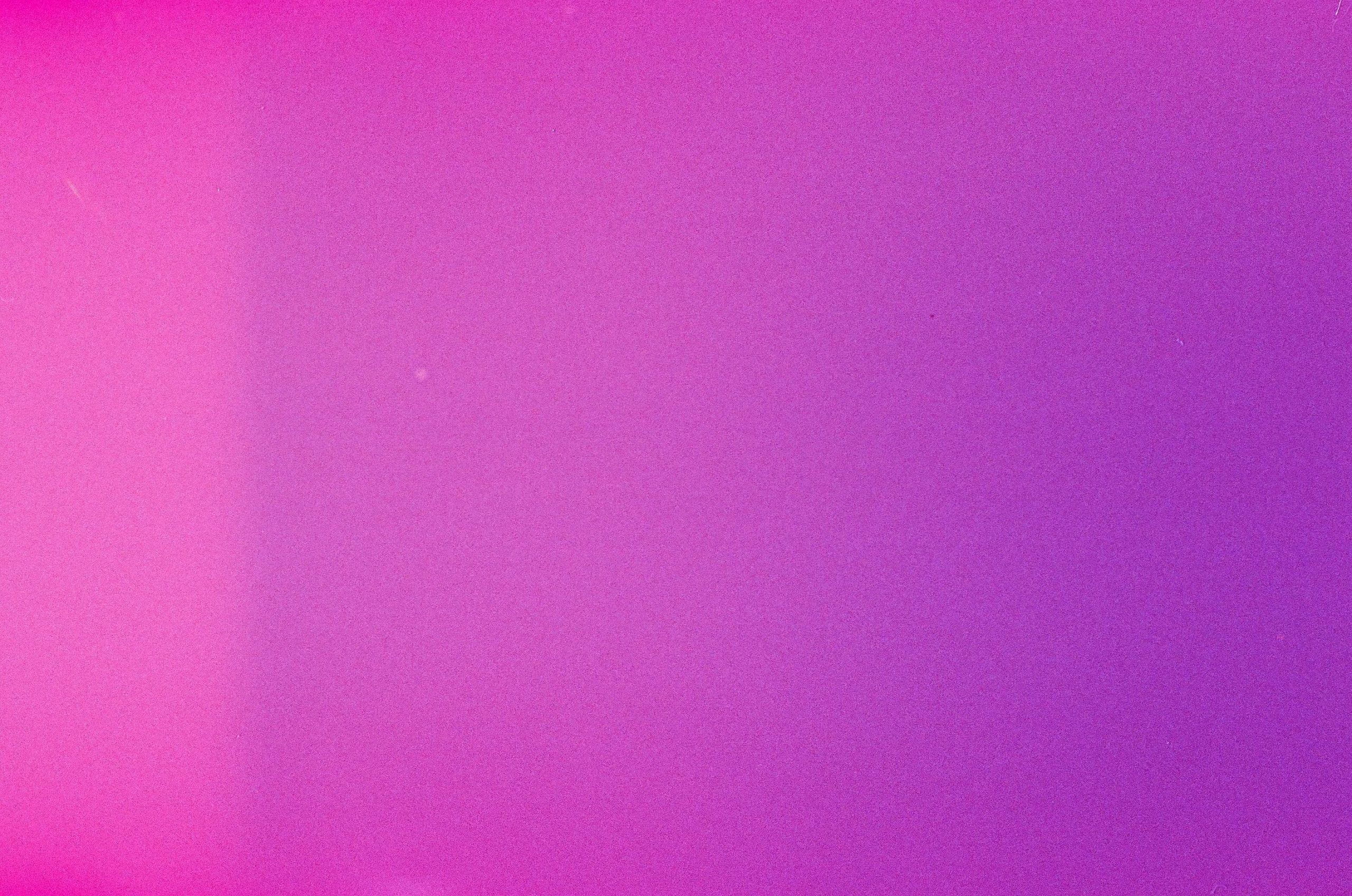 Wear it Purple Day! What is it & How to Get Involved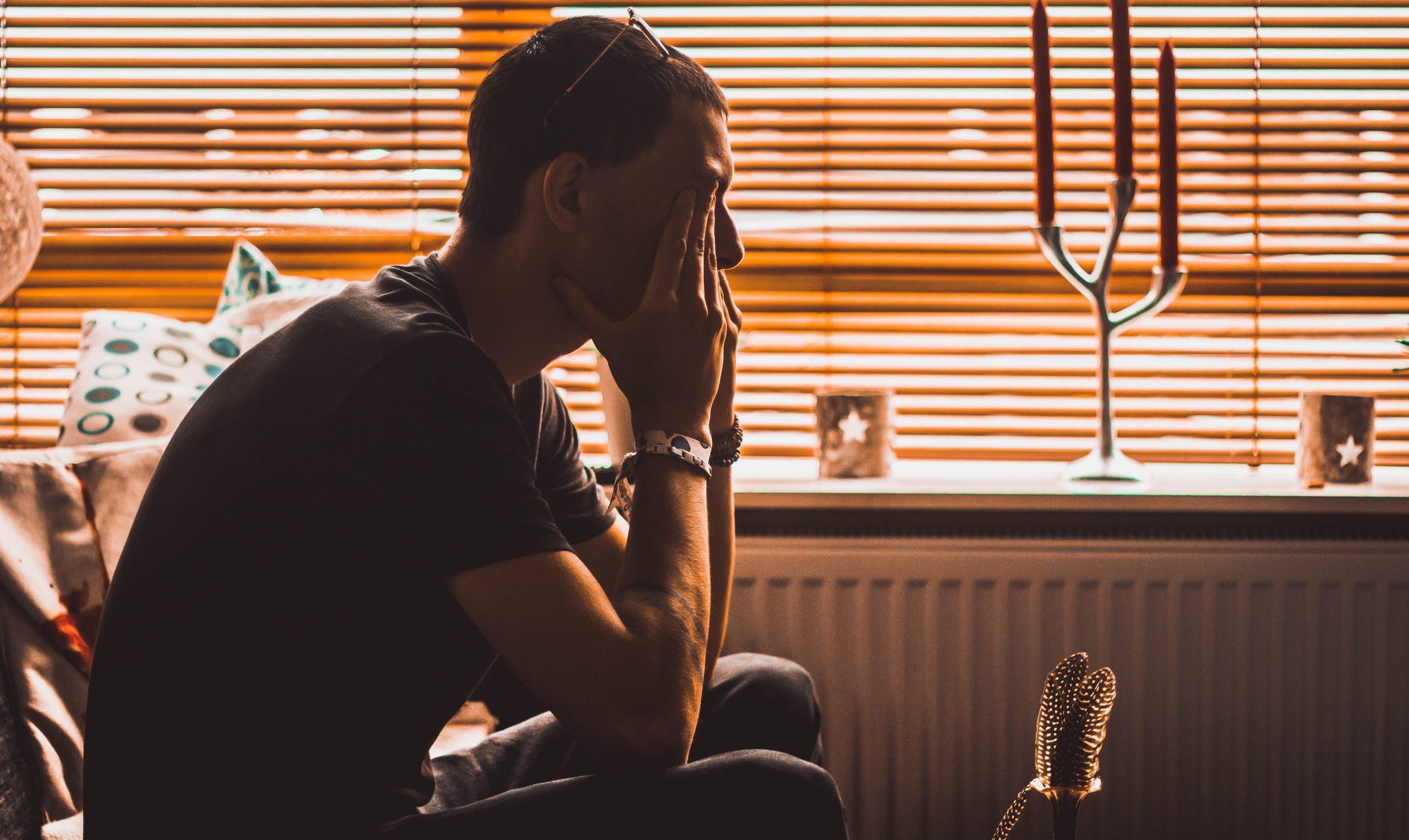 Facts About Overdose & Treatment
Coping With Grief
Leave a comment cancel reply.
Save my name, email, and website in this browser for the next time I comment.