We value your privacy
We use technical, analytical and marketing cookies to help you with things like logging in and picking up your search where you left off.
Your Privacy
Critical Cookies
Performance Cookies
Tracking Cookies
When you visit any web site, it may store or retrieve information on your browser, mostly in the form of cookies. This information might be about you, your preferences, your device or used to make the site work as you expect it to. The information does not usually identify you directly, but it can give you a more personalized web experience. You can choose not to allow some types of cookies. Click on the different category headings to find out more and change our default settings. However, you should know that blocking some types of cookies may impact your experience on the site and the services we are able to offer.
These cookies are critical for the site to function and cannot be switched off in our systems. These cookies also track anonymous data which is used to help us better understand how our users interact with our site to provide a better user experience.
Content Management System
These are cookies needed by our content management to function correctly.
cookieacceptlevel
This cookie holds the site visitor's preferences in regards to which tracking and performance cookies should be enabled during their visit on the site.
Google Tag Manager
Used to distinguish analytics users.
Used to distinguish users. By default, our code tells Analytics to anonymize IP in order for Google to not store information that could be considered to be tracking. Only if tracking cookies are enabled, we will no longer anonymize IP when dealing with Google Analytics.
_dc_gtm_UA-625230-22
Cookie that holds the Google Analytics ID, injected via Google Tag Manager.
_gat_UA-177109553-1
Our hosting provider monitors the site's health and performance using New Relic. Our site's visitors will see cookies set up by a website called nr-data.net. Instructions on how to turn those cookies off can be found here: https://docs.newrelic.com/docs/browser/new-relic-browser/page-load-timing-resources/new-relic-cookies-used-browser
These cookies are set through our site by our marketing partners. They allow us to tie your support calls and form responses back to your visit to ensure the website offered you the best possible experience in getting the information you needed.
_hjAbsoluteSessionInProgress
This cookie is used to detect the first pageview session of a user. This is a True/False flag set by the cookie.
_hjIncludedInPageviewSample
This cookie is set to let Hotjar know whether that visitor is included in the data sampling defined by your site's pageview limit.
Hotjar cookie that is set when the customer first lands on a page with the Hotjar script. It is used to persist the Hotjar User ID, unique to that site on the browser. This ensures that behavior in subsequent visits to the same site will be attributed to the same user ID.
Adobe Analytics
Adobe analytics performance cookie. It does not hold any personal information as it's value is always empty.
Dialogtech cookie to hold the visitor ID. The information is stored anonymously inside Dialogtech's infrastructure.
This cookie is used to display dynamic phone numbers online based on the traffic source of the visitor for analytics.
These cookies are set through our site by our analytic and marketing partners. They may be used by those companies to build a profile of your interests so we can provide the best possible user experience for you through our website and marketing campaigns. They work by uniquely identifying your browser, operating system, IP and location.
By default, our tag manager code is set up to track page views using the Google's IP Anonymization feature turned on. Also, all the cookies that are set up from Google by default, are set up to expire after the browsing session ends. Turning on this cookie type, will tell Google that the full IP can be used to track your behavior on our website.
_tgmanonymous
If set to 1, will tell google that it can track the full IP and it will set up it's cookies to expire in 365 days, not 0 days as set up by default.
Conversion linker cookie which persists Google Ads information in a first party cookie when the user lands on the site from an ad.
Cookie holds a unique ID for the visitor, that allows third party advertisers to target the visitor with relevant advertisement.
When the Facebook pixel is installed on a website, and the pixel uses first-party cookies, the pixel automatically saves a unique identifier to an _fbp cookie for the website domain if one does not already exist.
When a user clicks on an ad on Facebook, the link sometimes includes a fbclid query parameter. When the user lands on the target website, if the website has a Facebook pixel that uses first-party cookies, the pixel automatically saves the fbclid query parameter to an _fbc cookie for that website domain.
The LinkedIn Insight Tag is a piece of lightweight JavaScript code that you can add to your website to enable in-depth campaign reporting and unlock valuable insights about your website visitors.
Young Writers Workshop: Program
2023 Workshop (Day and Overnight Options)
How to Apply
The Faculty
Featured Writing from The Workshop
Reading Reception Videos and Photo Gallery
Praise for Young Writers Workshop
2023 Workshop! Day and Residential (Dorm) Options
The John Carroll Young Writers Workshop (for students grades 8-12) will take place on July 24-28, 2023, on the campus of John Carroll University, directed by award-winning creative writing faculty from John Carroll University.
Students participate in a rigorous and inspiring program that provides an introduction to the art and craft of poetry, short fiction, and creative nonfiction. In morning and afternoon sessions, students study with acclaimed writers, engaging in writing-intensive exercises designed to address the elements of craft: form, voice, character, image, scene, and setting.
After reading and discussing the work of established authors, investigating the strategies they use to craft their poetry and prose, students then write their own stories and poems. Then they participate in lively workshop sessions in which they discuss each other's work with an eye toward revision. Over the course of the week, students have individual conferences with Dr. Philip Metres and the teachers about their writing, and then submit writing for the anthology, which is published and ready by the final day of the camp. On the final day of camp, families are welcome to attend the final reception and reading.
Basic Day Schedule
9-10 a.m. Introduction to Story Writing 10-11 a.m. Guided Writing 11 a.m.-noon Stories Workshop 12-1 break for lunch and relaxation 1:00-2:00 p.m. Guest Writer Talk 2:00-3:00 p.m. Introduction to Poetry Writing 3:00-4:00 p.m. Guided Writing 4:00-5:00 p.m. Poetry Workshop
Overnight Schedule
For overnight campers, check-in will take place at 3-5 pm on Sunday, July 24, 2023. Campers stay in air-conditioned dorms, sharing doubles. Girls and boys reside in separate halls. John Carroll University undergraduate interns who stay in the dorms are in charge of evening activities including games, use of the campus pool and facilities, movie showings, and one field trip downtown. All meals are served at the John Carroll University cafeteria, which has vegetarian and vegan options available. Check out will be directly after the reading on Friday July 28th, 2023. 
COST Day camp option: April 1: $350 (early bird rate) June 1: $380 Overnight option April 1: $950 (early bird rate) June 1: $980
WE ASK FOR YOUR PATIENCE AS THE SCHOOL TRANSITIONS TO A NEW WEBSITE ON FRIDAY, AUGUST 4. WE ANTICIPATE THE NEW SITE WILL BE LIVE AND FULLY FUNCTIONING BY SUNDAY, AUGUST 6. THANK YOU!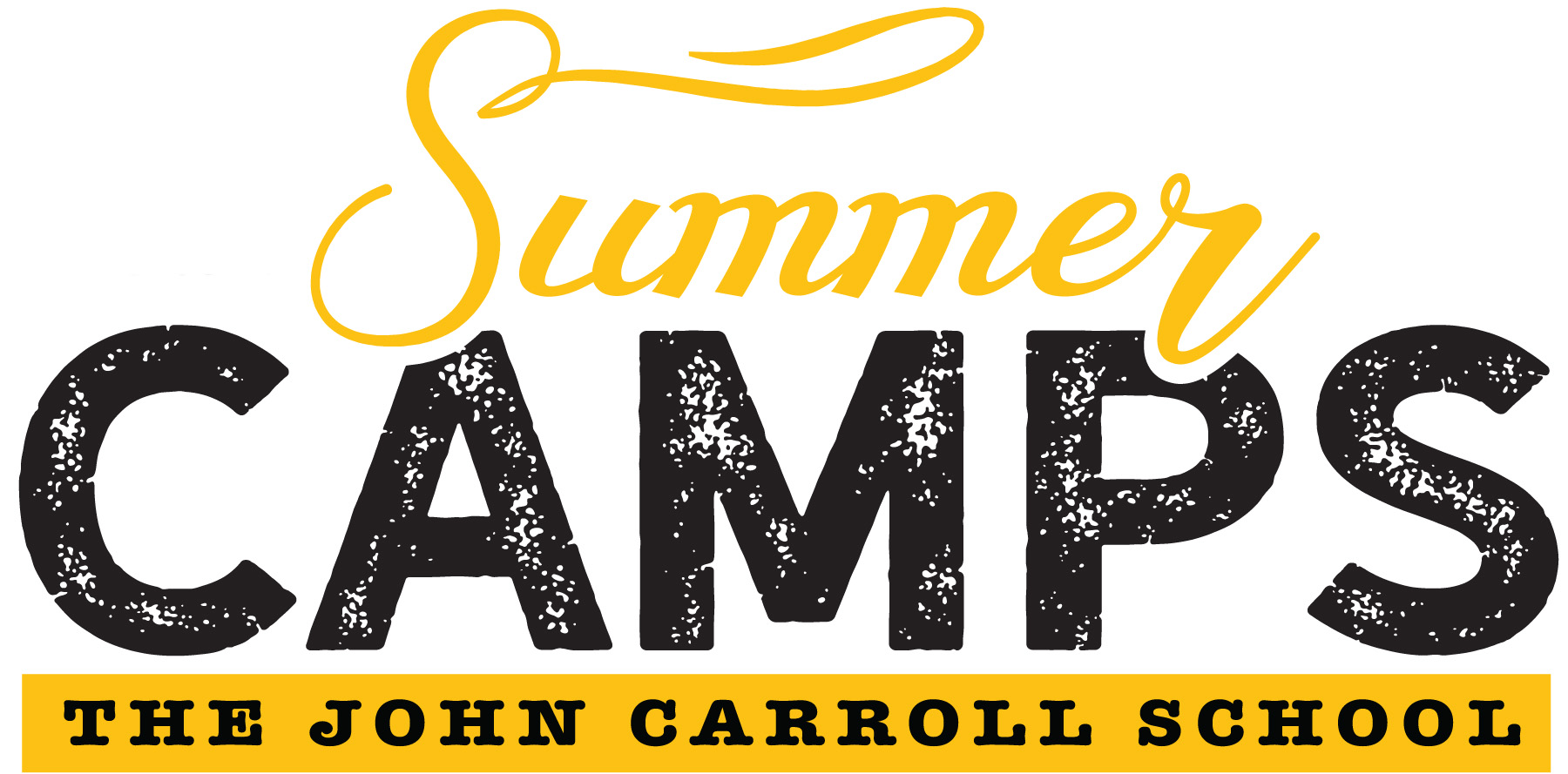 Programs for 2023 are now closed! Check back in January for Summer 2024 offerings.
Athletics camps.
Maryland's Premiere Basketball Camp
Before (7:30–8:45 a.m.) and After Care (4:00–5:15 p.m.) is available for $10/day, except Mondays, with registration on the first day of camp.
For more information and to register, go to  goldberghoops.com
Individual Attention:
At Seth Goldberg's Basketball Camp, our mission is to teach campers the necessary skills through focused instruction and individual attention to strive for daily improvement, focus on what is within their control in a fun and challenging environment, and build meaningful relationships to become part of something bigger than themselves.​
Focused Instruction:
Girls Basketball Camp with Coach Holly Ismail Max Occupancy: 120 
A fun learning environment that focuses on fundamental basketball skills with competitive contests and games throughout the day. It is an atmosphere where girls support each other! We strive to fuel the confidence and fire in each young girl that attends.
Softball Camp  Max Occupancy: 40 
Camp will provide instruction on learning the basic fundamentals of playing fast pitch softball. The focus will be on offensive and defensive skills such as hitting, throwing, fielding and base running. Kids with all skill levels are welcome. 
Campers will receive instruction from John Carroll's Head Softball Coach Sherry Hudson, Assistant Coaches Michelle Waugh and Erica James, and student-athletes from the 2023 team. 
Beginner Coed Volleyball Camp  Max Occupancy: 48 
A week-long camp coached by Boys Head Coach Tucker Snow and Girls Head Coach Joe Scheide focused on introducing and enhancing the skills necessary for competitive high school volleyball. Camp emphasis on instruction, technique and fun! 
Advanced Coed Volleyball Camp  Max Occupancy: 48 
July 24–28 2:00–4:00 p.m.  Grades (rising) 8–10 $150 
A week-long camp coached by Boys Head Coach Tucker Snow and Girls Head Coach Joe Scheide focused on elevating athletes looking to make JV or Varsity rosters at the high school level. Camp emphasis on position-specific skill development. 
Girls Elite Soccer Camp Max Occupancy: 40 
John Carroll's Elite Soccer Camp provides players with the opportunity to develop their individual skills and fitness levels. The camp is led by Patriots Varsity Coach Hayley Howe. Assisting Coach Howe is fellow JC coaches, current players and alumni of the Girls Soccer Program. Activities will focus on key elements of the game including first touch, ball control, attacking open space, passing accuracy, defending, finishing, and strength and conditioning. Each player will need to bring her own soccer ball, cleats, sneakers and water. 
Girls Lacrosse Camp Max Occupancy: 50 
June 26–30 8:30–11:00 a.m. Grades 1–8 and rising Freshman entering JC  $150
John Carroll's Lacrosse Camp provides players the opportunity to develop their individual skills and increase lacrosse IQ. The camp is led by Patriots Varsity Coach Laura Seifert. Other coaches and alumni of the Girls Lacrosse Program will assist in leading camp. Activities will focus on key elements of the game including passing, catching, shooting, dodges, draws, defensive footwork, and small sided games. Each player must bring her own lacrosse stick, cleats, sneakers, goggles, mouthguard and water. 
Baseball Infield Camp Max Occupancy: 20 
June 19, 20, 22 5:00–7:00 p.m. Rising 6–12 Grades $250
This camp is designed for middle and high school infielders wanting a new level training. Each session will combine instruction with live action reinforcement. Campers receive evaluations which include current skill level feedback, suggested drills to improve, and general thoughts on future potential. Fielders receive instruction on improving speed through focus, pre-pitch, dynamic infield movement, patterns and fielding footwork, keys and components of an ideal throwing stroke, hop selection by position, and good fielding position and transitions. This camp is coached by Patriots Baseball and John Hopkins Baseball infield coaches. 
Lil Patriots Baseball Camp Max Occupancy: 20 
June 19–22 9:00 a.m.–noon Rising 2–5 Grades $200
This camp is specifically designed for the younger campers. John Carroll's Varsity Baseball Coach will teach the fundamentals while focusing on having fun. Morning drills will focus on playing the game the right way and each day will end with a competitive game where campers will be able to show off what they have learned. 
Middle School Baseball Camp Max Occupancy: 30 
Session 1: June 26–29 Session 2: July 10–13 Session 3: July 17–20 9:00 a.m.–noon Rising 6–8 Grades $250
This camp is specifically designed for middle school players. You will learn fundamentals while competing and training with players from all over the world. Morning drills will focus on playing the game the right way and each day will end with a competitive game where campers show off what they have learned.
Performing Arts Camps
Kids on Broadway  Max Occupancy: 50 
June 19–23 
8:00 a.m.–3:00 p.m. 
Grades 2-8 
This one-week theater workshop is designed to initiate students to all aspects of performance: voice, acting, dancing, movement and auditioning. Under the direction of Larry Hensley, students present a full Broadway Junior Production on Friday for family and friends. Students should dress comfortably, wear character or jazz shoes/sneakers, and bring their own lunch and snack. All students receive a Kids on Broadway T-shirt and script.
Dance Intensive  Max Occupancy: 40 
July 10–14 
9:00 a.m.–4:00 p.m. 
Grades 6-12 
Join us at The John Carroll School in the dance department for a week of dance education! Intended for all dancers, this camp will bring out the best in you while providing quality, professional instruction in ballet, modern, contemporary, jazz, Pilates, partnering, somatics and Pointe. Camp is open to students entering grades 6-12 and dancers are divided into groups by level. All classes are instructed by our esteemed John Carroll School Dance faculty. A culminating concert demonstrating what was learned during camp will be presented at the end of the week in our renovated Auditorium for friends and family. This is the perfect opportunity for all dancers to experience John Carroll Dance! For more information contact camp director, Laura Ward-Moran at [email protected]. 
Concert Band & String Camp Max Occupancy: 20 
9:00 a.m.-12:00 p.m. 
Grades 6-8 
The John Carroll Concert Band and String Camp is a week-long, half-day camp which improves and hones on students' instrumental music skills. During this week, campers work with Casey Novak, the instrumental music teacher at John Carroll, as well as current John Carroll band and orchestra students. Campers will participate in large group ensemble and small sectional rehearsals and will focus on improving technique and building confidence in performance. The week will end with a student performance for parents. 
In order to participate in the camp, the student must have enrolled in Band or Orchestra at their school for the 2022–23 school year. The camp is open to all concert band and orchestra instruments including flute, oboe, bassoon, clarinet, bass clarinet, alto saxophone, tenor saxophone, baritone saxophone, trumpet, horn, trombone, euphonium/baritone, tuba, percussion, violin, viola, cello and bass. 
Academic Programs
The Creative Writing Studio  Max Occupancy: 12 
Session 1: June 19-30  Session 2: July 10-21  Session 3: July 31-August 11 
 9:00 a.m.–3:00 p.m.
Grades 6–12
The Creative Writing Studio is a workshop-style summer intensive that challenges every young writer (no matter their current skill or experience level) to craft works of art that will make them proud to publish to their community, be it through literary magazines, writing competitions, publishing houses or social media. Experienced English teacher and budding novelist Mrs. Lindsey Galicki runs the studio with a skills-focused approach, helping students explore masterful writing that students can use to model their own work. During drafting, Mrs. Galicki helps students find their voice, think more boldly, take more creative risks and capture their audience the way they intend. After drafting, students are empowered to share their work with each other in a classic writer's studio roundtable discussion, during which time students praise and critique each other's work. Along the way, Mrs. Galicki throws in creative challenges that will push students to think outside the box, get out of their comfort zone and most of all – have a ton of fun writing and sharing with each other. On the last day of the intensive, family and friends are invited to the Literary Tea showcase, where students will present their most prized work in their portfolio, and we can all celebrate everyone in the intensive. The Creative Writing Studio is a must-have experience for every young writer. 
Registration Instructions
Select registration for either Athletics, Performing Arts or Academic Programs.
Check all camps for which you are registering your child, then click "Continue" and follow prompts to complete registration.
To register additional children for camp, click "Return to Home Page" then repeat steps 1-2. If you have a child or children who do not appear below, please contact Hannah Roy or  Leanne Salyer .
IMPORTANT: Your registration is not complete until you fill out the  online health history and waiver forms available here . It is mandatory that these forms be completed prior to the first day of camp. Failure to comply would result in your child being unable to stay and participate.
Health History & Waiver Forms
John Carroll medical providers will not accept or dispense medication. Inhalers and epi-pens must be self-carry, accompanied with signed physician orders and presented to John Carroll Medical Personnel at check in. If campers do not have self-carry orders, a parent/legal guardian must remain on campus to carry/administer medication. In order for your child to receive and/or carry medication including EpiPens and inhalers, you must print, complete and return the below form by the first day of camp.
Medication Administration Authorization Form
Summer Enrichment
Refer to the schedule, required materials, registration link and more. Please note, Summer Enrichment is for required/recommended students only.
Click to Register
Job: New WC Assistant Director at John Carroll University