Literature Review Tips for the Introduction and Discussion Sections
A literature review is a summary of studies related to a particular area of research. It identifies and summarizes all the relevant research conducted on a particular topic. It is important that your literature review is focused . Therefore, you should choose a limited number of studies that are central to your topic rather than trying to collect a wide range of studies that might not be closely connected.
Literature reviews help you accomplish the following:
Evaluate past research  Collecting relevant resources will help you see what research has already been done. This will also help avoid duplication.
Identify experts It is important to identify credible researchers who have knowledge in a given field, in order to seek their help if you get stuck with certain aspects of your research.
Identify key questions  Your ultimate aim is to bring something new to the conversation. Collecting resources will help you determine the important questions that need to be addressed.
Determine methodologies used in past studies Knowing how others have approached a particular topic will give you the opportunity to identify problems and find new ways to research and study a topic. If the reported methodology was successful, you can use it and save time that you would otherwise be spending on optimization.
Presenting Literature Review in the Introduction and Discussion Sections
There are many benefits to presenting literature reviews in the introduction and discussion sections of your manuscripts . However, there are differences in how you can present literature reviews in each section.
What Should be Included in the Literature Review of the Introduction Section?
The literature reviewed in the introduction should:
Introduce the topic
Establish the significance of the study
Provide an overview of the relevant literature
Establish a context for the study using the literature
Identify knowledge gaps
Illustrate how the study will advance knowledge on the topic
As you can see, literature review plays a significant role in the introduction section. However, there are some things that you should avoid doing in this section. These include:
Elaborating on the studies mentioned in the literature review
Using studies from the literature review to aggressively support your research
Directly quoting studies from the literature review
It is important to know how to integrate the literature review into the introduction in an effective way. Although you can mention other studies, they should not be the focus. Instead, focus on using the literature review to aid in setting a foundation for the manuscript.
What Goes in the Literature Review of the Discussion Section?
Literature reviews play an important role in the discussion section of a manuscript . In this section, your findings should be the focus, rather than those of other researchers. Therefore, you should only use the studies mentioned in the literature review as support and evidence for your study.
There are three ways in which you can use literature reviews in the discussion section:
To Provide Context for Your Study Using studies from the literature review helps to set the foundation for how you will reveal your findings and develop your ideas.
Compare your Findings to Other Studies You can use previous literature as a backdrop to compare your new findings. This helps describe and also advance your ideas.
State the Contribution of Your Study In addition to developing your ideas, you can use literature reviews to explain how your study contributes to the field of study.
However, there are three common mistakes that researchers make when including literature reviews in the discussion section. First, they mention all sorts of studies, some of which are not even relevant to the topic under investigation. Second, instead of citing the original article, they cite a related article that mentions the original article. Lastly, some authors cite previous work solely based on the abstract, without even going through the entire paper.
We hope this article helps you effectively present your literature review in both the introduction as well as the discussion section of your manuscript. You can also mention any other tips that will add to this article in the comments section below.
References:
[1]  http://www.math.montana.edu/jobo/phdprep/documents/phd6.pdf 
[2]  https://libguides.unf.edu/c.php?g=177129&p=1163732
This Is a Very Useful Information… thank you. It helped me a lot. It is explained clearfully.
YOU ARE SO NASESESSRY
it explains everything sooo goood i thought it would be hard to understand
Rate this article Cancel Reply
Your email address will not be published.
Enago Academy's Most Popular
Beyond Spellcheck: How copyediting guarantees error-free submission
Submitting a manuscript is a complex and often an emotional experience for researchers. Whether it's…
Old Webinars
Webinar Mobile App
How to Find the Right Journal and Fix Your Manuscript Before Submission
Selection of right journal Meets journal standards Plagiarism free manuscripts Rated from reviewer's POV
Research Aims and Objectives: The dynamic duo for successful research
Picture yourself on a road trip without a destination in mind — driving aimlessly, not…
How Academic Editors Can Enhance the Quality of Your Manuscript
Avoiding desk rejection Detecting language errors Conveying your ideas clearly Following technical requirements
Effective Data Presentation for Submission in Top-tier Journals
Importance of presenting research data effectively How to create tables and figures How to avoid…
How to Choose Best Research Methodology for Your Study
How to Effectively Structure an Opinion Article
Top 10 Questions for a Complete Literature Review
Impressive Academic Phrases for Writing Manuscripts
Sign-up to read more
Subscribe for free to get unrestricted access to all our resources on research writing and academic publishing including:
2000+ blog articles
50+ Webinars
10+ Expert podcasts
50+ Infographics
10+ Checklists
Research Guides
We hate spam too. We promise to protect your privacy and never spam you.
I am looking for Editing/ Proofreading services for my manuscript Tentative date of next journal submission:
What support would you need for successful conference participation?
Literature reviews
Starting your literature review
Undertaking your literature review
Introduction
Analysing the literature critically
Referring back from your discussion.
Writing systematic reviews
Useful links for literature reviews
Study Advice Helping students to achieve study success with guides, video tutorials, seminars and one-to-one advice sessions.
Doing your literature review (video) Watch this brief video tutorial for more on the topic.
Doing your literature review (transcript) Read along while watching the video tutorial.
Literature searching guide A guide to finding articles, books and other materials on your subject
Doing your literature search video - University of Reading Brief video on literature searching from our Academic Liaison Librarians.
Royal Literary Fund: Writing a Literature Review A guide to writing literature reviews from the Royal Literary Fund
What it means to be a critical student A brief and very useful video tutorial from the University of Leicester.
Reading and notemaking LibGuide Expert guidance on managing your reading and making effective notes.
Dissertations and major projects LibGuide Expert guidance on planning, researching and writing dissertations and major projects.
An important part of a literature review is being able to pull together and group what you have read in order to identify the key arguments in the previous research. This is a good foundation, but then you need to go further and analyse what others have researched. You need to offer judgements on whether the evidence shows their arguments to be convincing or less convincing and why. This analytical groundwork means you will be able to refer back to this literature economically to provide potential reasons for your own research findings: Do your results agree with, or disagree with, what others have found, and why might this be? The guidance on this page offers suggestions for developing your literature review to ensure you are critically analysing what you have read.
You can ensure you are analysing critically by testing out your own views against those you are reading about: What do you think about the topic? Then as you read each new study, does the evidence presented confirm your view, or does it provide a counter-argument that causes you to question your view?
Also think about the methods used to gather the evidence - are they reliable or do they have gaps or weaknesses?
When writing up your literature review use each of your headings or themes to compare and contrast the differing views put forward in the relevant studies and explain how they relate to your investigation.
Your literature review needs to tell an interesting "story" which leads up to how and why you are doing your investigation. If you are writing a story which reads like one thing after another, this is likely to be descriptive. However, if your story is comparing, contrasting and evaluating the previous literature, you are on the right track. See the example below:
Writing the literature review (University of Queensland) Includes practical examples of writing for literature reviews.
Your literature review has two main purposes:
1) To place your investigation in the context of previous research and justify how you have approached your investigation.
2) To provide evidence to help explain the findings of your investigation
It is this second purpose that many people forget!
When you are writing the discussion of your findings, you need to relate these back to the background literature . Do your results confirm what was found before, or challenge it? Why might this be? For example:
When writing your discussion section, you may find that you need to redraft the focus of your literature review slightly to draw out those studies that are most important to your findings. You can always remove studies that are less relevant and add others that turned out to be more significant than you initially thought.
Some academics explain the relationship between the literature review and the discussion section like an hour-glass: Your literature review starts broad, then narrows down to explain how previous research has influenced your specific investigation. The discussion starts by analysing your results, explaining what they mean for the outcome of your study, and ends by widening out to assess how these results might contribute to your field of research as a whole.
<< Previous: Undertaking your literature review
Next: Writing systematic reviews >>
Last Updated: Aug 22, 2023 4:51 PM
URL: https://libguides.reading.ac.uk/literaturereview
Frequently asked questions
What's the difference between results and discussion.
The results chapter or section simply and objectively reports what you found, without speculating on why you found these results. The discussion interprets the meaning of the results, puts them in context, and explains why they matter.
In qualitative research , results and discussion are sometimes combined. But in quantitative research , it's considered important to separate the objective results from your interpretation of them.
Frequently asked questions: Dissertation
Dissertation word counts vary widely across different fields, institutions, and levels of education:
An undergraduate dissertation is typically 8,000–15,000 words
A master's dissertation is typically 12,000–50,000 words
A PhD thesis is typically book-length: 70,000–100,000 words
However, none of these are strict guidelines – your word count may be lower or higher than the numbers stated here. Always check the guidelines provided by your university to determine how long your own dissertation should be.
A dissertation prospectus or proposal describes what or who you plan to research for your dissertation. It delves into why, when, where, and how you will do your research, as well as helps you choose a type of research to pursue. You should also determine whether you plan to pursue qualitative or quantitative methods and what your research design will look like.
It should outline all of the decisions you have taken about your project, from your dissertation topic to your hypotheses and research objectives , ready to be approved by your supervisor or committee.
Note that some departments require a defense component, where you present your prospectus to your committee orally.
A thesis is typically written by students finishing up a bachelor's or Master's degree. Some educational institutions, particularly in the liberal arts, have mandatory theses, but they are often not mandatory to graduate from bachelor's degrees. It is more common for a thesis to be a graduation requirement from a Master's degree.
Even if not mandatory, you may want to consider writing a thesis if you:
Plan to attend graduate school soon
Have a particular topic you'd like to study more in-depth
Are considering a career in research
Would like a capstone experience to tie up your academic experience
The conclusion of your thesis or dissertation should include the following:
A restatement of your research question
A summary of your key arguments and/or results
A short discussion of the implications of your research
The conclusion of your thesis or dissertation shouldn't take up more than 5–7% of your overall word count.
For a stronger dissertation conclusion , avoid including:
Important evidence or analysis that wasn't mentioned in the discussion section and results section
Generic concluding phrases (e.g. "In conclusion …")
Weak statements that undermine your argument (e.g., "There are good points on both sides of this issue.")
Your conclusion should leave the reader with a strong, decisive impression of your work.
While it may be tempting to present new arguments or evidence in your thesis or disseration conclusion , especially if you have a particularly striking argument you'd like to finish your analysis with, you shouldn't. Theses and dissertations follow a more formal structure than this.
All your findings and arguments should be presented in the body of the text (more specifically in the discussion section and results section .) The conclusion is meant to summarize and reflect on the evidence and arguments you have already presented, not introduce new ones.
A theoretical framework can sometimes be integrated into a  literature review chapter , but it can also be included as its own chapter or section in your dissertation . As a rule of thumb, if your research involves dealing with a lot of complex theories, it's a good idea to include a separate theoretical framework chapter.
A literature review and a theoretical framework are not the same thing and cannot be used interchangeably. While a theoretical framework describes the theoretical underpinnings of your work, a literature review critically evaluates existing research relating to your topic. You'll likely need both in your dissertation .
While a theoretical framework describes the theoretical underpinnings of your work based on existing research, a conceptual framework allows you to draw your own conclusions, mapping out the variables you may use in your study and the interplay between them.
A thesis or dissertation outline is one of the most critical first steps in your writing process. It helps you to lay out and organize your ideas and can provide you with a roadmap for deciding what kind of research you'd like to undertake.
Generally, an outline contains information on the different sections included in your thesis or dissertation , such as:
Your anticipated title
Your abstract
Your chapters (sometimes subdivided into further topics like literature review , research methods , avenues for future research, etc.)
When you mention different chapters within your text, it's considered best to use Roman numerals for most citation styles. However, the most important thing here is to remain consistent whenever using numbers in your dissertation .
In most styles, the title page is used purely to provide information and doesn't include any images. Ask your supervisor if you are allowed to include an image on the title page before doing so. If you do decide to include one, make sure to check whether you need permission from the creator of the image.
Include a note directly beneath the image acknowledging where it comes from, beginning with the word " Note ." (italicized and followed by a period). Include a citation and copyright attribution . Don't title, number, or label the image as a figure , since it doesn't appear in your main text.
Definitional terms often fall into the category of common knowledge , meaning that they don't necessarily have to be cited. This guidance can apply to your thesis or dissertation glossary as well.
However, if you'd prefer to cite your sources , you can follow guidance for citing dictionary entries in MLA or APA style for your glossary.
A glossary is a collection of words pertaining to a specific topic. In your thesis or dissertation, it's a list of all terms you used that may not immediately be obvious to your reader. In contrast, an index is a list of the contents of your work organized by page number.
The title page of your thesis or dissertation goes first, before all other content or lists that you may choose to include.
The title page of your thesis or dissertation should include your name, department, institution, degree program, and submission date.
Glossaries are not mandatory, but if you use a lot of technical or field-specific terms, it may improve readability to add one to your thesis or dissertation. Your educational institution may also require them, so be sure to check their specific guidelines.
A glossary or "glossary of terms" is a collection of words pertaining to a specific topic. In your thesis or dissertation, it's a list of all terms you used that may not immediately be obvious to your reader. Your glossary only needs to include terms that your reader may not be familiar with, and is intended to enhance their understanding of your work.
A glossary is a collection of words pertaining to a specific topic. In your thesis or dissertation, it's a list of all terms you used that may not immediately be obvious to your reader. In contrast, dictionaries are more general collections of words.
An abbreviation is a shortened version of an existing word, such as Dr. for Doctor. In contrast, an acronym uses the first letter of each word to create a wholly new word, such as UNESCO (an acronym for the United Nations Educational, Scientific and Cultural Organization).
As a rule of thumb, write the explanation in full the first time you use an acronym or abbreviation. You can then proceed with the shortened version. However, if the abbreviation is very common (like PC, USA, or DNA), then you can use the abbreviated version from the get-go.
Be sure to add each abbreviation in your list of abbreviations !
If you only used a few abbreviations in your thesis or dissertation , you don't necessarily need to include a list of abbreviations .
If your abbreviations are numerous, or if you think they won't be known to your audience, it's never a bad idea to add one. They can also improve readability, minimizing confusion about abbreviations unfamiliar to your reader.
A list of abbreviations is a list of all the abbreviations that you used in your thesis or dissertation. It should appear at the beginning of your document, with items in alphabetical order, just after your table of contents .
Your list of tables and figures should go directly after your table of contents in your thesis or dissertation.
Lists of figures and tables are often not required, and aren't particularly common. They specifically aren't required for APA-Style, though you should be careful to follow their other guidelines for figures and tables .
If you have many figures and tables in your thesis or dissertation, include one may help you stay organized. Your educational institution may require them, so be sure to check their guidelines.
A list of figures and tables compiles all of the figures and tables that you used in your thesis or dissertation and displays them with the page number where they can be found.
The table of contents in a thesis or dissertation always goes between your abstract and your introduction .
You may acknowledge God in your dissertation acknowledgements , but be sure to follow academic convention by also thanking the members of academia, as well as family, colleagues, and friends who helped you.
A literature review is a survey of credible sources on a topic, often used in dissertations , theses, and research papers . Literature reviews give an overview of knowledge on a subject, helping you identify relevant theories and methods, as well as gaps in existing research. Literature reviews are set up similarly to other  academic texts , with an introduction , a main body, and a conclusion .
An  annotated bibliography is a list of  source references that has a short description (called an annotation ) for each of the sources. It is often assigned as part of the research process for a  paper .  
In a thesis or dissertation, the discussion is an in-depth exploration of the results, going into detail about the meaning of your findings and citing relevant sources to put them in context.
The conclusion is more shorter and more general: it concisely answers your main research question and makes recommendations based on your overall findings.
In the discussion , you explore the meaning and relevance of your research results , explaining how they fit with existing research and theory. Discuss:
Your  interpretations : what do the results tell us?
The  implications : why do the results matter?
The  limitation s : what can't the results tell us?
Results are usually written in the past tense , because they are describing the outcome of completed actions.
The results chapter of a thesis or dissertation presents your research results concisely and objectively.
In quantitative research , for each question or hypothesis , state:
The type of analysis used
Relevant results in the form of descriptive and inferential statistics
Whether or not the alternative hypothesis was supported
In qualitative research , for each question or theme, describe:
Recurring patterns
Significant or representative individual responses
Relevant quotations from the data
Don't interpret or speculate in the results chapter.
To automatically insert a table of contents in Microsoft Word, follow these steps:
Apply heading styles throughout the document.
In the references section in the ribbon, locate the Table of Contents group.
Click the arrow next to the Table of Contents icon and select Custom Table of Contents.
Select which levels of headings you would like to include in the table of contents.
Make sure to update your table of contents if you move text or change headings. To update, simply right click and select Update Field.
All level 1 and 2 headings should be included in your table of contents . That means the titles of your chapters and the main sections within them.
The contents should also include all appendices and the lists of tables and figures, if applicable, as well as your reference list .
Do not include the acknowledgements or abstract in the table of contents.
The abstract appears on its own page in the thesis or dissertation , after the title page and acknowledgements but before the table of contents .
An abstract for a thesis or dissertation is usually around 200–300 words. There's often a strict word limit, so make sure to check your university's requirements.
In a thesis or dissertation, the acknowledgements should usually be no longer than one page. There is no minimum length.
The acknowledgements are generally included at the very beginning of your thesis , directly after the title page and before the abstract .
Yes, it's important to thank your supervisor(s) in the acknowledgements section of your thesis or dissertation .
Even if you feel your supervisor did not contribute greatly to the final product, you must acknowledge them, if only for a very brief thank you. If you do not include your supervisor, it may be seen as a snub.
In the acknowledgements of your thesis or dissertation, you should first thank those who helped you academically or professionally, such as your supervisor, funders, and other academics.
Then you can include personal thanks to friends, family members, or anyone else who supported you during the process.
Ask our team
Want to contact us directly? No problem.  We  are always here for you.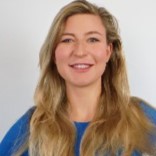 Our team helps students graduate by offering:
A world-class citation generator
Plagiarism Checker software powered by Turnitin
Innovative Citation Checker software
Professional proofreading services
Over 300 helpful articles about academic writing, citing sources, plagiarism, and more
Scribbr specializes in editing study-related documents . We proofread:
PhD dissertations
Research proposals
Personal statements
Admission essays
Motivation letters
Reflection papers
Journal articles
Capstone projects
The Scribbr Plagiarism Checker is powered by elements of Turnitin's Similarity Checker , namely the plagiarism detection software and the Internet Archive and Premium Scholarly Publications content databases .
The Scribbr Citation Generator is developed using the open-source Citation Style Language (CSL) project and Frank Bennett's citeproc-js . It's the same technology used by dozens of other popular citation tools, including Mendeley and Zotero.
You can find all the citation styles and locales used in the Scribbr Citation Generator in our publicly accessible repository on Github .
Link to facebook
Link to linkedin
Link to twitter
Link to youtube
Writing Tips
Your Discussion Section: 4 Things to Remember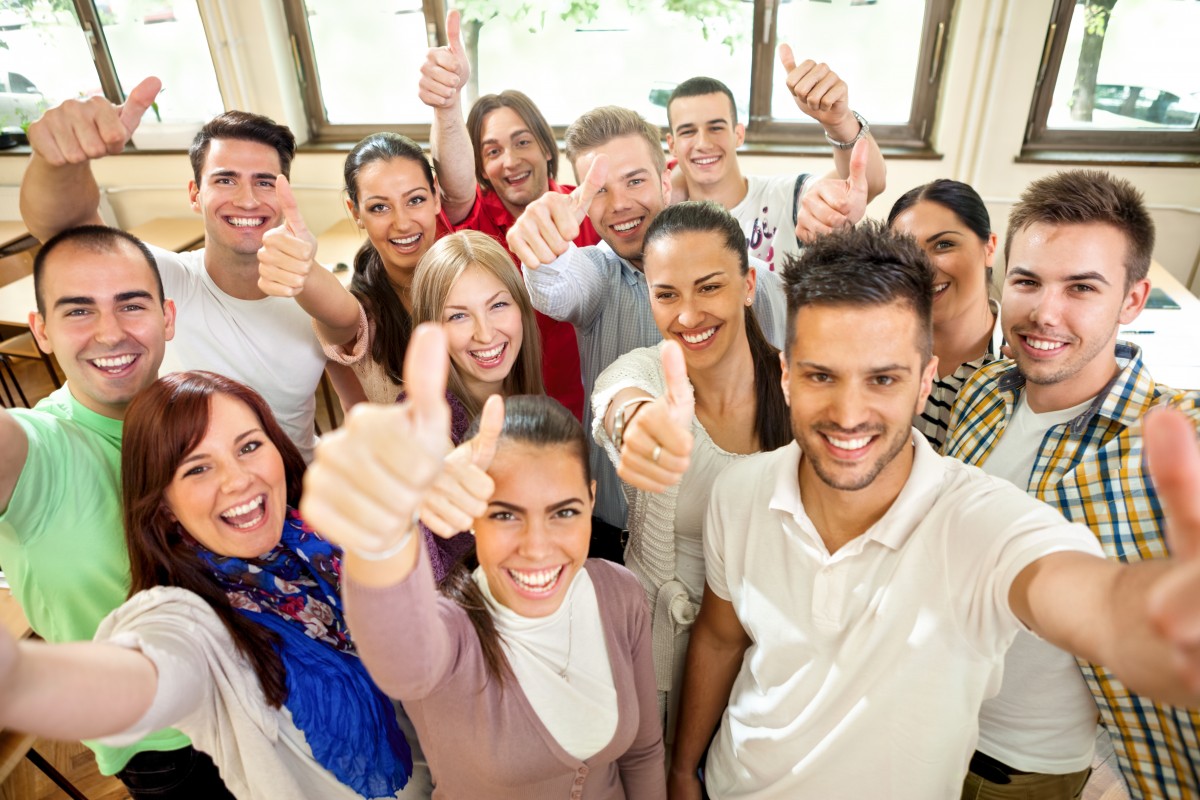 3-minute read
When writing a master's thesis or PhD dissertation , it's easy to lose track of what you've done. This is why it's important to plan your paper properly.
Referring back to what you've already done is especially vital when discussing the results of your research, as it isn't enough to simply describe your data. You also need to relate your results back to your original hypothesis and your literature review, which will help clarify the significance of your work.
At Proofed, we've noticed that many overlook their literature review in the discussion section. But since this can seriously affect the clarity of your work, we've compiled the following list of four things to remember when discussing the results of your research.
1. Use Your Literature Review to Contextualize Your Work
The main purpose of a literature review is to contextualize your work as part of an existing debate. Don't forget this when it comes to discussing your results, as the overall significance of your research will depend on how you have engaged with past research.
2. Compare Your Results with Existing Studies
Do your results agree or conflict with the past studies you've examined? If there's a difference, why might this be?
Comparing your results with past studies is a great way to connect your research with the existing debate. It can also provide the basis for the conclusions you draw from your results.
Find this useful?
Subscribe to our newsletter and get writing tips from our editors straight to your inbox.
3. Understand the Limitations of Your Work
The discussion section of your paper should include some acknowledgement of the limitations of your study (e.g., in terms of scope or the methods used).
If you have critically analyzed similar studies in your literature review, you can compare your work against their strengths/weaknesses.
4. Don't Be Afraid to Tweak Your Literature Review
The focus of your research may change over time when working on a long-term project. This is normal. The key thing is to adjust the focus of your literature review to reflect these changes.
When discussing your results, for example, if you notice certain themes or trends are more prominent than others, it's often helpful to revisit your literature review to emphasize these same themes/trends there too.
If you follow this advice you should find it much easier to communicate your ideas clearly when writing up your dissertation/thesis. For more information about writing a dissertation or thesis, read our full dissertation writing guide . But to make completely sure your writing is up to scratch before submission, it's a good idea to have one of the experts at Proofed check your work. Try sending a 500-word sample to be proofread for free today.
Share this article:
Post A New Comment
Got content that needs a quick turnaround? Let us polish your work. Explore our editorial business services.
How to add a video to google slides.
In today's digital age, engaging and interactive presentations are a great way to capture your...
How to Convert a PDF to PowerPoint
Creating engaging and visually appealing presentations is something that most professionals, as well as students,...
4-minute read
How to Get a Medical Writing Job
Medical writing is a niche branch of writing that focuses on creating content related to...
5-minute read
How to Cite a PowerPoint in APA
If you want to use information from a PowerPoint presentation in your essay, you'll need...
What Is a Press Release?
In the fast-paced world of modern marketing, effective communication is essential for businesses looking to...
How to Add Music to Google Slides
In the world of presentations, adding a touch of music can transform a dull slideshow...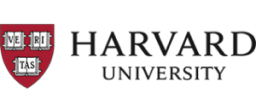 Make sure your writing is the best it can be with our expert English proofreading and editing.
Literature review
A general guide on how to conduct and write a literature review.
Please check course or programme information and materials provided by teaching staff , including your project supervisor, for subject-specific guidance.
What is a literature review?
A literature review is a piece of academic writing demonstrating knowledge and understanding of the academic literature on a specific topic placed in context.  A literature review also includes a critical evaluation of the material; this is why it is called a literature review rather than a literature report. It is a process of reviewing the literature, as well as a form of writing.
To illustrate the difference between reporting and reviewing, think about television or film review articles.  These articles include content such as a brief synopsis or the key points of the film or programme plus the critic's own evaluation.  Similarly the two main objectives of a literature review are firstly the content covering existing research, theories and evidence, and secondly your own critical evaluation and discussion of this content. 
Usually a literature review forms a section or part of a dissertation, research project or long essay.  However, it can also be set and assessed as a standalone piece of work.
What is the purpose of a literature review?
…your task is to build an argument, not a library. Rudestam, K.E. and Newton, R.R. (1992) Surviving your dissertation: A comprehensive guide to content and process. California: Sage, p49.
In a larger piece of written work, such as a dissertation or project, a literature review is usually one of the first tasks carried out after deciding on a topic.  Reading combined with critical analysis can help to refine a topic and frame research questions.  Conducting a literature review establishes your familiarity with and understanding of current research in a particular field before carrying out a new investigation.  After doing a literature review, you should know what research has already been done and be able to identify what is unknown within your topic.
When doing and writing a literature review, it is good practice to:
summarise and analyse previous research and theories;
identify areas of controversy and contested claims;
highlight any gaps that may exist in research to date.
Conducting a literature review
Focusing on different aspects of your literature review can be useful to help plan, develop, refine and write it.  You can use and adapt the prompt questions in our worksheet below at different points in the process of researching and writing your review.  These are suggestions to get you thinking and writing.
Developing and refining your literature review (pdf)
Developing and refining your literature review (Word)
Developing and refining your literature review (Word rtf)
Writing a literature review has a lot in common with other assignment tasks.  There is advice on our other pages about thinking critically, reading strategies and academic writing.  Our literature review top tips suggest some specific things you can do to help you submit a successful review.
Literature review top tips (pdf)
Literature review top tips (Word rtf)
Our reading page includes strategies and advice on using books and articles and a notes record sheet grid you can use.
Reading at university
The Academic writing page suggests ways to organise and structure information from a range of sources and how you can develop your argument as you read and write.
Academic writing
The Critical thinking page has advice on how to be a more critical researcher and a form you can use to help you think and break down the stages of developing your argument.
Critical thinking
As with other forms of academic writing, your literature review needs to demonstrate good academic practice by following the Code of Student Conduct and acknowledging the work of others through citing and referencing your sources.  
Good academic practice
As with any writing task, you will need to review, edit and rewrite sections of your literature review.  The Editing and proofreading page includes tips on how to do this and strategies for standing back and thinking about your structure and checking the flow of your argument.
Editing and proofreading
Guidance on literature searching from the University Library
The Academic Support Librarians have developed LibSmart I and II, Learn courses to help you develop and enhance your digital research skills and capabilities; from getting started with the Library to managing data for your dissertation.
Searching using the library's DiscoverEd tool: DiscoverEd
Finding resources in your subject: Subject guides
The Academic Support Librarians also provide one-to-one appointments to help you develop your research strategies.
1 to 1 support for literature searching and systematic reviews
Advice to help you optimise use of Google Scholar, Google Books and Google for your research and study: Using Google
Managing and curating your references
A referencing management tool can help you to collect and organise and your source material to produce a bibliography or reference list. 
Referencing and reference management
Information Services provide access to Cite them right online which is a guide to the main referencing systems and tells you how to reference just about any source (EASE log-in may be required).
Cite them right
Published study guides
There are a number of scholarship skills books and guides available which can help with writing a literature review.  Our Resource List of study skills guides includes sections on Referencing, Dissertation and project writing and Literature reviews.
Study skills guides